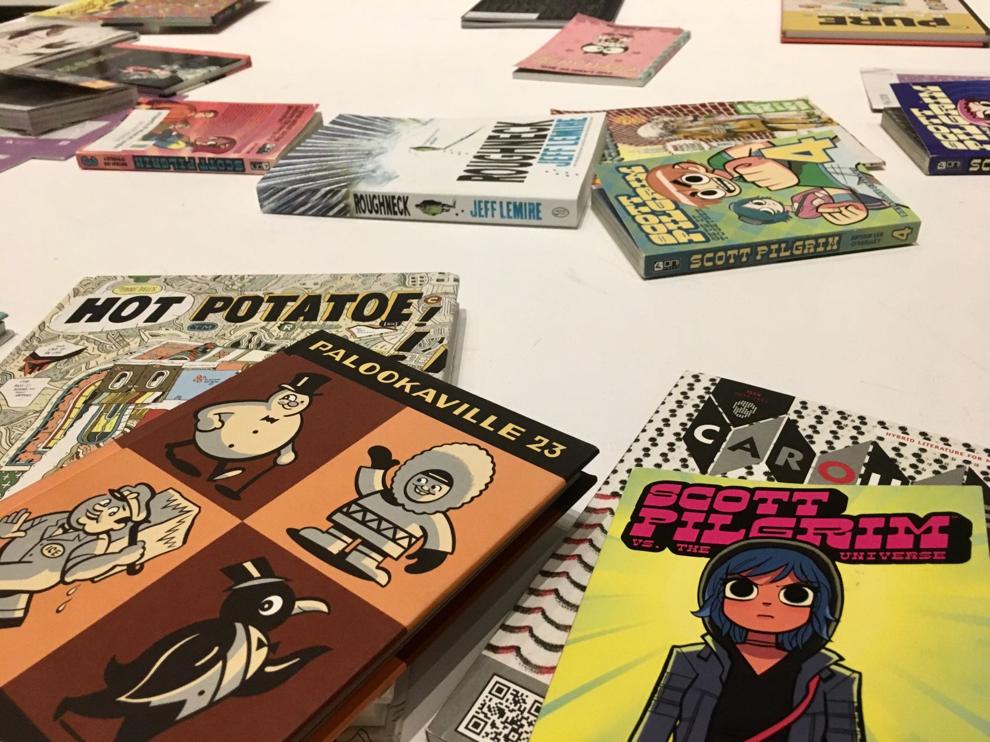 Everything from mainstream DC and Marvel superhero comics to indie comics like Scott Pilgrim to small newspaper comic strips comes from the same place: the imagination. No matter how fantastical or meaningful, comics create an escape into an extraordinary realm.
A Saturday evening Wordsfest discussion panel with a diverse group of Canadian artists and showcased their artwork and creative expression. Featuring cartoonists Willow Dawson, Joe Ollmann, Jesse Jacobs and Diana Tamblyn, the panel talked about each individual's methods, styles and approaches to their artistry, revealing the creative journey one takes when building a story and recounting the growing cultural change within the world of comics.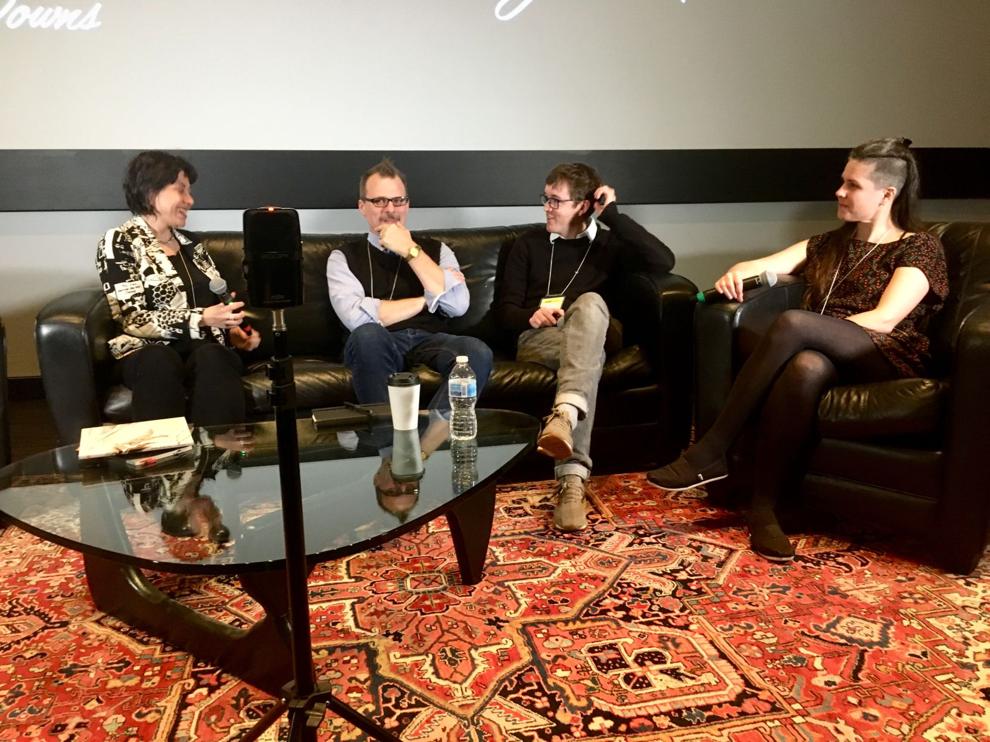 Artists in London have seen a growing comic culture as a small community of cartoonists are recognizing that comics aren't just read by die-hard fans or people from the '60s. The number of comic shops are few, but the number of people who read comics is growing. For example, London Comic Con had a record-breaking attendance of 133,156 in 2016.
"London has a ton of stores and places that are actively building community, and I think community is not just one type of people," says Dawson, known for her whimsical and menacing illustration styles which comments on current issues, history, politics and the natural world. "It's the creators, it's the stores, the comic shows, the fans, and it's just that whole chain of things that's circular and connects, and everyone inspires everyone."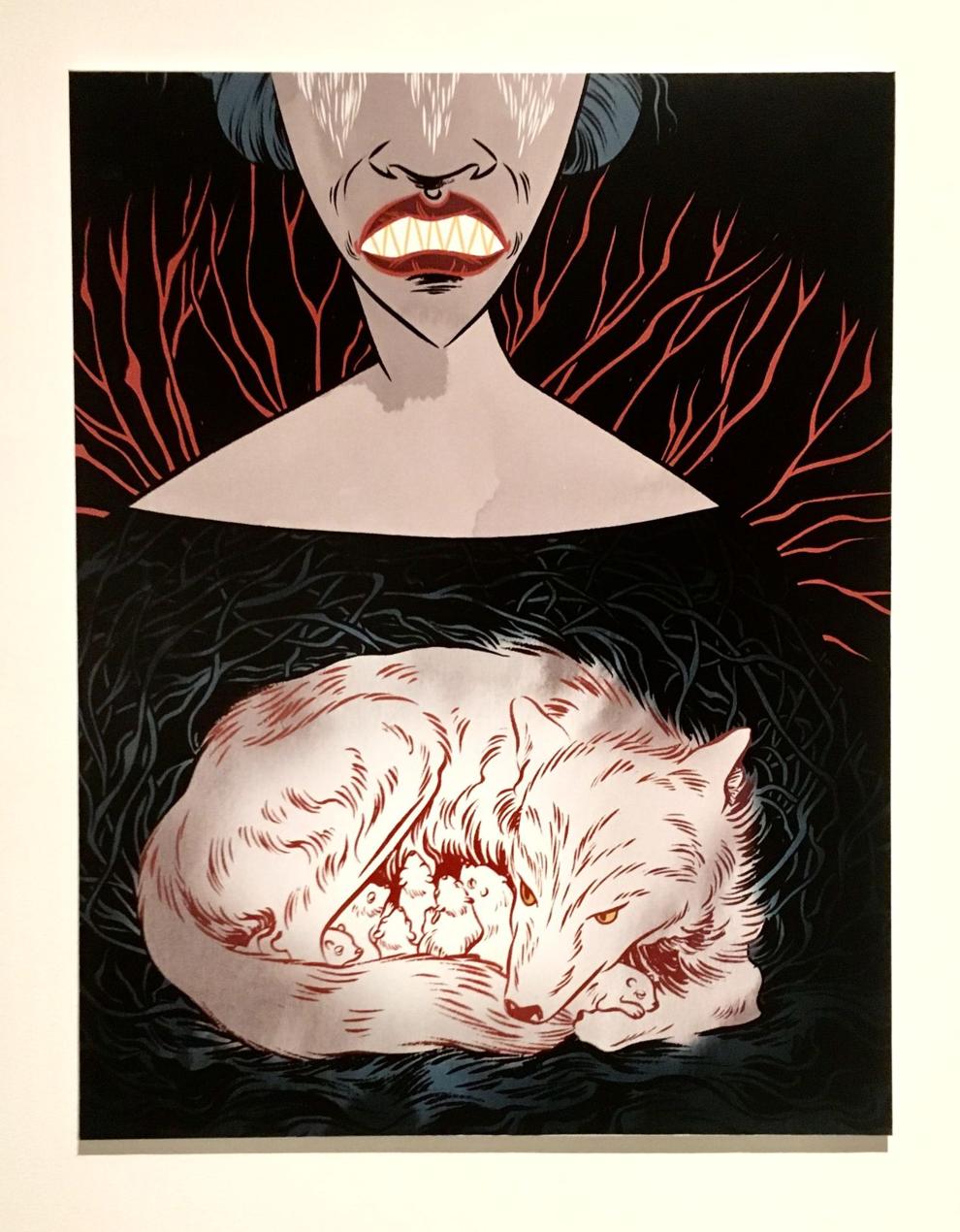 Comic book stores such as Heroes Comics or LA Mood Comics & Games are some of London's community hubs for those who love to read comics or even create them. For a long time, the comic culture has existed in London, starting with the oldest but now closed comic book shop in the city, Comic Book Collector, which first opened its doors in 1979.
"I think the weather has something to do with it, since we are in a snowbelt and have long winters, and cartoonists are people who spend a lot of time by themselves, and we have to do something in those winter times," says Tamblyn, who has been actively writing and drawing comics for over 14 years. "So, if you like drawing, and if you like spending time by yourself, [London] is the place to do it."
Unlike traditional comic books, which require a team of people such as story-writers, illustrators and line-inkers, modern comics can be made by one cartoonist who takes on all of these jobs because they may want to take full control of their projects. For most, being a cartoonist isn't just picking up a pencil and paper; it's an art that requires experience. Ollmann, author of the biography The Abominable Mr. Seabrook, known as the "master of the short story form" by CBC Radio for his comics, has a few words on the craft. To get better at it, he says, you have to read every comic, watch every movie and ask yourself how you can do it better or differently.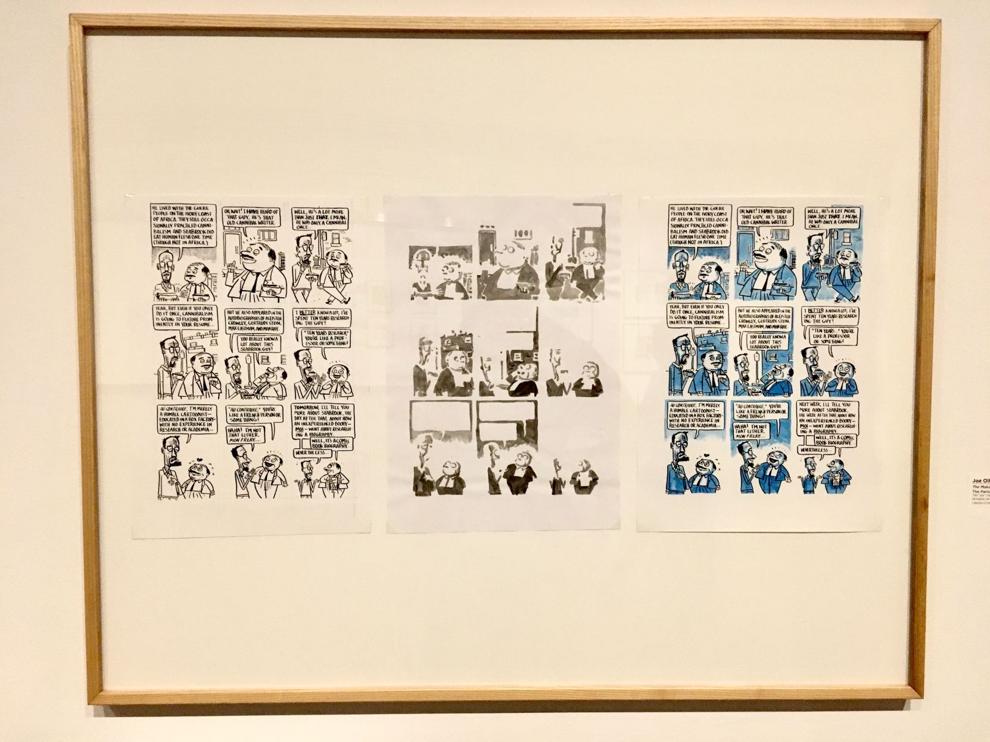 For Jesse Jacobs, who is known for his fantastical and geometric-style art and his work on Adventure Time, cartooning influences come from different places.
"I don't know where it comes from. Drugs? Dreams? Maybe, yeah, I do all those things," says the eccentric artist. "Ultimately, everything that I made, all the comics I made, the stories, they kind of come out of drawings. So I'll just be doodling things, and then something will come out of that, and sometimes the story will sort of inform the drawings a little bit more, but it's definitely visually driven. All the other ideas kind of bubble up from there."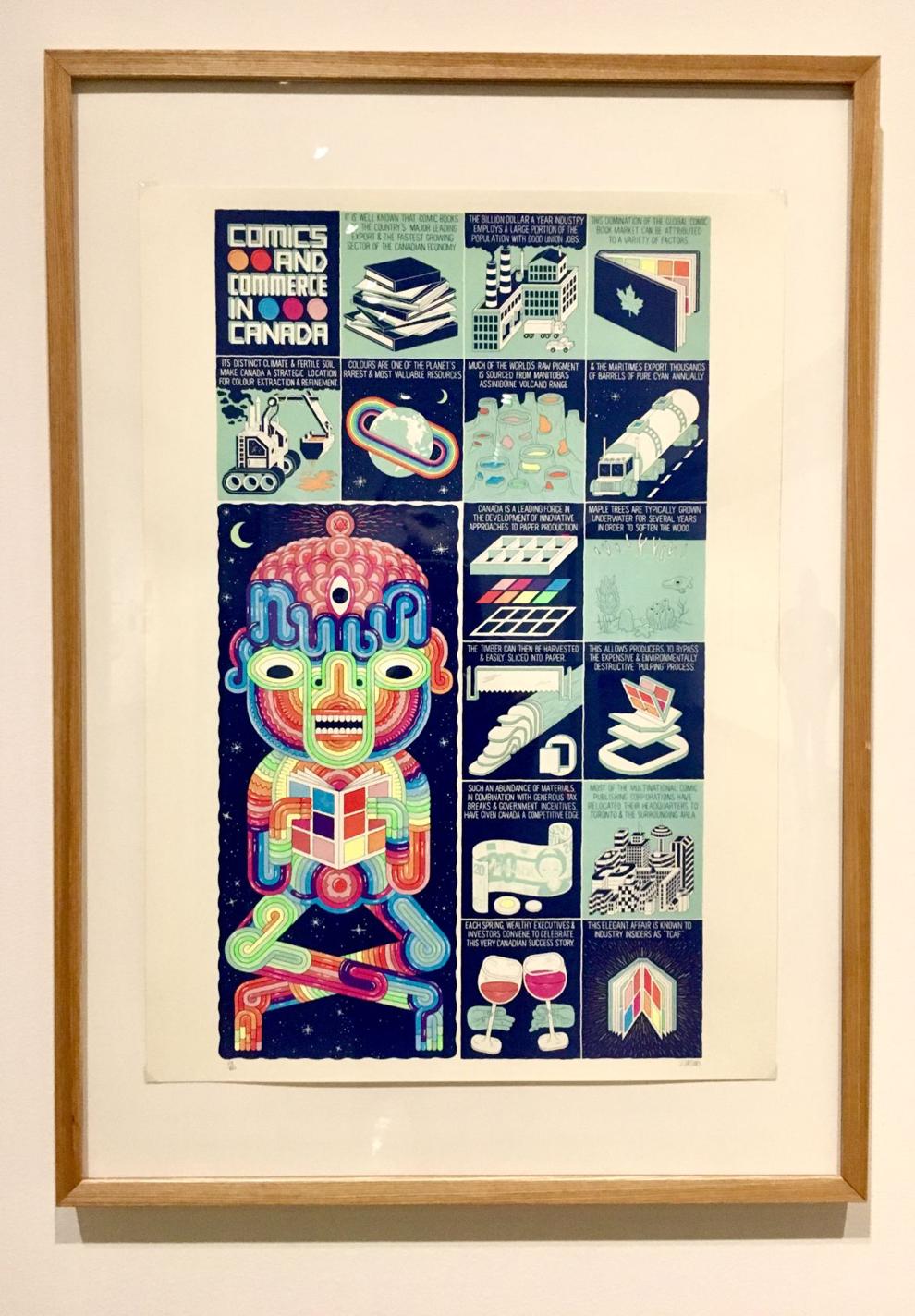 Jacobs graduated from the Nova Scotia College of Art and Design in Halifax. He found his interest in comics at a young age and was constantly drawing.
"I'd always look at cartoons or cereal boxes and be very inspired by any imagery that was interesting to me," says Jacobs. "I think comics were the most accessible thing I could do as a kid."
For a long time, there was a thought that if you wanted to be something, the best place to do it was in America, not Canada. It was often an insult to say something "looks Canadian," because it usually had cheap production values. But recently, for many cartoonists, it's been inspiring to see Canadian artists like Ramón Pérez, who draws for Marvel and DC Comics, and Scott Hepburn, who creates artwork for Deadpool, making comics because it allows them to see the array of possibilities that could happen right in their homeland.
"All of these cool artists were just people who were zining [making magazines] and making indie comics and then got better and better and are now the whole world of superhero comics," says Dawson.
Most cartoonists would agree that the best part about creating comics is being able to create a world from scratch and developing characters to make anything and everything possible, and for them, fiction is easier because you can move pieces around as you please, whereas with non-fiction, you are limited by predetermined events.
"I was going to make this guy riding a horse, but I don't like drawing horses, so it'll just be something else," says Jacobs. "It's fun for me to create a whole ecosystem or a different dimension and consider different ways of being in that new thing. It's liberating because I don't have to adhere to any pre-established rules or concepts. If I do a doodle of some weird creature, I can just put it in, and it'll make sense in that context."
Jacobs thinks comic culture in London has been really growing on its own, and it's becoming very open and accepting of everyone, as individual's unique voices and styles are being championed.
"I think for anyone that makes stuff, your ideas don't come from any place; they come from every place," says Jacobs.
Cartooning and comics are the beacon in this community, which brings people together, and with comic books, you're slowly seeing high art and low art coming together which Dawson says is "pretty freaking cool."