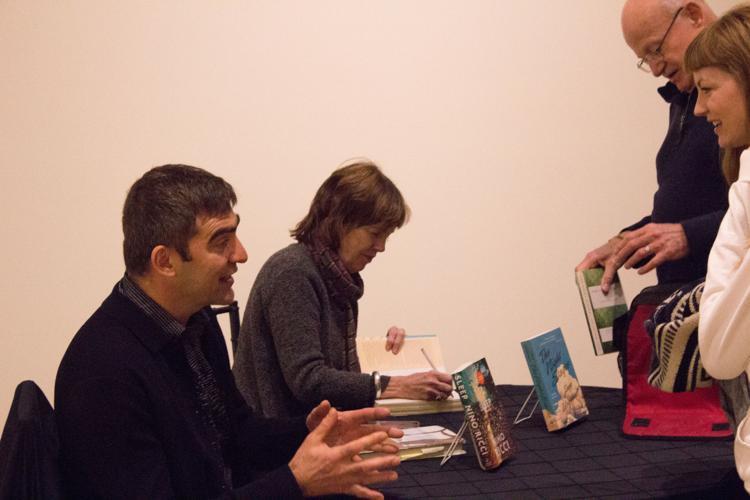 One of the most anticipated Wordfest events this weekend brought two Ontario native novelists together for a conversation on their lives and careers.
The talk was between Nino Ricci, Western University's first Alice Munro Chair in Creativity, and Jane Urquhart, Order of Canada OC, with CBC's Julianne Hazlewood hosting the event.
Their conversation was more than just inspiring for writers; it was light-hearted and unearthed their intertwined past.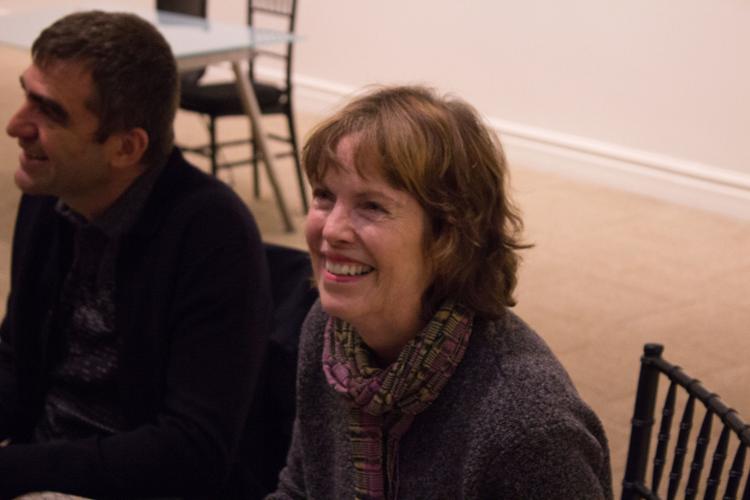 Their friendship goes all the way back to Ricci's first novel, Lives of the Saints. The two toured together while promoting their books and going to literary festivals. They shared stories of boredom on the road, and how they alleviated the fatigue of reading their own books at every stop: the two would read excerpts from each others books to relieve them from the routine of their tour.
The audience got to hear the speakers read excerpts from their own novels. Ricci read from his newest book, Sleep, followed by Urquhart reading from her newest book, The Night Stages, and the introduction of her novel The Stone Carvers. After their initial readings, they moved into a conversation.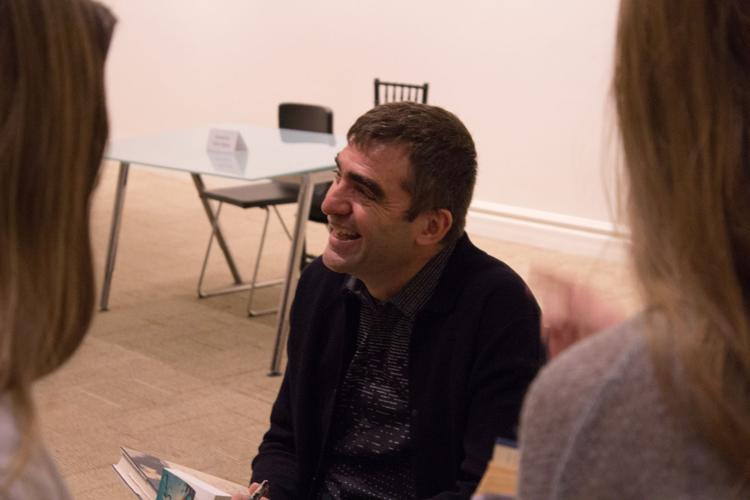 Toward the end of their conversation Urquhart rejoiced in the incorporation of Canadian authors into school curriculums, noting that she did not get to learn about them in school herself. Both authors have hope for the future of Canadian authors. They can currently see an explosion of talented Canadian authors and expect a new renaissance of sorts for Canadian writing.
"We have so many gifted young writers coming up — some of whom are publishing now," Urquhart said.
The crowd was full of laughs throughout the talk and eager to pick the brains of both writers. The talk concluded with a range of questions from the audience, including work-life balance as a writer and the direction of writing as an art form moving into the future.
After the talk, both authors continued the event by taking the time to sign books and talk individually with fans.