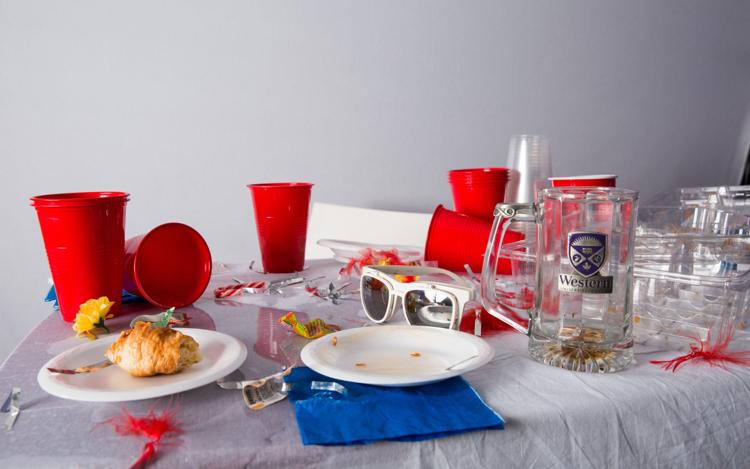 Richmond Row's usually-packed dance floors have now been vacant for months.
Bars and restaurants that used to be filled shoulder-to-shoulder with students every weekend, like The Ceeps, are open but with restrictions and limited capacity — and definitely no dancing in close quarters with someone outside your bubble.
For some, club culture is an essential part of making the best of their experience at Western University. But, as many are aware, a club that packs people like sardines is not the ideal place to be during a global pandemic.
Many students have historically chosen to brave the lines outside the Barking Frog rather than attend a house party, but with police tightening restrictions on parties at Fake Homecoming, introducing new hefty fines under the nuisance bylaw and threatening students with anti-party fines on Facebook, some students are left wondering if hosting a gathering is worth it.
Orest Katolyk, London's chief municipal law enforcement officer, has been investigating emergency calls to house parties during the past few months of quarantine.
"We are aware of what has been happening in other countries when things reopen with large gatherings and then you get spikes, that is what we are trying to avoid with all the students coming back," he says. 
Katolyk confirms indoor parties can accommodate up to 50 people, while outdoor gatherings are more flexible with a capacity of 100 people in accordance with stage three of the provincial reopening plan. If the gathering is taking place both indoors and outdoors, the indoor limit applies.
"Individuals should still maintain physical distancing of at least two metres from people outside of their social circle. The number of people permitted to be in a social circle remains at 10," explains Katolyk.
As the majority of students can appreciate, student rentals are not built to accommodate 50 people remaining two metres apart at all times — it would be nearly impossible to pull off.
The party's hosts are not the only ones risking repercussions. Everyone attending a party that exceeds the 50 or 100 person limit will receive a fine of $750 and "further charges could be laid by police or municipal law enforcement," according to Katolyk.
The Middlesex-London Health Unit, the city's local health authority, has been trying a different approach — running a series of campaigns about the dangers of house parties. The most eye-catching being a stick-figure house party telling students "We know this is complicated, so we asked the summer intern to help us out ... parties = higher risk of COVID-19."
We know this is complicated, so we asked the summer intern to help us out.Parties = higher risk of #COVID19Please retweet/share with anyone you know who needs a reminder. Thank you! ♥️ pic.twitter.com/i4rah5nV2N

— MLHealthUnit (@MLHealthUnit) September 4, 2020
Sophie Mera-Joyce, a fourth-year criminology student at Western, admits the potential fine makes her a bit anxious. 
"Outdoors would be fine, but I don't think indoors is okay. The fine scares me, that would suck," she says.
She adds it's a tough situation as you can never be certain where people have travelled recently.
---
This article is part of our annual Frosh Issue, read the full issue online.