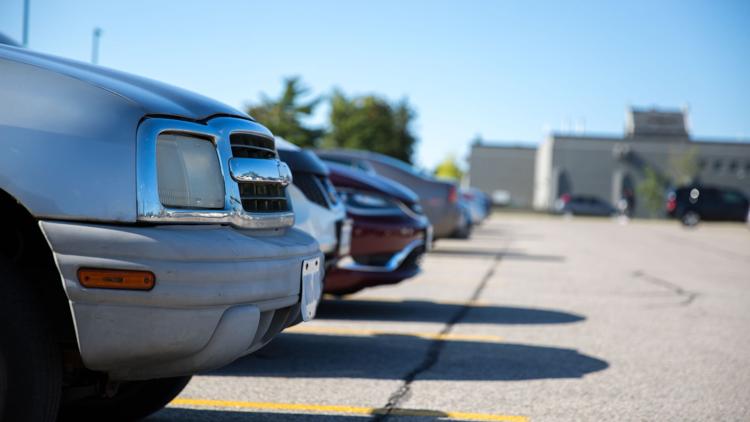 Travelling home can be a costly expense if you don't own a car, or have someone to pick you up. Luckily, there are cheaper alternatives.
Ride Share
London to Toronto: less than $30
Sites like Poparide and Ridesharing.com allow you to carpool with a driver to your destination for a relatively cheap price. There's also the Facebook page, which could be more "trustworthy" or "safe" considering they're mostly students who are driving. You can post an ad for riders or book a seat in a car. 
On Poparide, students can get $5 off their first ride when they verify their student email.
Driver profiles show their name and age, the car model and what is allowed in the vehicle. 
You can select your drop-off location, allowing for easy pick-up or access to other transit. Some drivers post their estimated route and the time of arrival.
All drivers are required to sign a community agreement with a verified email address. Drivers can also become verified by submitting their government-issued ID.
Greyhound
London to Toronto: $20 to $50
The Greyhound has a student discount, available to all Western University students. Students can save up to 45 per cent on certain tickets with valid proof of enrolment.
There are four ticket types: web-only fare, advanced purchase, standard fare and refundable. The web fare option is the cheapest choice.
There are around 14 bus trips to Toronto a day, ranging from 4 a.m. to 8 p.m. Travel times differ depending on how many stops are involved.
On select dates, the Greyhound leaves from Western's main gates or on Oxford Street East, eliminating travel time to the bus terminal.
Be forewarned: the Greyhound often oversells their vehicles, so you are not guaranteed a seat on the first bus. You may have to wait a few hours for a second bus to arrive.
Via Rail
London to Toronto: $40+ (escape fare)
For students under 25, Via Rail offers a discounted ticket or a student pass, giving riders 50 one-way travel credits to use by Dec. 31, 2019. 
Via also offers discounts on Tuesdays on select routes in the economy class.
Book early in order to get the best departure time and price for you. Unlike the Greyhound, which seats you on a first-come, first-serve basis, you are assigned a spot at random. 
You can also get a Via preference account to accumulate points that can be used towards free rides in the future.
There are about seven trains to Toronto per day, with stops available in Kitchener, Guelph and Oakville. Both the Greyhound and Via Rail offer charging ports and free WIFI. 
There're tons of ways for you to get to your destination from Western safely and cheaply. Give yourself and your bank a break — you've earned it.