Beyond 1s and 0s: The real value of cryptocurrency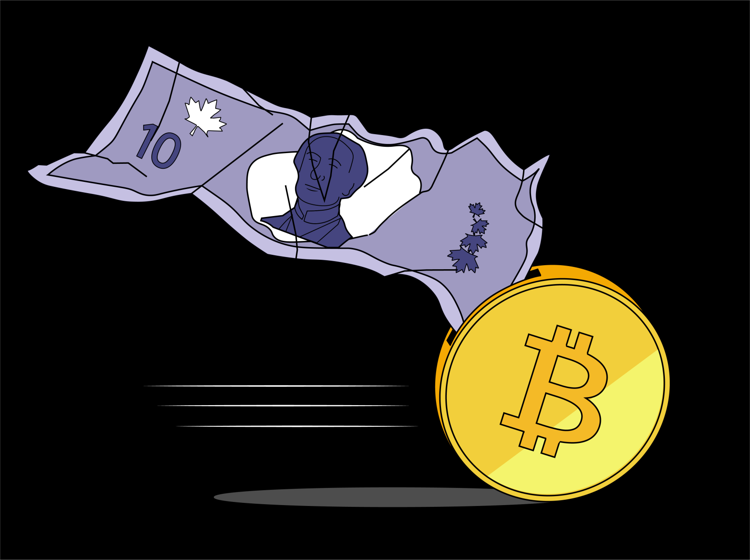 With rising tuition costs and ludicrous textbook prices, it's not on the top of most students' lists to invest in anything but their daily coffee.
If looking at your latest credit card bill has you thinking about investing some of your funds instead of watching them dwindle away every month, you might be interested in Western Crypto, a club focused on cryptocurrency investment and exploring its potential in areas in and out of the financial sector. Chances are that you've probably heard about cryptocurrency before and how there's money to be made in the industry. If you haven't, this might be a good time to start.
Adam Khimji, a fifth-year political science student and president of the newly founded cryptocurrency club, says the club intends to educate beginners on the intricacies of cryptocurrency and to facilitate a discussion between students.
"We want everyone to have an understanding of what the technology is and what the potential for it is," says Khimji.
Khimji says that student interest has been surprisingly diverse, with members coming from a variety of both undergraduate and graduate programs, suggesting that cryptocurrency holds widespread appeal.
The most well-known cryptocurrency, Bitcoin, gained immense popularity last year after a staggering price surge, which peaked at a value of roughly $25,000 CAD for one Bitcoin. While the global financial effects were limited, such a sudden rise in value prompted increasing curiosity in Bitcoin and other cryptocurrencies.
Professor Manosij Majumdar, an instructor at the Ivey Business School, has experience with cryptocurrency investment and says it's not as complex as it may seem.
Find more statistics at Statista.
"Currency is something that is commonly accepted as a way to store value and as a way to transmit value. The difference between your traditional currency and cryptocurrency is that cryptocurrencies typically don't have a centralized issuer of currency," says Majumdar.
Cryptocurrency has become popular among those who value total anonymity with their finances because no personal info is linked to users' funds. Since cryptocurrency has no backing agency, it can't associate funds and transactions together; instead, everything is assigned a public alphanumeric identification. There are more practical benefits as well: most cryptocurrencies charge very little in transaction fees and completing international transfers are just as easy as domestic ones.
Typically, the government, as the sole issuer, controls the creation of currency. But cryptocurrency is created in a non-traditional way through a process called "mining," which involves the completion of a complex mathematical computation by a network of computers. Once the network completes the computation, the system awards the generated currency unit to the user who completed the computation. This reward system incentivizes miners to contribute their computer processing power to the network.
Although some simply purchase and trade cryptocurrency, others are directly involved in its development. Without a central issuer —with the responsibility placed on the users — cryptocurrencies are termed "decentralized" currencies. However, because cryptocurrencies are digital in nature, crypto "coins" are susceptible to the duplication of their file.
The solution is blockchain technology.
Despite an intimidating moniker, blockchain is a fairly simple concept. To prevent users from duplicating a cryptocurrency coin and spending it multiple times, a public ledger records all transactions between users in the network. Each new transaction adds a "block" to the chain of records. The record is accessible to everyone in the network, so anyone can verify the transactions. Essentially, blockchain technology verifies the authenticity of currencies without the need for a third-party company or government. Blockchain security is one of the most exciting areas of the cryptocurrency boom, and due to the ledger's public accessibility and the nature of real-time transaction updates, its potential for ancillary applications is immense.
In most tech circles, blockchain is considered to be the real innovation behind the cryptocurrency boom.
Many tech firms are investigating the use of blockchain technology to create "smart" contracts that can administer and fulfill themselves if a correct set of conditions are met from the involved parties. Blockchain can also be used to maintain a detailed list of company assets and to verify any changes for security purposes by consulting the network's ledger. All transactions and any asset movement is immediately updated within the network; the resulting streamlined approach can reduce asset management costs enormously.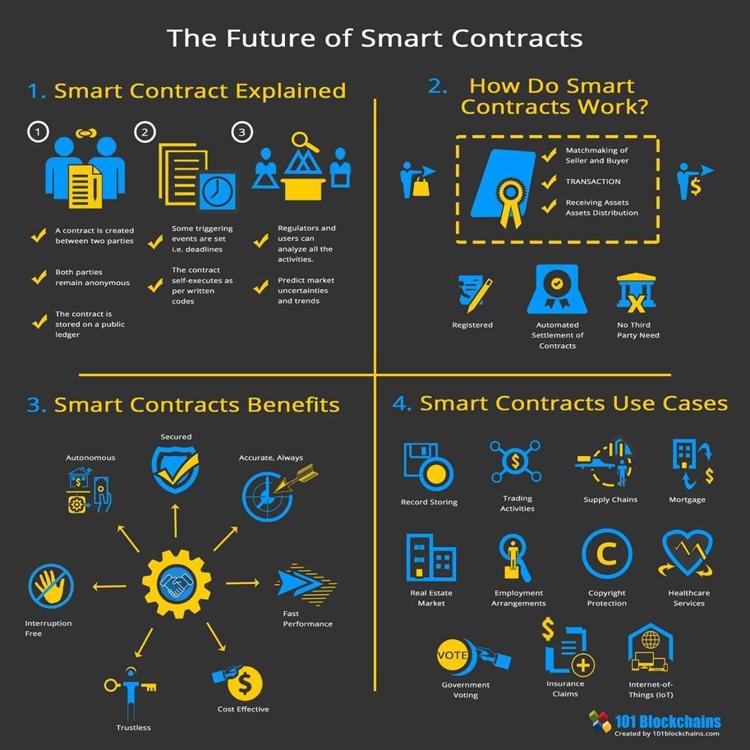 "Instead of thinking of it as blockchain," says Majumdar, "ask yourself a question: What if I had a way of absolutely guaranteeing authenticity and anonymity within a system? What sort of systems could I come up with?"
But if something like Bitcoin could potentially be worth so much, why aren't more people clamouring to make a profit?
"The thing about cryptocurrency that is perhaps a little worrying is that other currencies are almost guaranteed a certain level of demand," explains Majumdar. "With cryptocurrency, it's not clear why there should be a natural demand, especially as a store for value. Why currencies have value at all is that other people will accept it."
Unfortunately, Majumdar says that "cryptocurrencies are not accepted in most places."
Furthermore, Bitcoin's fiscal instability makes it a risky investment. However, that doesn't mean that cryptocurrency, and more importantly, blockchain technology, has nothing to offer. In fact, this may be the best time to get started on educating yourself.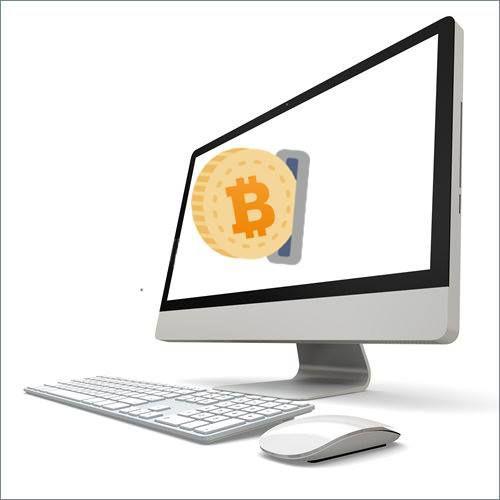 "[In the 1980s], you could've made money by speculating on Microsoft, but you could've also lost money by investing in Atari," says Majumdar. "The best thing for you to do might have been to just invest in educating yourself about computers. Even if your employer didn't work on it, you still have the skills, and you could do something with it, and I think crypto coins are in the same place."
If you're looking for a way to diversify your skill set, or you think the concept of digital currency is fascinating, there's no better time to start learning about the technology behind Bitcoin and other cryptocurrencies. The real value is behind the scenes.
"Whether it's crypto coins as a concept or blockchain as a concept within business, that's somewhere students can make real money," says Majumdar. "I think the best thing a student could do right now is to try and understand the technologies behind Bitcoin and try and imagine up new ways of using these technologies."