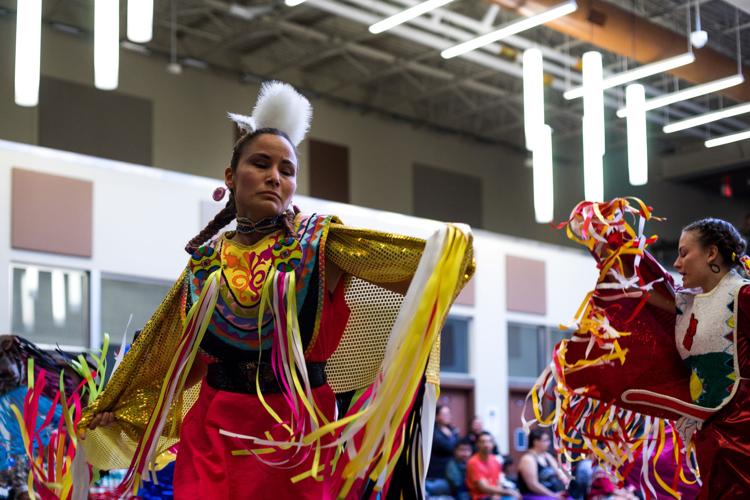 For the last two years, Kaitlyn Powless wasn't with her family when she celebrated her most important annual tradition, Midwinter.
"I'm Onondaga," says Powless, a third-year history and political science student. "One of our biggest traditions is the annual Midwinter festivities."
The celebration awaits the arrival of the first new moon and has no set date. Involving tobacco invocation, dream rituals, a dance and a feast, it can last up to nine days. Though this cultural tradition is specific to the Longhouse people, it's an example of one indigenous custom that's hard for students to get academic accommodation for.
Logan Smith, president of the Indigenous Student Association, can relate to Powless's experience.
"If we're not able to practice Midwinter, we feel like we're missing something," he said. "Everything is interconnected. And you're not going to be successful as a student if your cultural and ceremonial needs aren't met, if your health needs aren't met and if your spiritual needs aren't met."
For indigenous students, leaving their communities and coming to Western is not only a momentous decision, but can be an intimidating one too. Smith says the younger indigenous generation's ability to maintain their cultural authenticity is vital, and leaving their communities they have known their whole life is a daunting step. Hoping to find a sense of belonging at Western while cultivating their indigenous identity is the goal, but small moments of cultural insensitivity from students and the academic curriculum can cause a disconnect.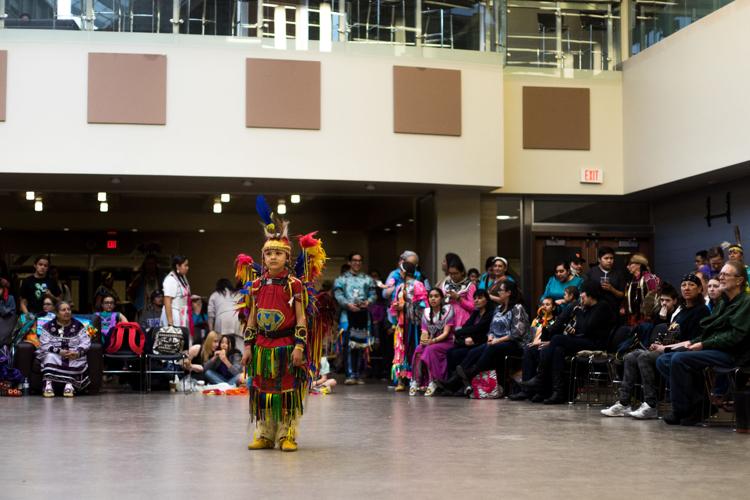 Lacking historical knowledge
Some could argue the disconnect stems from the students' minimal knowledge of Canadian history. For example, many students are unaware of the historical significance of Western's campus location — the campus sits on the indigenous territories of the Anishinaabe Peoples, the Haudenosaunee Peoples and the Leni-Lunaape Peoples.
On the academic side of things, Powless explains her discontent with some of her courses. She says their simplistic approach to indigenous topics like treaty and territory infringement as well as environmental issues is hard to hear.
"Even in some of my classes, they talk about it like it happened a long time ago, even when it's happening today … It's not that I think there should be a mandatory course, but at least mandatory content," says Powless about First Nations studies. "As an indigenous student, I feel like they just breeze through it all."
Powless says she took a first-year political science course, and the professor spent more time lecturing about animal rights than indigenous issues.
"Me, as a person, I feel unimportant."
She also observes that among the flags that are raised during flag day in the University Community Centre (UCC), visual representation of the Anishinaabe Peoples, the Haudenosaunee Peoples and the Leni-Lunaape Peoples are nowhere to be seen; yet, the university is situated on the territory of these tribes.
Some could argue the disconnect between the indigenous student body and Western seems to stem from the two historically conflicting cultures: anglophone Canada and indigenous Canada. Brent Stonefish is the director of Indigenous Services at Western and a member of the Indigenous Strategic Initiatives Committee. He describes the relationship between Western and the indigenous community as developing. 
"The biggest issue is trust. For the indigenous people, the educational system was designed to assimilate," referring to the residential schools.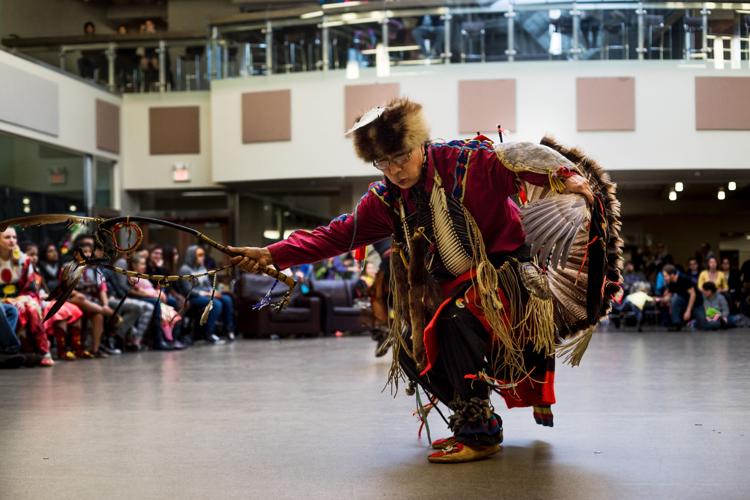 Today, Stonefish calls attention to some of the cultural challenges particular to indigenous students within post-secondary institutions. As some are still trying to maintain their cultural identity, they are asked to prescribe to a certain way of knowing and doing things at Western.
He stresses that "working with indigenous communities doesn't necessarily align with that [university] bureaucracy … meaning that you can't fit a square peg in a round hole. There has to be greater understanding, not short-term solutions."
Acknowledging cultural traditions
And although there's work to be done, Western's come far in its journey to create a welcoming environment for indigenous students.
Last November the University approved its first-ever Indigenous Strategic Plan. The plan aims to right the wrongs of Canadian history and increase the number of indigenous students at Western. With more than 400 indigenous students enrolled to date, Western's five year strategic plan is committed to giving indigenous students an experience that is more accustom to their traditions. From daily smudging to drumming and singing groups, as well as the benefit of counselling by visiting elders, the Strategic Plan's objective is already demonstrating its inclusivity and positive impact.
As the University's Indigenous Services website points out, 60 years ago, indigenous people in secondary institutions were essentially non-existent. The main reason for this stemmed from legislation prohibiting indigenous people from pursuing a secondary education unless they relinquished their treaty rights. Today, Western reaches out to prospective indigenous students through its annual Mini University program — a one-week on-campus experiential learning program targeting indigenous youth ages 12–16. Since 2006, over 700 indigenous high school students have been provided with programs encouraging post-secondary education at Western.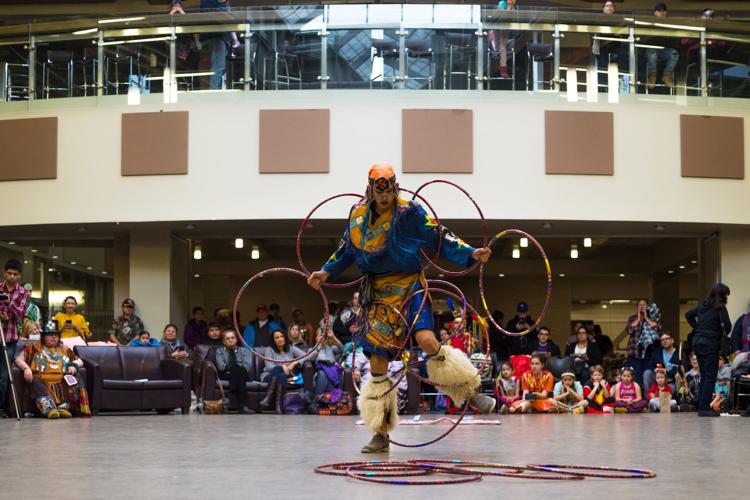 In addition, Powless is finding ways to make her voice heard. She participated in a few focus groups for the strategic plan and was happy to see that recognition of indigenous land is becoming more prevalent in academic courses. As well, more positions have opened up in the Indigenous Services department, and Western has also recently created a co-chair position for an indigenous leader to be part of the head of the Provost Implementation Task Force. 
For Smith, Indigenous Services has been key to his success at Western.
"I can personally say that I have achieved a lot of success here at this school because of the cultural, academic and financial support," he says.
Western's plan moving forward
With Western's 11th annual powwow celebrated this past Saturday, the Indigenous Student Association has organized and demonstrated their traditions once again. It was a day that gave many indigenous youth a chance to engage with their roots and enjoy festivities that included drumming, dancing and chanting throughout the afternoon. Bringing in residential school survivors, indigenous armed force veterans and different First Nations groups, this combination of different people celebrated a broad range of experiences.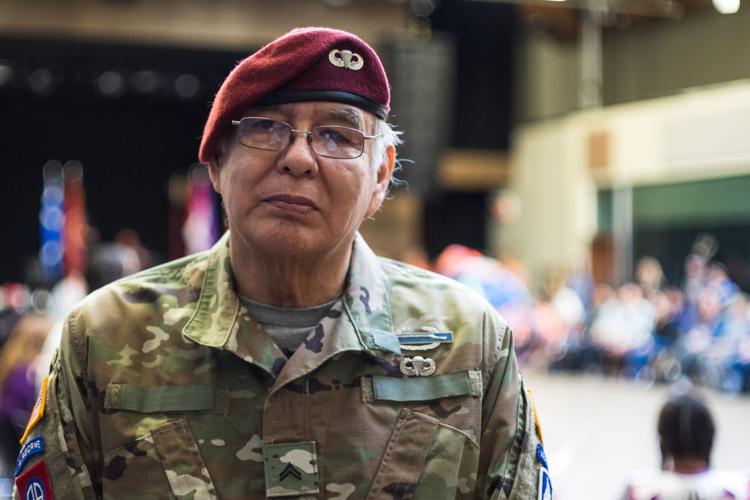 Looking ahead, Western states its commitment to engaging and elevating the voices of indigenous students and faculty members. To achieve these goals, the University says it will be collaborating with the Indigenous Postsecondary Education Council (IPEC) and will aim to expand indigenous culture awareness at Western, grow the current visiting elders program and build partnerships with provincial and national aboriginal institutions. Western's Indigenous Services expects the strategic plan to come into effect next year.
Looking to the future, students like Powless and Smith are hopeful for a more interconnected Western community — culturally and socially — because from their perspective, it's understanding and empathy that create change. 
In photos: Annual Pow Wow
---