Residence Staff
Pay as you go: RA salary fails to cover cost of living
Culture editor Amy Skodak explores residence staff salaries and benefits across the province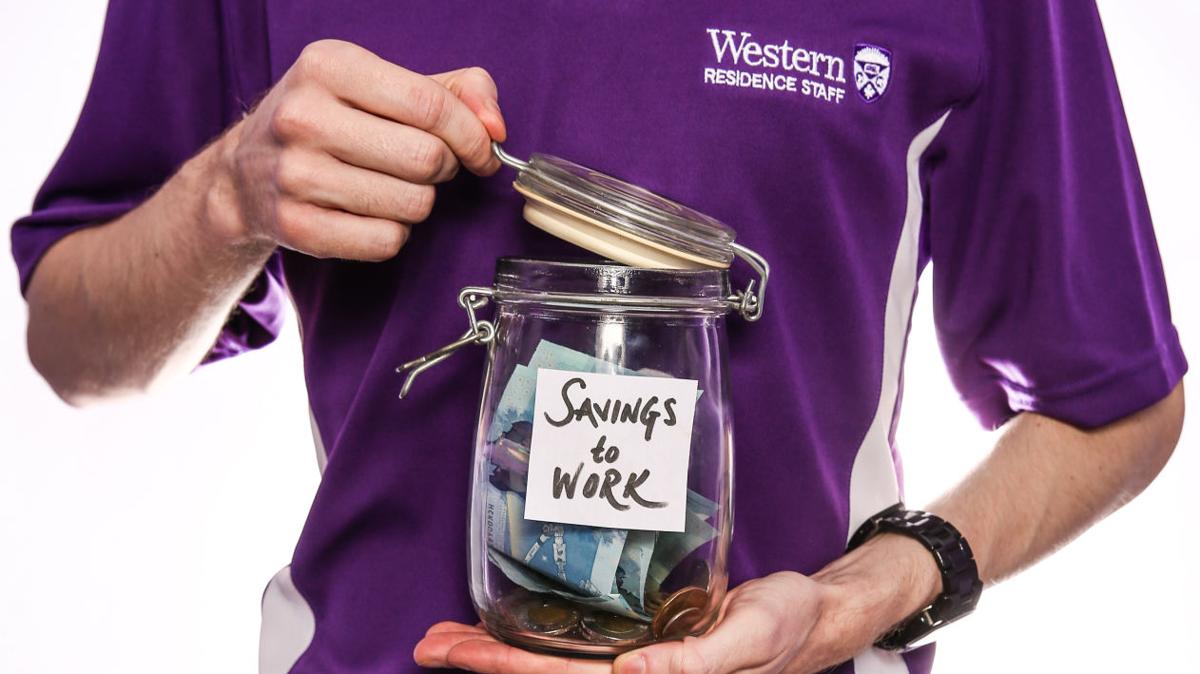 It's late on a Thursday night at Saugeen-Maitland Hall.
Sophia*, a first-time residence advisor (RA) helps her drunk frosh stumble back into their rooms and into their beds safely. She then sweeps up broken glass on her floor and cleans vomit off the carpet. It's not St. Patty's day or Homecoming — it's just an average night at 'the zoo.'
Earlier in the afternoon, Sophia was helping one of her frosh outline an essay and switch courses. Another needed to talk about her depression and wanted help finding mental health resources.
As a former RA at one of Western University's biggest student residences, Sophia knew these were regular tasks for a live-in student leader. 
She enjoyed mentoring students and was used to being given "dirty jobs" like mopping up puke, but she didn't feel that herself or her fellow RAs were appropriately compensated for their time. 
"For being an RA in Saugeen, I did not feel like I was being compensated fairly for my work in comparison to RAs doing the same work in different buildings," Sophia said. "The RA salary is far too low for the work it requires." 
There is merit to her claim.
The Gazette looked at nine Ontario universities and Western was one of two universities which don't cover residence fees for their RAs, which makes the job unaffordable for many students.
 The costs at Western 
According to the 2015-16 residence staff employment contract, a new RA was paid $6,230 for an eight-month period at Western. That's barely enough to cover half the living costs at the cheapest residences (Saugeen, Delaware and Med-Syd) on campus.
At Saugeen, an RA had to pay anywhere from $11,420 to $12,000 last year. This included the cost for the room and the mandatory meal plan.
But housing rates aren't the only expenses on the table.
Tuition fees vary based on program but are approximately $7,700 per academic year. Books and supplies are somewhere around $1,026, according to the University registrar's office.
There are other tiers of residence staff who are paid more than RAs. For example, a first-time Residence Don was paid $11,700 in 2015-16.
The Don carries a leadership role within the residence; providing leadership to RAs, serving as acting manager when the residence manager is absent and performing all the duties laid out for RAs.
But there are questions if Dons actually do the extra work to deserve almost double the pay of RAs. 
"The Don's salary is almost doubled in comparison to the RA's salary and it's relatively the same work," Sophia said. "Apart from the one night [Dons] are the 'Assistant Manager' or AM who oversees the events and responsibilities of a night."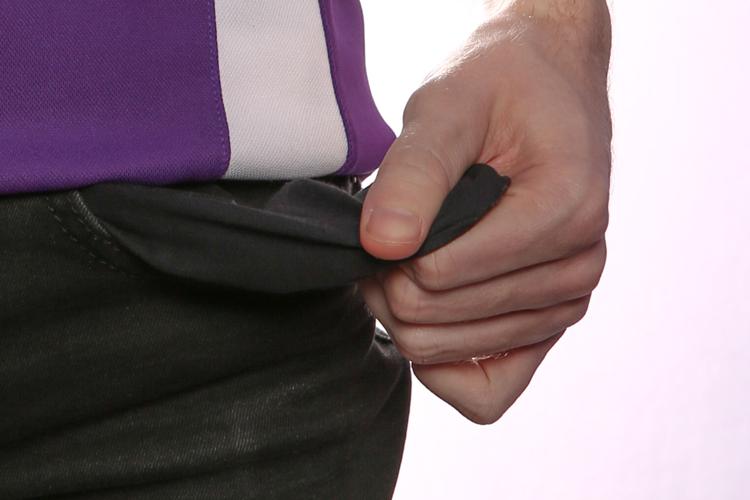 In addition, students can only apply for a Don position if they've already been an RA for a year. There are a limited number of Don positions compared to RAs and the process is selective.
"I paid for the remainder of my living costs from my savings fund built up through summer jobs," Sophia said.
But without additional help from OSAP or a Registered Education Savings Plan, covering costs outside of living expenses can become difficult without an adequate source of income throughout the school year. 
Considering a part-time job on top of being an RA might be one solution, but there are limitations to this. RAs' outside commitments, including other part-time employment, cannot exceed 10 hours per week.
 Comparing Western to other universities
Western RAs aren't the only ones to raise concerns with residence staff compensation. 
Former University of Guelph RA Dalia Ahmed remembers feeling underpaid for what the job entailed. She ended up resigning from an "amazing" job because the pay wasn't enough and she couldn't afford it anymore. 
"A friend of mine goes to the University of Michigan – Ann Arbor and RAs in his school have free residence, free meal plan, and get paid," Ahmed said.
But one doesn't have to look across the border to find schools with more financial support for their residence staff. 
At least seven universities across Ontario cover residence fees for their staff. 
These include the University of Toronto, University of Ottawa, Queen's University, Carleton University, Wilfrid Laurier University, Ryerson University and Brock University.
Ryerson, Laurier, Carleton and Ottawa also provide an additional stipend on top of living accommodations.
Notably, Queen's University covers the cost of a single room in residence for their Residence Life staff as well as a free meal plan.
University of Ottawa covers residence costs for their "Community Advisors" as well as providing an extra $1,700 stipend. 
Wilfrid Laurier University provides the cost of a single room, a $250 meal plan and an $804 stipend.
Carleton University's "Residence Fellows" are compensated for their residence fees and an all-access meal plan, as well as receiving a $250 stipend.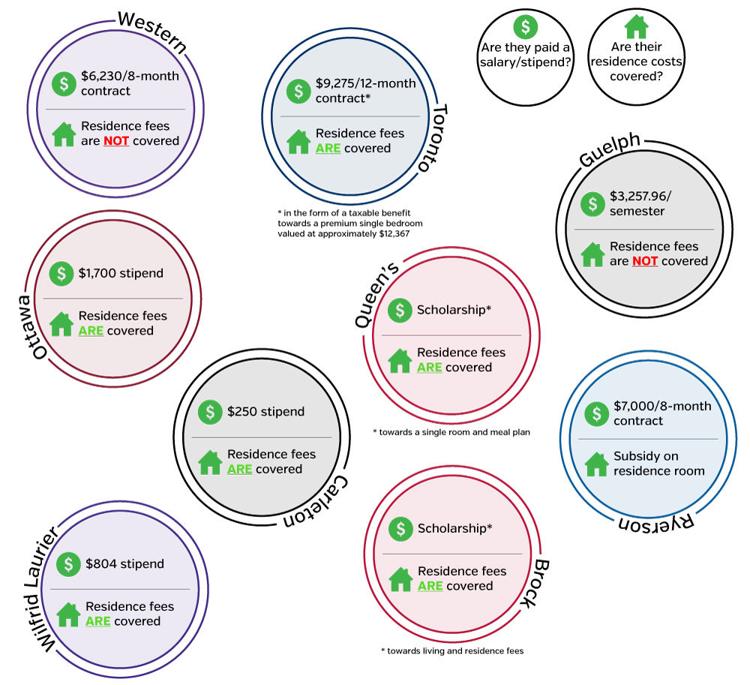 Why the difference?
Rachelle Clark, director of housing services at Ottawa University, explained that she saw residence staff's living and meal plan accommodation as a necessity for a job that requires students to live in residence.
"I think this is a way for us to be able to encourage students who are already challenged with the expenses of going to school to be part of our community life and residence life," she said. "We really are trying to entice and invite the right fit to be a community advisor. So anything we can do as an employer to try and compensate people and make it easier for them [is important] and certainly having your living expenses paid for, makes it easy for Community Advisors to live-in."
Clark added that the treatment of their Community Advisors is rooted in Ottawa's mandate to "create a positive student experience, a sense of community and a sense of belonging."
The covered residences costs at these universities enable students to apply for residence staff positions without wondering if they'll be able to afford living in residence. With the more than $12,000 price tag on residence living for residence staff, Western students don't get the same opportunity.
"In comparison to other universities who often compensate their RAs with a salary on top of free room and board, it's easy to see that Western's RAs are not appreciated and recognized for their hard work," Sophia said.
Acting executive director of residences at Western Chris Alleyne has a different perspective on Western's compensation process. 
He explained that regular meetings with the Ontario Association of College University Housing Officers ensure that, "Every [university] works to provide the same type of [student] experience," regardless of which institution they attend.
Alleyne suggested that it's inspiring to see students taking on the leadership roles with low payment opportunities because it means they care more about the experience than the paycheque. He used the example of sophs at Western, who are in leadership positions without receiving any compensation.
"I look at the 800 sophs that provide leadership and mentorship support to our students. [They] do so, usually, money out of pocket," said Alleyne. "They're paying for their soph fees, they're paying for their uniforms." 
When asked if charging residence fees limits the RA position to students who can afford it, Alleyne said that Western offers a number of other leadership opportunities outside the RA position.
"We have students who apply to be orientation leaders, who join the [Leadership and Academic Mentorship Program], who are looking for leadership opportunities and there's plenty of employment opportunities on campus as well," he said. "So I think students have [a] choice, they make their own decisions around what works for them."
Despite the high costs of living in residence, Alleyne said many students still apply.
"We have hundreds of students apply to residence staff and residence soph positions every year and with residence staff positions we always have too many and we'd love to take them all, but we always have too many [with] just not enough positions to offer," he said.
 Moving forward
Clark recognized the financial issues residence staff might face while still students. 
"Having your living expenses paid for makes it easy for Community Advisors to live-in, [and] we require them to live-in and be present," she said. "We're very proud of our community advisors and the work that they do." 
Sophia, while no longer an RA, still hopes that Western will revisit their residence staff compensations.
"Western should follow other universities and offer at least free room and board for exchange of an RA's work if not a salary on top of that," Sophia said.
For Western students who see affordability as a barrier to applying for the starter residence position, they might be out of luck.
Alleyne does not foresee a significant increase in residence staff salary in the near future. The number of applications received ensures Western can continue hiring for these positions. It does, however, bring into question an equitable "student experience" for Western students when compared to their peers across the province.
*Sophia is a pseudonym for a former RA at Saugeen who spoke to the Gazette for this story on condition of anonymity.