Stealin' Gains
Thieves hitting the gym: Rec Centre thefts on the rise
News editor Grace To investigates a spate of thefts at the campus Rec Centre and looks into how secure your belongings are, even in the gym lockers.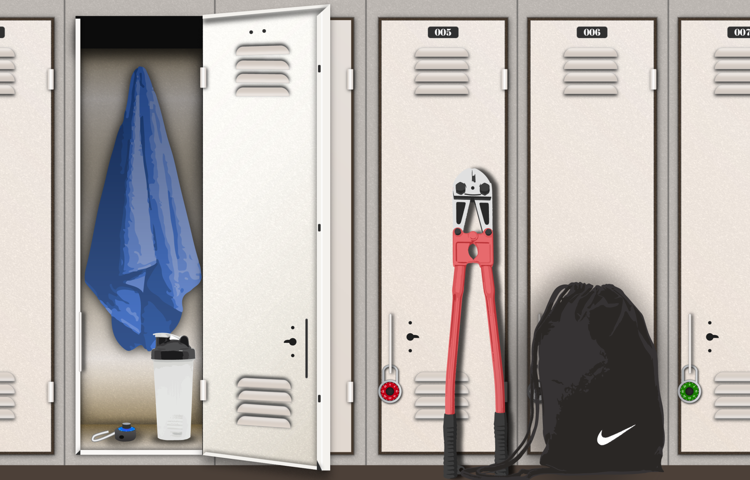 Syed Abbas Rizvi spent much of Thursday at the Rec Centre.
He met with some friends for a game of pickup basketball. He worked out in the weight room with another friend. By the time Rizvi returned to the change rooms, it was around 8 p.m., almost four hours since he had stowed away his belongings in one of the gym lockers. 
The first thing he noticed was that his locker was open. Initially a little startled, Rizvi didn't think too much of it — his jacket, shoes and backpack were still there. He quickly changed out of his gym clothes. 
It was only when he lifted his bag did he notice that it was a lot lighter. Panicking, Rizvi turned to his friend and said, "I think something got stolen."
His laptop was gone. 
The King's economics student reported the theft to the Rec Centre staff and Campus Police. According to a Facebook post by Rizvi, he was initially told that the cameras had found the culprit and the police were optimistic of catching the suspect who was most likely a student.
His laptop was stolen on Nov. 10, and Rizvi is still waiting on Campus Police to update him on their investigation.
As a fourth-year student writing his thesis, Rizvi is worried about the files on his laptop since he did not get the chance to back them up elsewhere.
A rise in thefts 
Thefts at the campus Rec Centre aren't uncommon. According to J.C. Aubin, operations leader at Campus Police, 32 thefts have been reported at the Rec Centre this year.
"These 32 thefts represent an increase, but this has not been our worst period," Aubin said in an email. "In 2010, 54 thefts were reported to us during this time."
Jenna Smith, membership services program coordinator, said the Rec Centre does not have a formal theft policy as they are not directly responsible for the security of members' belongings at the facility. Instead, the staff has steps to follow when a member reports an incident.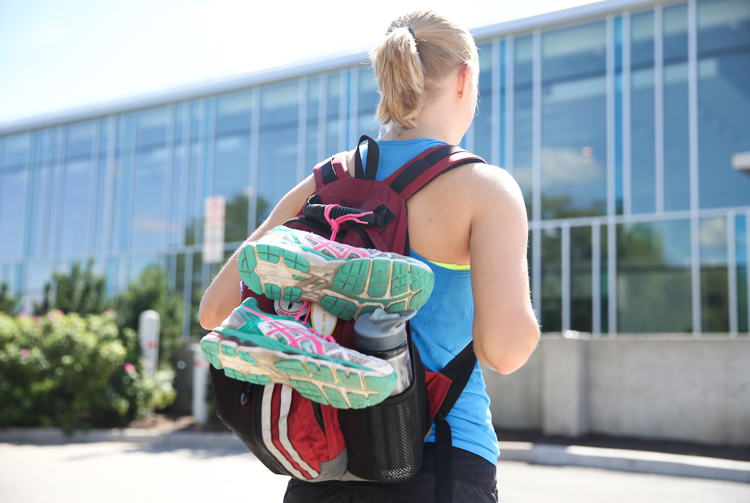 "If [members] do report it, then we write out an incident report and then we encourage them to go to Campus Police," explained Smith. "We're not responsible for basically anybody's belongings. So we encourage them to lock everything up, but at the end of the day, like at any facility, it's their responsibility."
Thefts can take place all over the facility, including on courts where members leave their belongings unattended. But many thefts have been concentrated in the Rec Centre's lockers. 
The Rec Centre and its basement change rooms can be accessed by students swiping their Western ONE cards, much like the gyms at other university campuses, including McMaster and York universities.
But a spate of thefts at the Western facility this year has brought forward security concerns. The Rec Centre has a strict no-bags policy, which means most students attending the gym have to stow away their belongings in the basement lockers. And with winter fast approaching, members will be bringing along more items than usual, including winter coats and boots. 
While non-student members can also purchase a Rec Centre membership, of the few people caught stealing from the lockers, at least one was a Western student, according to Aubin.
There have been some reports of people gaining access to the gym facilities using someone else's student cards, bringing into question the security at the Rec Centre door. On swiping the card at the entrance, the member's information and photo shows up on the computer screen behind the counter, which is attended by gym staff. 
To test the gym's door security, The Gazette sent four editors at different times to try and enter the gym using someone else's student card. All four of them were successful in gaining access to the Rec Centre and the lockers' space. 
How safe is your lock?
Rizvi was unsure if his locker was broken into or if he had just failed to lock it properly.
While the Rec Centre staff makes regular rounds in the change rooms to keep an eye out for suspicious activity, Smith strongly advises members to lock up their belongings and to double check their locks before leaving the change rooms. 
Messages flashing on the Rec Centre's television screens constantly remind patrons to secure their belongings. In the hallways leading to the change rooms, the walls are lined with huge posters. Some of them warn members that thefts can only take 0.3 seconds and that membership services can provide locks at the equipment desk. Locks are available for rent for 50 cents and for purchase for seven dollars.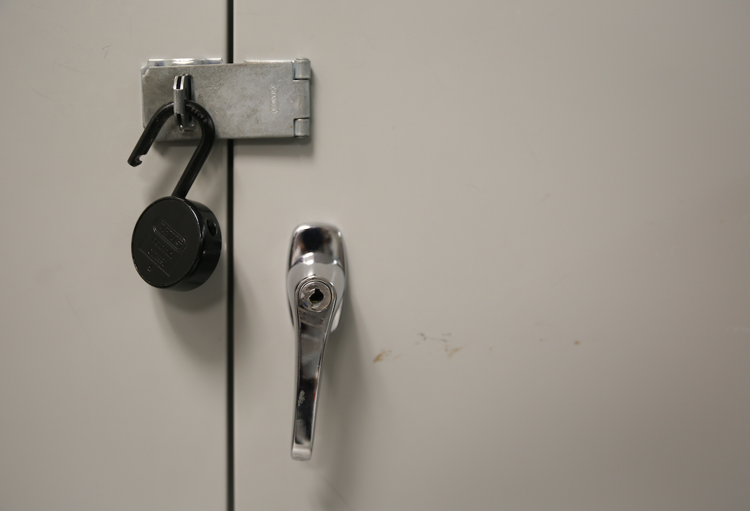 But in some instances, locks haven't proven to be very secure either. 
Recently, a gym patron approached the Rec Centre staff, claiming he had forgotten his lock code and requested them to cut open the lock on his locker. After the member gave a description of the contents of the locker, the gym staff obliged his request, according to a Rec Centre employee who spoke to The Gazette on condition of anonymity. 
However, a while later, a second member confronted the gym staff, questioning why his lock and belongings had gone missing. Further investigation revealed that the person who had first approached the Rec Centre staff was actually a thief who had watched the real owner put his things away and was able to provide a description of the items inside. 
"The old policy — it was just to describe the details of stuff in the locker," the employee who preferred to stay anonymous, said. "If it was accurate enough, we let them take it."
They added that the Rec Centre has since implemented guidelines to avoid such incidents in the future. 
Members now have to produce photo ID that can prove that the items in the locker belong to them. They are also required to provide Rec Centre staff with their personal contact information if they want their locks to be cut.
Smith said the extra measures, put into effect this term, are to ensure that the possessions belong to the correct owner. 
 Can it be prevented?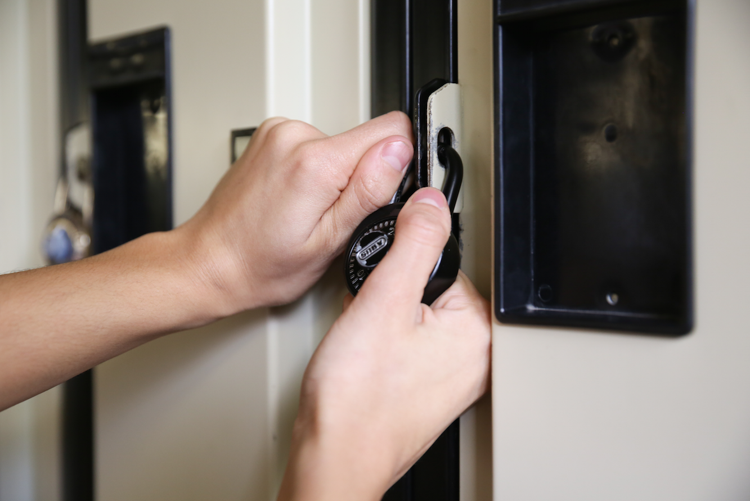 The absence of cameras in changing rooms makes theft surveillance and prevention challenging.
Campus Police investigating Rec Centre thefts speak to the complainant and try to gather as much information as possible about the incident.
Unfortunately, the rate of success in resolving these crimes isn't very high. 
"It depends if we have witnesses around," said Aubin. "In the Rec Centre, it is very difficult because usually there are no witnesses around to observe it and it's often in the locker rooms where there are no cameras." 
But despite the theft reports, some students still want to be able trust other gym members, mostly students, to act as a community. 
In his Facebook post, Rizvi made an open request to the thief to return his laptop because he doesn't want them "to get charged with a criminal record thats gonna [sic] stay with you [sic] for life for a stupid $500 theft."
Julia Di Ianni, a second-year health sciences student who frequents the gym regularly, says that she does not usually use a lock. Since first year, she has been leaving her belongings, including her laptop, in an unlocked locker every time she uses the gym.
Her friend, Yana Kovalevich, a second-year social sciences student, also shares this sentiment.
"I feel like we're all a community and kids should trust one another," Kovalevich said.
"It shouldn't be a thing where you should be worried about leaving your stuff for an hour at a student [recreational] centre."
With files from unnamed editors.