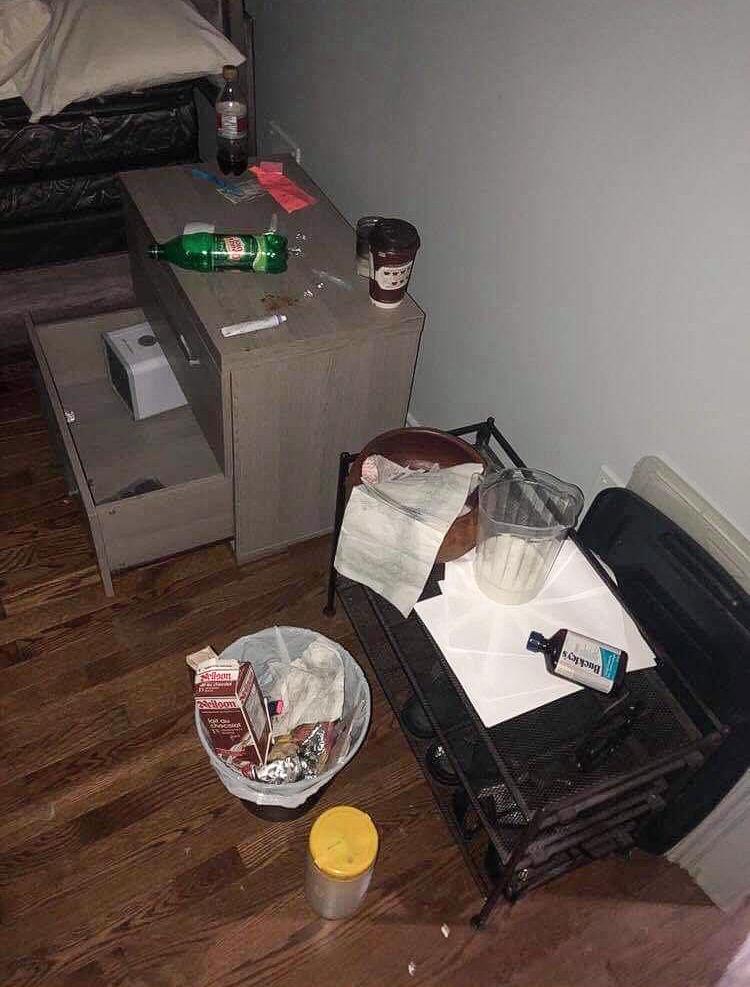 Picture this: you arrive back to London three months into summer vacation. Approaching your house, you see that your bed sheets are covering the windows and the back gate is wide open.
Who, or what, do you think is inside?
It was late July when Emily Saric, a third-year BMOS student, and her roommates came home to a renter's worst nightmare.
Needles and bottles of Benadryl littered the floor. Their bed frames and mattresses were naked and overturned, lying against the wall. A thick and mysterious fog hung in the air, making it difficult to breathe.
And all of their stuff was gone.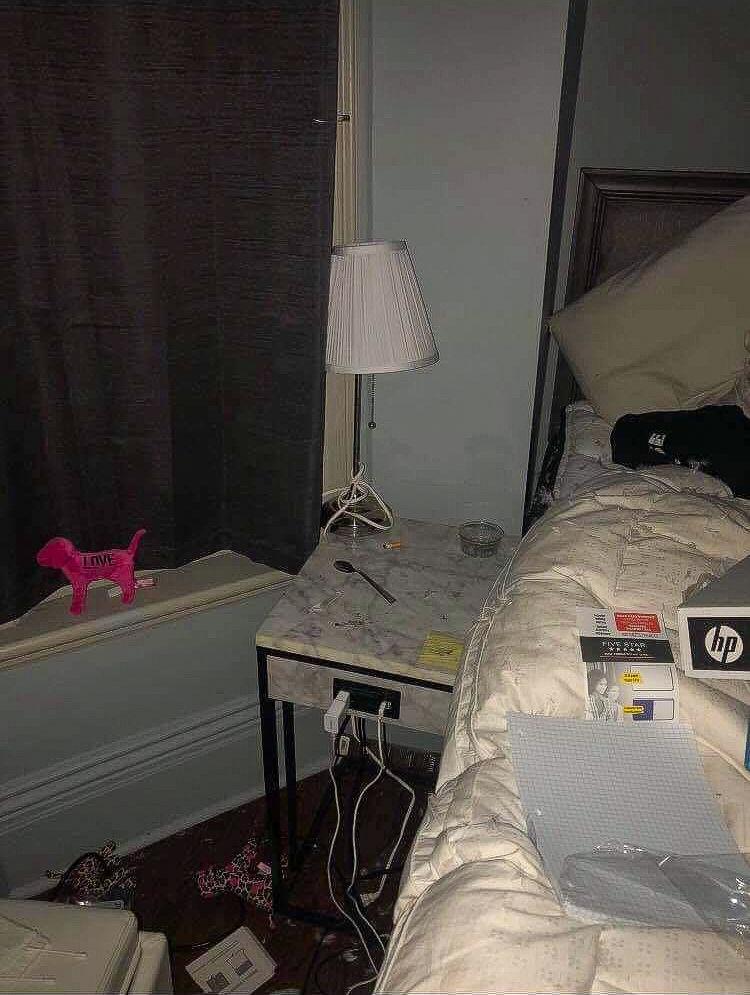 Their house on Richmond Street and Victoria Street looked like it had been ransacked. But some other strange clues pointed a different way.
Fifteen Victoria's Secret PINK plush dogs they didn't own were scattered throughout the house. All their textbooks, valuable enough to steal, had been viciously ripped to shreds.
"Why is there a pool table?" Saric thought.
Outside the house, through Saric's back gate she found an Audi idling sans passengers. Next to it was a box of random items, clearly abandoned by someone.
Between the drugs, the other strange items and the car, it was clear someone — or a group — had been squatting in the house.
Saric's roommate drove from Grand Bend to check on the house after receiving a panicked text from their landlord, warning them the police believed they had been robbed.
"She was on the phone with me when she pulled up and she was immediately like 'I'm going to have to call you back,'" explained Saric.
After getting a call back forty minutes later, Saric learned that not only had her house been burgled, but she would definitely need a new place to live for the upcoming school year.
Many things were wrong with the house, but quite possibly the worst discovery was the underwear stained with blood on the bathroom floor.
"The cop I was on the phone with was like 'I would not touch anything in here if I were you,'" said Saric.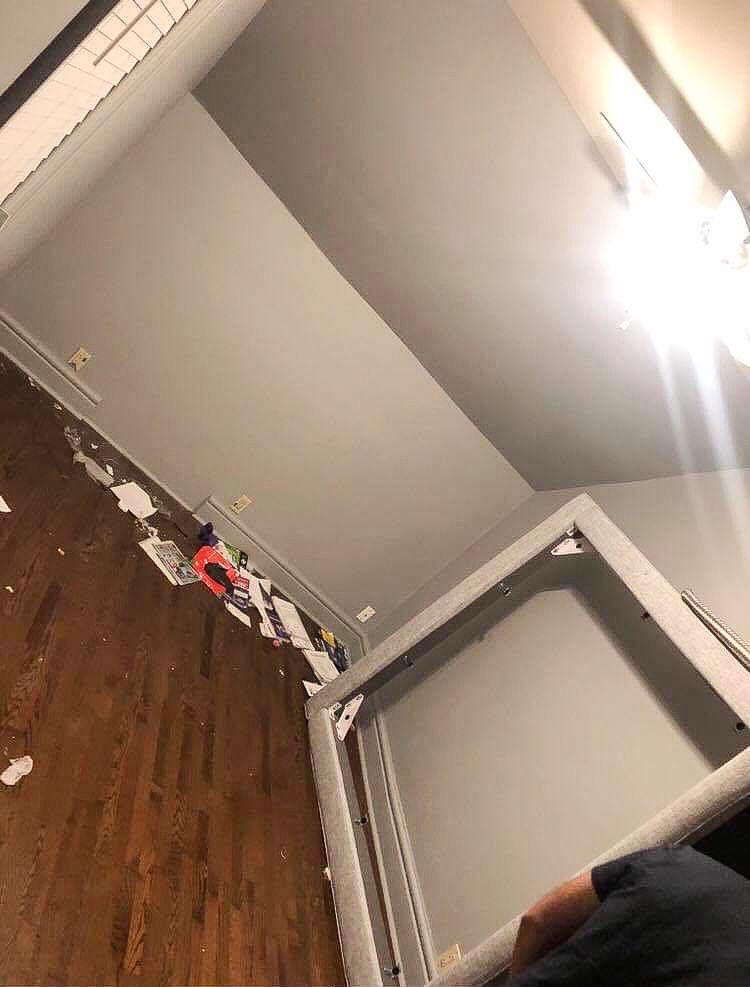 As for their belongings, only one lab coat was spared. The rest of their clothing and furniture were nowhere to be found.
Two of her four roommates had tenant's insurance and were able to claim the TV and a few speakers. Everything else had to be replaced out of pocket.
Burglars targeting student housing during reading week or over the holidays is not a new phenomenon. But while many just want what students own, some want to live where they live.
Further investigation revealed the intruders had intended to stay for as long as they could get away with.
While trying to salvage what was left of their belongings, Saric discovered fake sublet agreements in a dresser drawer, which were handwritten in pink ink. The intruders had attempted to forge the real tenants' signatures in the fake contract, which claimed they were subletting until the end of August.
Using the names on the fake documents, the students got digging.
"Clearly they had done this before. We found all their Kijiji listings and logins, so they were selling our stuff too," said Saric.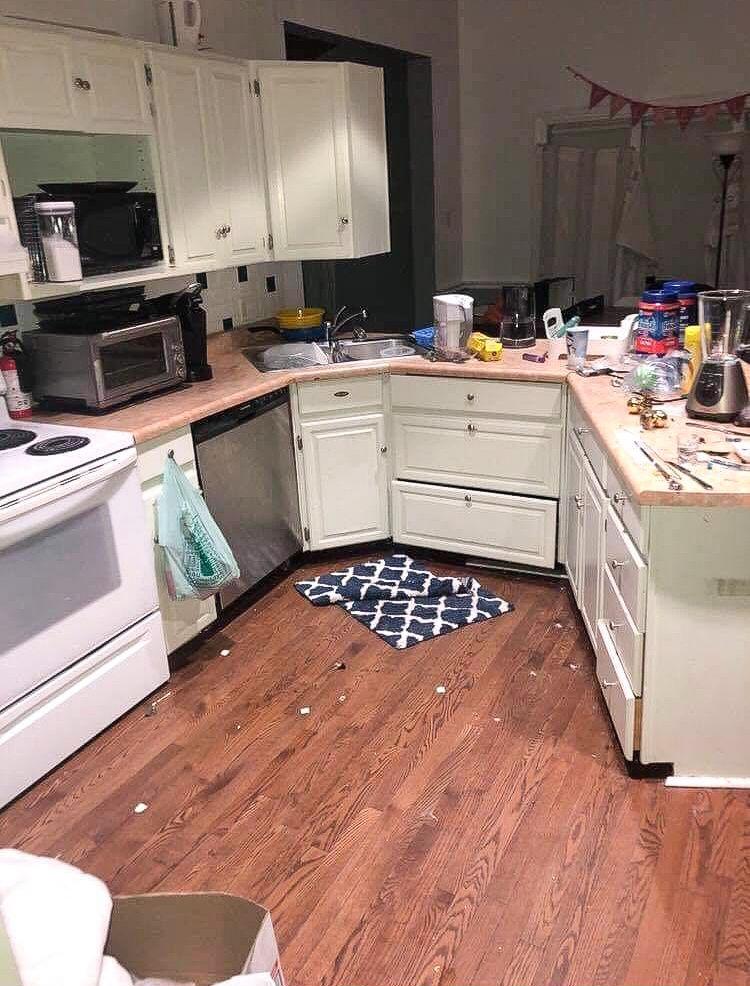 Over the holidays and summer break, Saric and her roommates would normally just lock the door. But after this, the students will be doing much more.
While most would agree that installing a security system is a key preventative measure, the real issue was the landlord himself, who lives in Toronto.
"It was very clear no one had been living there. The grass was up to my hip bone. I'm 5'4," said Saric.
The house members had voiced concerns to their landlord about a loose metal sheet embedded in the door. The metal sheet was punched through when they came back in July.
"It's partially an unlucky situation, but it would be nice to have a present landlord. Get tenant's insurance. Get an alarm," she said.
According to Saric, new tenants have moved into the place.
Saric and her roommates finding another place on short notice in close proximity to the school seems to be the saving grace of these bizarre circumstances.
The memory, however, will never fade, as Saric walks by the house on her way to school each day.