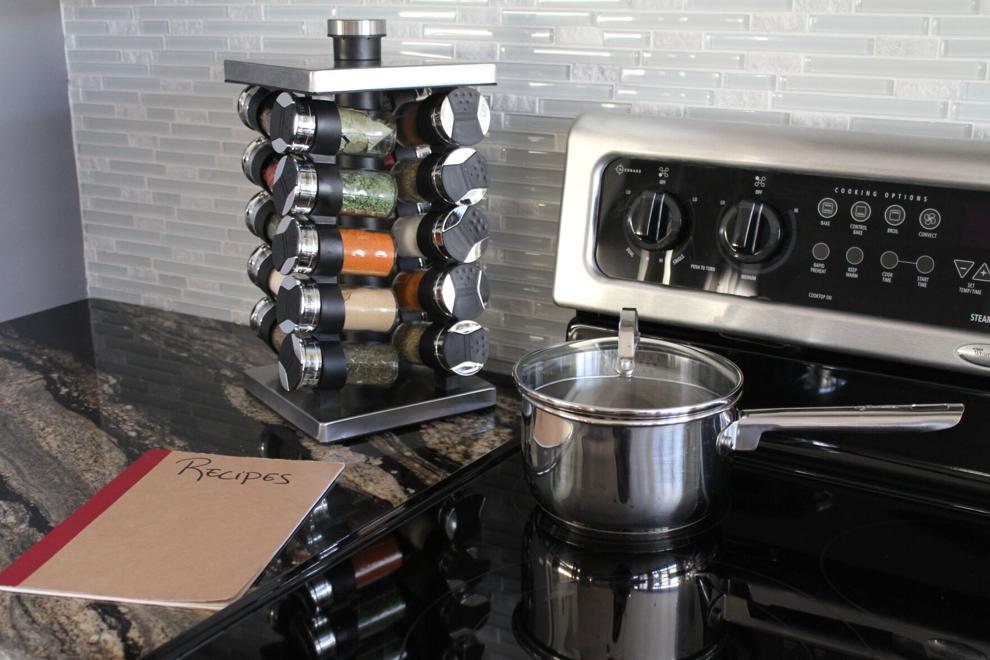 When it comes to university living, there are a few bland foods that seem to define student existence. Instant ramen noodles, grilled cheese, canned soup and plain pasta all come to mind when thinking about student life, but these foods don't have to be boring to stay cheap.
Adding a few simple ingredients will enhance your flavour experience even with the most simple foods.
We'll start with an updated version of ramen that takes almost no extra time to make and can help clear out your fridge. Then, try out a grilled cheese reminiscent of childhood, elevated with a few simple adjustments. Finally, we'll combine canned soup and pasta for a creamy and filling dinner. 
Almost Instant Ramen
Ingredients
Instant ramen package of choice
1 egg 
Leftover veggies of choice (recommended: peppers, broccoli, mushrooms)
Leftover protein of choice (recommended: tofu or same protein as ramen flavour)
1 tablespoon sriracha
1 tablespoon ramen flavour packet
Chili flakes, for garnish
1 green onion, for garnish
Instructions
Make ramen noodles as instructed on the packet. Do not add the flavour packet.

Mix one tablespoon sriracha, one tablespoon of the ramen flavour packet and a dash of ramen water in a separate container. Add to ramen noodles approximately five minutes before the ramen is finished cooking and stir gently.

Two minutes before ramen noodles have finished cooking, crack an egg into the pot for an egg drop soup effect. Pro-tip: a vegan egg will also work here.

Reheat your leftover veggies and protein. 

Transfer your ramen into a serving bowl, add your protein and veggies on top. 

Garnish with chili flakes and green onion to taste. 
Upgraded Grilled Cheese
Ingredients
2 slices of bread
2 slices of pre-sliced cheese of choice — American cheese not recommended
¼ cup shredded mozzarella cheese
1 tablespoon butter
1 tablespoon mayonnaise
¼ teaspoon garlic powder
2 slices apple, pear or smoked bacon (optional)
Instructions
In a small bowl, mix together butter, mayonnaise and garlic powder until they form a smooth paste. Pro-tip: for a little extra flavour, try adding one teaspoon of parsley.

Spread mixture evenly across two slices of bread on one side. Pro-tip: save any extra for next time or add on an extra layer.

Place a medium frying pan on the stovetop at medium heat. Wait approximately one minute for the pan to heat up, then place bread buttered-side down on the frying pan. 

Place one slice of cheese on each slice of bread, then one slice of apple, pear or bacon on top. Pro-tip: for extra flavour, try using slices of old or smoked cheddar.

Spread half of the mozzarella cheese on top of each slice of bread.

Wait until cheese starts to melt, then flip one slice of bread on top of the other. 

Allow each side to brown, flipping after the cheese melts.

Cut in half and enjoy!
Pro-tip: you can also make this recipe in a panini press or waffle iron — it will cook more evenly in a press or iron than stovetop. 
Creamy Mushroom Pasta
Ingredients
½ box of spaghetti
1 can condensed mushroom soup, low sodium preferred
3 cups fresh mushrooms
¼ cup milk
¼ cup dried parsley
¼ cup mozzarella cheese
2 tablespoons butter or margarine
½ teaspoon garlic powder
Instructions
Cook pasta according to package directions.

Melt butter in a separate pan over medium heat on stovetop.

In the butter pan, add garlic powder and mushrooms. Cook for five minutes, stirring occasionally.

In the same pan, add soup and milk and stir.

Bring to a boil, then reduce heat and add in parsley.

Drain spaghetti and add to mushroom soup mixture.

Add mozzarella cheese, stir and enjoy!
Pro-tip: add a protein of your choice on top seasoned with garlic, butter and parsley for a little extra substance.
Instead of making your student food by the book, try these easy recipe hacks to up the game of your favourite meals without breaking the bank.
---
This article is part of our annual Housing Issue, read the full issue online.