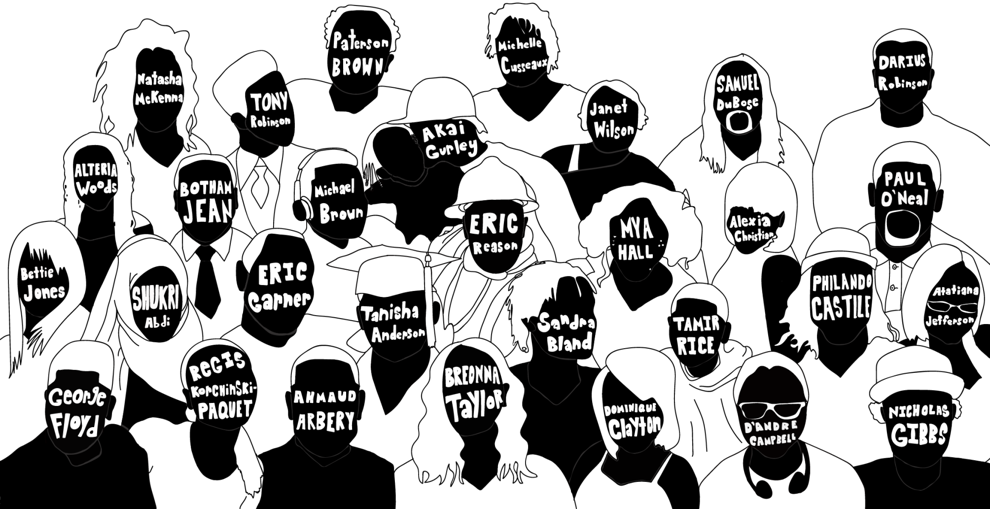 The first phone number that I ever learned was 911. 
My mother always told me that if I was ever in danger I could call 911 and someone would come to my rescue.
If I was hurt, I could call and an ambulance would rush to my aid.
If there was a fire, I could call and a team of firefighters would come and battle the flames. 
If I was ever in danger, I could call and brave policemen would come save the day. 
Now, for the good majority of my childhood I believed this to be true, as would any other child. And for the most part, it is. However, there was one more lesson about 911 that I wasn't prepared for, that sometimes, 911 would be the call that would put me in danger rather than get me out of it. 
That depending on who you are, where you are and what you look like would be the deciding factor on whether 911 could help you or could hurt you. 
And if you have no idea what I'm talking about, then you know what side you're on. 
Because on one side, you get everything you expect out of police officers. 
You get immediate responses. You get to trust them, and above all you don't have to fear them. Whereas on the other side, you get delayed responses, malpractice and sometimes death. 
And the disparity doesn't lie within a few bad apples. No. And if we're using that metaphor to defend police brutality then it's not just a few bad apples. 
It's the tree that they grow on. A tree that's rooted with racism and a quality of oppression, discrimination, injustice, slavery, stereotypes, prejudice — shall I keep going?
So we can blame the officers as much as we want.
We can shout for their arrest and demand justice but that doesn't change the fact that there will always be another one. 
And for that to change, we need to dismantle the very system that allows it to perpetuate over and over and over again.
Because until a drastic change occurs at the very core of our society then we're just fighting the same vicious circle. It's the same situation, different hashtag. 
And this is not just my opinion, this is not me trying to start a revolution, this is merely sending a message to those that run this society. And to them, I have one thing and one thing to say: do better.
This is a transcription of Sunday Ajak's spoken word poem.
---
This article is part of the Black History Month issue, in collaboration with the Western Black Students' Association and Interrobang, Fanshawe College's student newspaper. Read the full issue online now and find it on stands Monday.