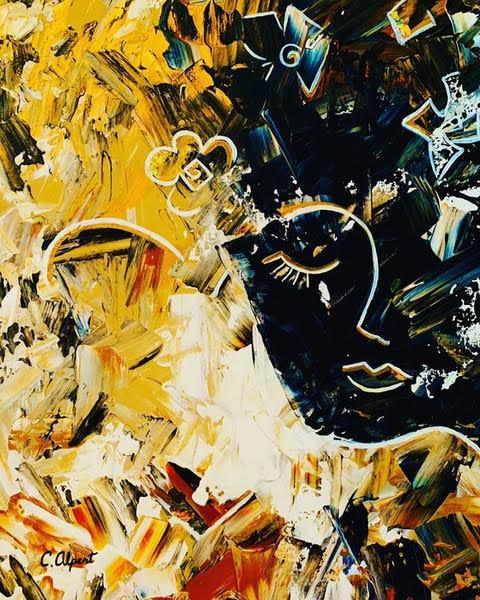 My delicacy is one without a fortress,
Exposed to sorrow and weariness,
Fragile enough to fracture,
Tough enough not to shatter.
My delicacy is one that is ductile,
Contoured to bear the weight of my ache,
Engulfing my pain,
To shelter my heart, in vain.
I am not granted the privilege to be soft, Nor
can I afford to be a damsel in distress,
Because Blackness is not awarded daintiness.
Blackness erodes my vulnerability, Giving me
this fallacy of being invincible, As if I were
not birthed with the same skin, That bruises
and bleeds,
And the same heart that breaks.
My niche is to play heroine,
To come to everyone's rescuing,
To be everyone's saviour,
To be my knight in shining armour.
Blackness corrupts my femininity,
Escaping with my innocence and purity,
For that is reserved only,
For the fair, white and lovely.
My esse is disposable,
For as a Black woman,
As I exist, chiefly, to be of service to others.
My misery is minute,
For I am humanity's sacrificial lamb,
And that is my virtue.
Yet I find solace in my solitude,
For I can disintegrate,
And find bliss in my melancholia.
And envision a utopia,
When I release myself from,
The demands of a dauntless demoiselle,
And metamorphosize into,
My rawest, truest, self.
And feel every ounce of my woes,
Then mold my unraveled soul,
And reappear whole.
---
This article is part of the Black History Month issue, in collaboration with the Western Black Students' Association and Interrobang, Fanshawe College's student newspaper. Read the full issue online now and on stands Monday.