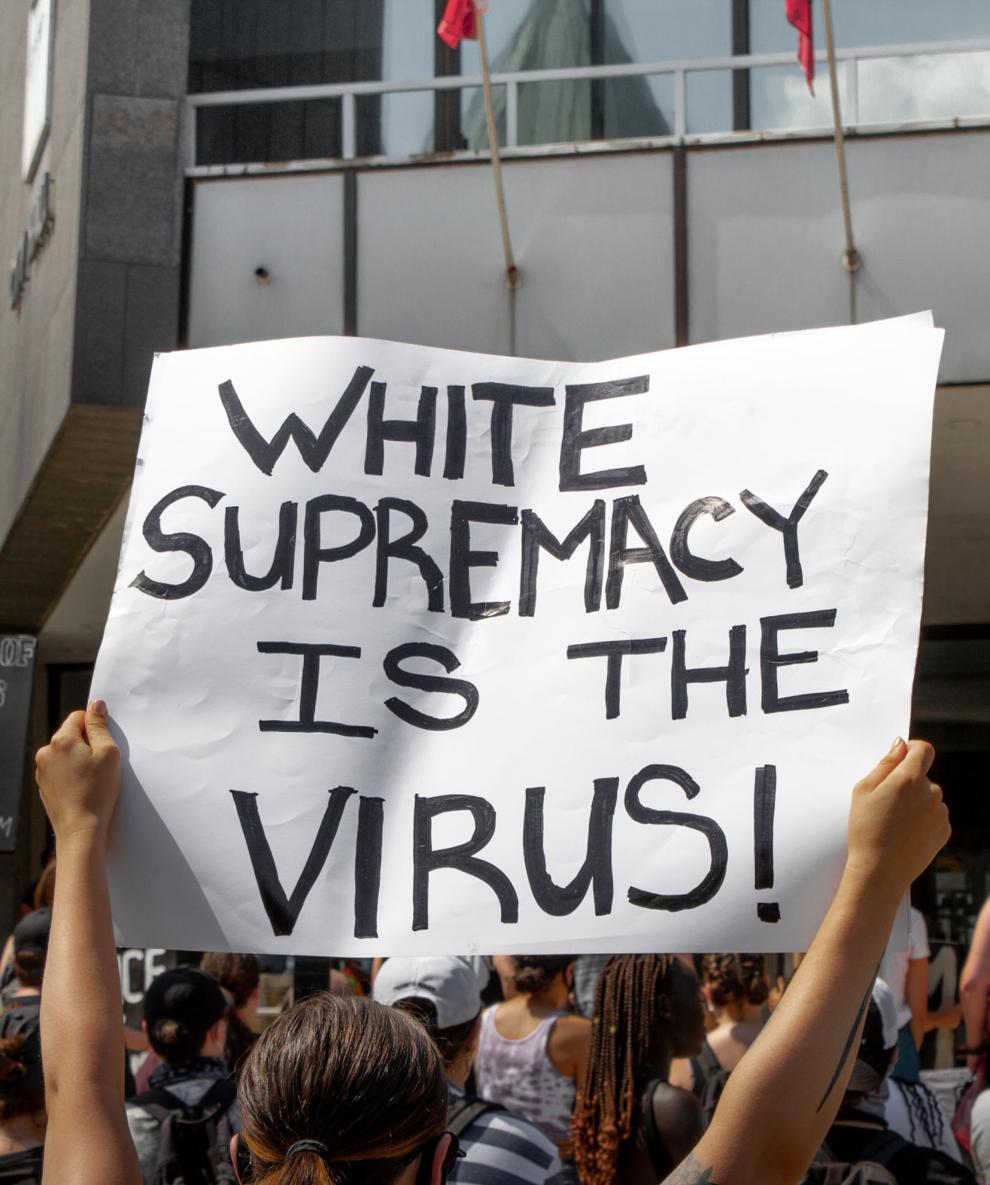 There's a lot of things that I do not know. 
I don't know what happens after death. I don't know the meaning of life but, if there's one thing that I can tell you for certain is how the rest of your life will play out.
What if I told you that I know exactly what your future holds? 
Now, unfortunately, this all depends on how you look. So, if you're white, congratulations, you got the easy one. Your future looks bright, your path is laid out for you and any and all problems that you may potentially have will be solved by society.
You're going to have the best schools, the best house, the best jobs and to top it all off, you're going to deserve it, because you are white. So pat yourself on the back, your genetics are awesome. 
However, if you're Black, you're not so lucky. 
See, the first couple of years in your life you're going to hear things, see things and feel things that you may not understand. But don't be afraid, because it all makes sense with time.
One day you're going to wake up and realize that you're Black. And no, I just don't mean the colour of your skin. You're Black socially, you're Black economically and above all you're Black systematically. 
And what this means is that because you are Black, you will be given a certain set of rules that you're expected to follow. Rules like, "stop fighting!" when you're not or "put your hands behind your back!" with a gun pointed to your head. 
But, and this is very important, you are going to have to take it. At least, that's what they expect.
You will be stereotyped, you will be brutalized and sometimes you will be killed. 
And that's just the half of it. Because no matter how many times you scream "Black Lives Matter!" to them it won't. No matter how many times you yell "I can't breathe!" to them you're still a threat.
Now, I'm sure by now you're asking yourself "why?" And to tell you the truth, I have no idea.
See, I don't know why they hate us so much. Believe me, I wish I could tell you. I wish I could explain the disparity between why we are killed for things that they simply walk away from.
I wish I could tell you all of these things but, as I said in the beginning of this video, there's a lot of things that I do not know.
But contradictory to that same opening sentence, your future does not have to go like this. You can fight it. We can fight it. But that doesn't mean it's going to be easy, because every time we scream "Black Lives Matter!" they will counter with "all lives matter." And that's great. I'm not saying they don't, all I'm saying is that at the moment, Black lives are the ones in danger.
So, if you're Black like me, embrace who you are. But do not, under any circumstances, accept the cards that you are given. 
And if you wish to change the very fabric of society, please do not think for a second that this is over with just one arrest — "job's not finished."
And if you're white, and for some reason you can't seem to agree with anything said in this entire video, please take this with full offence. 
You love to see it. 
This is a transcription of Sunday Ajak's spoken word poem.
---
This article is part of the Black History Month issue, in collaboration with the Western Black Students' Association and Interrobang, Fanshawe College's student newspaper. Read the full issue online now and on stands Monday.