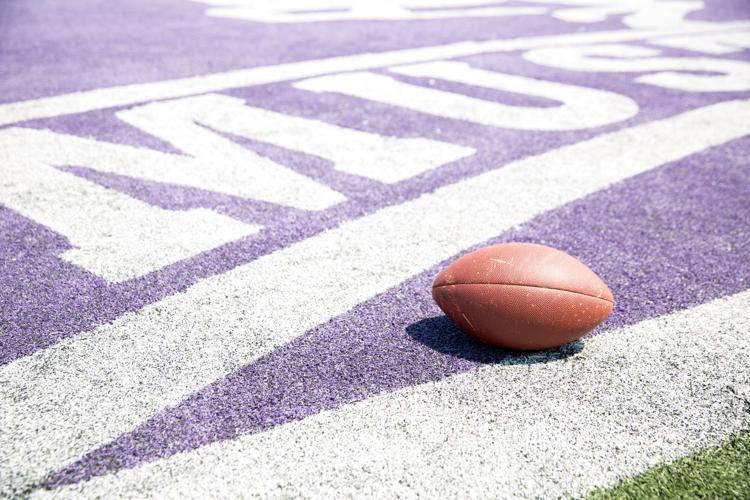 Looking to get involved with your residence in a fun and active way? Try the residence flag football league.
Western University residences participate in both men's and women's flag football leagues every year. Each team provides a great opportunity to meet new people and make memories in a competitive environment.
"I would 100 per cent recommend it," said Adamo Quarin, former Saugeen-Maitland Hall linebacker. "I think [flag football] was one of my favourite things that I did in first year."
Both leagues require seven players per side, playing on a full-sized Canadian football field. The offensive side of the ball is filled with skill position players, with the exception of a centre to snap the ball to the quarterback. The defensive side of the ball is similar, with linebackers, defensive backs and a nose tackle. The nose tackle is tasked with counting "steamboats" and covering short, underneath routes. 
The time commitment isn't too much to handle either. Each team usually holds practices once a week. The practices, often falling on the weekends, can be some of the best opportunities to get to know your teammates.
"I think it was one of the best decisions I made in first year," said Bronwyn Newell, former quarterback and coach of the Med-Syd men's and women's teams. "Some of my best memories from first year are playing in tournaments or practices."
The women's season takes place during the first semester, and the men play in the second semester. Most teams will play a few exhibition games before a final championship tournament at the end of the season. Each member of the final team standing in both round-robin tournaments will be awarded an esteemed purple shirt.
The Purple Shirt is a ceremonial honour among non-varsity students at Western. While it may not look like much, the Purple Shirt identifies the people's champions on campus.
"At first, it wasn't that important at the beginning of the year. But, now, I really, really want a purple shirt," Quarin explained.
It's also important to note that football experience is not a prerequisite. Most players are simply out there to have fun and compete.
"Honestly none," Newell explains about the experience needed to play in the league. "All the coaches teach the basics at the start. Everyone is encouraged to play regardless of skill level, which makes for a good experience."
So join a league and you just might be able to brag about winning a football championship in your first year of university.