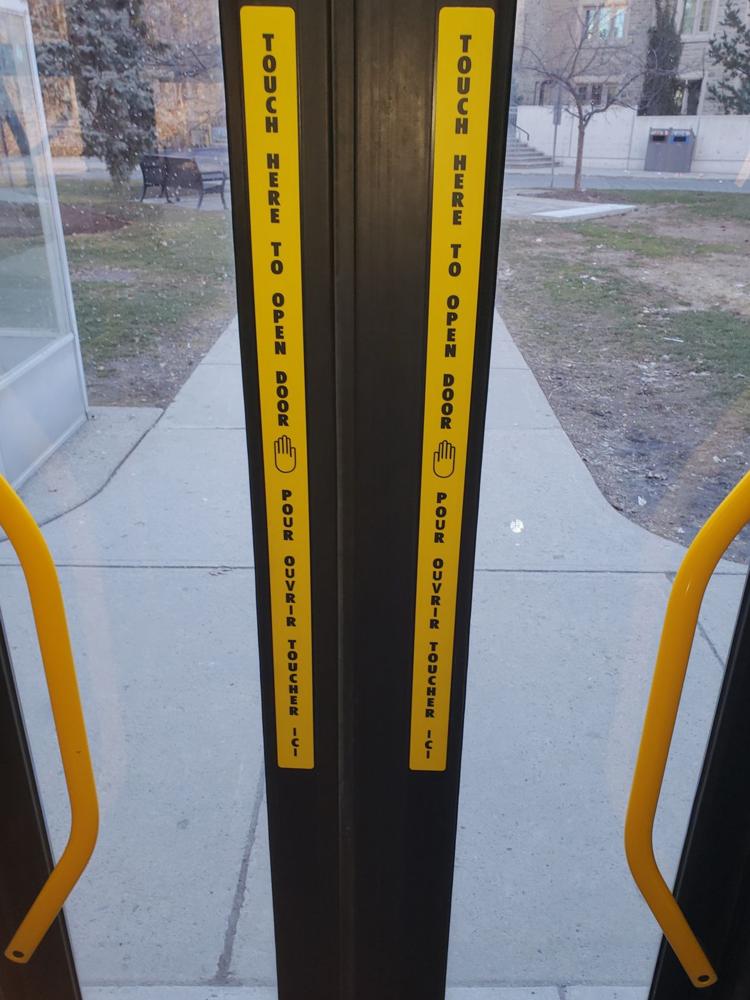 A first-year Western student is losing an ongoing battle with a London Transit Commission bus's back door.
The Route 13 bus, full of the student's Western University peers, is stopped directly in front of Delaware Hall.
Passengers are becoming aware of the student's situation.
The student initially grabbed the yellow bar attached to the right of the door before grabbing the yellow bar attached to the left of the door. They tried both at the same time, but to no avail.
When the student boarded the bus, an upper-year passenger toward the back of the bus was heard commenting that they were "decent for a first-year," but they've since retracted that statement.
One passenger waiting to get off, standing three people behind the student, was overheard saying, "I remember my first time taking the bus."
The student is notably anxious. With their attempts to make eye contact with the bus driver now futile, they've dropped their left shoulder in hopes that the person behind them takes the lead. This person has not taken the lead.
"I had a car back home and never took the bus," said the student, laughing. No one else laughed.
The friend they boarded the bus with has joined the side of the unsettled onlookers, sharing gossip that this isn't the first time they've struggled with basic functionality.
With the situation growing pathetic, the student is now leaning against the door with their whole body. They're whimpering. Their mouth is against the glass. They're making out with public transit.
People are starting to move away from the upper-level seats closest to the door. A child is cowering near the front of the bus and a father is covering their baby's eyes.
We can hope for a sensible completion to this horrible, unnecessary saga, but how this story ends is anyone's guess.