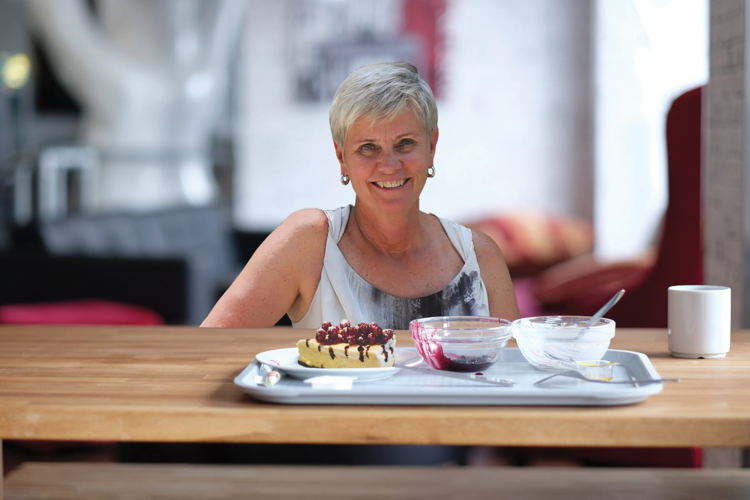 Negotiations between Western University's teaching assistants union and the administration were jettisoned after Provost Janice M. Deakin sent a mass email to graduate assistants advising them to eat cake. 
The email, sent out at 3:42 a.m., was a departure from the provost's usual serious communications. Three sources close to the provost said the email was not vetted by "her team" — a group of publicists, who compose all the provost's emails and tweets, and her niece, who opens Gmail for her.
The unfiltered email is a view into the luxurious life the provost has led since she began making hundreds of thousands of dollars a year.
"Once my pigeon delivered the latest demands, I told myself, 'this is the last straw!' " the email begins. "Three times in the last month, the help have caught TAs sleeping in my northwest and southeast tennis courts. They brought them in, and they said they couldn't even afford bread, so I called in the chef and said 'Let them eat cake!' "
The email contains several other suggestions for how TAs could lift their spirits, including hunting boar, croquet and yacht racing.
Though the provost issued an apology a few hours later, Western's TA union, Public Service Alliance of Canada Local 610, said they see little hope for future bargaining.
"I know the student body may be surprised, but I'm not," said a spokesperson. "Deakin wore a mask and gloves for our meetings once she knew we'd be meeting in person. Frankly, I'm worried for the school now that she doesn't need her niece to open her email."
The email is the latest in a long series of gaffes that have troubled union-administration bargaining. Many suspected that a strike was inevitable last week after the Provost told Western's Senate that bananas were "at least" $6 — even more lost hope on Friday when HerCampus secretly filmed the Provost asking for foie gras at The Wave.
In her apology, the provost promised to spend more time connecting with graduate assistants and offered to open up her tennis courts to homeless post-docs two nights a week.