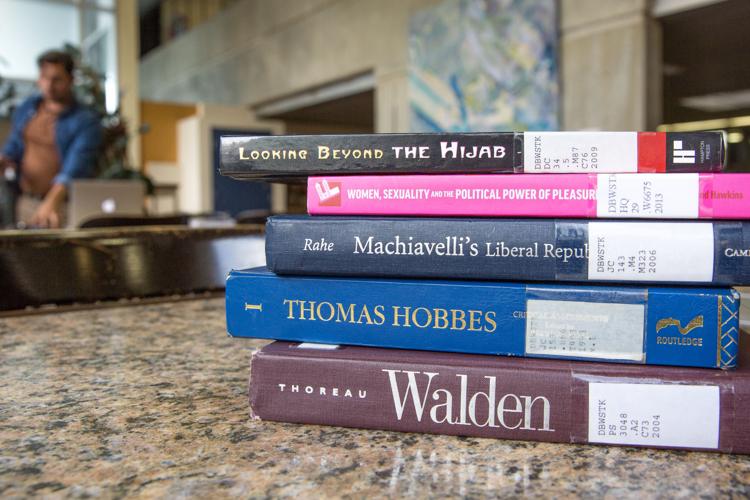 Well hello there. And congratulations. You've made it to Western, this shining beacon of higher education on the picturesque banks of the River Thames. Justin Trudeau called us the Harvard of Canada. Playboy dubbed us North America's fourth-best party school in 2011. I'm assuming administration is equally proud of both distinctions.
Some of Canada's best and brightest have walked through these hallowed halls, among them television stars and astronauts and titans of industry. Some of you will become the next great alums of Western. Others, like me, will not.
You'll learn the ins and outs of Richmond Row, that hedonistic murderers' row of clubs and bars that your predecessors broke in for you. You'll learn that finding a study spot in Weldon is like finding Larry Bird in a Lakers jersey and that if you are indeed AEO, none of us actually care.
You'll learn that many of your preconceived notions about the world will be challenged. I arrived here a conservative and a Christian from a small town in Southwestern Ontario. And while I still take the Bible as gospel and Friedrich Hayek's The Road to Serfdom as something close, I learned that the people who are opposite of me in every conceivable way are not that bad after all.
Your mind will be opened and your world will be expanded. You'll meet people from backgrounds entirely different than yours — rich kids from Vancouver who love Starbucks and do yoga and working class kids from Windsor whose parents worked tirelessly to get them to college.
You'll meet liberals and conservatives, theists and atheists, Leafs fans and Habs fans. Maybe you won't like all of them. But you'll become better for meeting them. And the world will be a far better place when we overcome the divisiveness that permeates every corner of our society.
It's easy to get caught in an echo chamber where everyone else thinks like you do. In many ways, it's human nature. But that's also a dangerous way to go through life. Befriend people you disagree with. Maybe, just maybe, you'll realize that their opinions come from good faith, not from a radical desire to "ruin" the world.
So explore the unfamiliar and reflect on your beliefs. The world is a complicated place full of complicated people. If you are curious and bold in your thinking in university, your beliefs will change and grow throughout your time here. Although this thought may be disconcerting, the uncomfortable process of intellectual growth and development is exactly what this place is designed for.
Agree and disagree, debate and discuss, read and talk and tackle your years at Western with unbridled curiosity. Take a deep breath and throw yourselves out there. And enjoy your time here.
It'll be over in the blink of your mind's eye.