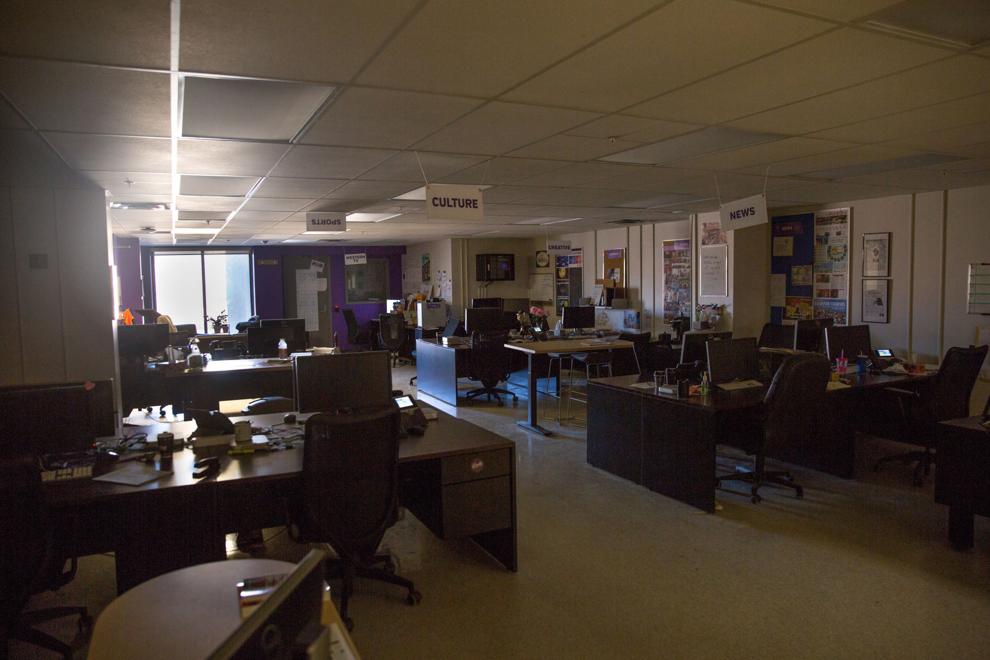 Here at the Gazette, we are ready to face the facts: there's no point in having a student paper anymore.
With impending Ontario Student Assistance Plan cuts and threats to university funding, it is crucial that students remain uninformed so that the administration and the University Students' Council can act quickly and without backlash.
The administration has shown nothing but impeccable judgement over the past few months — as their actions during February's ice storm clearly demonstrated. Shutting down campus at noon was a perfect solution, ensuring students did not miss out on their valuable morning lectures, while simultaneously providing the university with all the necessary good-PR.
Similarly, the USC has proved itself more than capable of reaching students, as shown by the huge success of Purple Fest, which drew students from across the province and off Broughdale in droves to jam out to Lil Uzi Vert. Assuming they can do 5-6 more of these each year, students will remain entertained.
Of course, students absolutely determined to stay up-to-date would not be left in the lurch. For the handful of old souls who prefer their news in print form, fear not — The London Free Press is an esteemed local publication well-known for its extensive coverage of Western University. While the /r/uwo Reddit thread is well known for its intelligent discussions of the latest news, often tastefully presented in meme format. And of course, for those craving year-round Purple Fest coverage, Danny Chang's infamous Instagram feed will have you covered.
The fact is, with opt-out ancillary fees taken into consideration, the USC could be putting next year's budget of an estimated $12 to much better use than the current one. Rather than funding an establishment that amplifies the student voice, the USC could focus their funds towards what's really important: addressing the demand for more fresh-salad vending machines in the UCC and actually getting Chance the Rapper on stage for Purple Fest. Next to these necessities, the student paper falls rather short.
The Gazette is designed to tell Western's collective story and provide professional publishing opportunities to every undergraduate student. However, the editorial board has determined that students have a higher chance of convincing science academic counselling to grant them academic accommodation than finding a media job after graduation. In light of this, we have decided it's probably best to cut our losses and turn our attention to pursuing philosophy degrees, which will undoubtedly lead to more stable employment opportunities.
Western students have been promised Canada's best university experience, and given that ignorance is bliss, student papers may have to be sacrificed to maintain that promise — even the ones that have been around since 1906.