When Wyatt Prout opened the shower curtain, he saw feces half-stomped down the drain. He knew who did it.
By now, they had a reputation. There was no mistaking the stain and the smell. Residents had coined them a nickname, taken from Delaware Hall's nickname, "Deli." They were the "Deli Defecator."
In Delaware's 1 East floor last year — where the second-year nursing student lived — stool was found frequently in showers, on walls and in garbage cans. Incidents occurred almost weekly from September to December of 2018.
Despite complaints to Housing and Ancillary Services, residents of 1E claim that Housing did little to help. And though residents say everyone knew who the Defecator was, Delaware's residence manager originally said Western would charge the whole floor with clean-up fees.
Housing declined to comment on this story.
Delaware floors have three shared bathrooms each. Though the floors are co-ed, there is one female, one male and one gender-neutral bathroom. 
"I walked in one time to the gender neutral bathroom and I just smelled the raunchiest thing," Prout said.
He did not see anyone in the stalls, but there was someone in the shower.
"I saw him peeking through the curtain and right when we made eye contact he shut it real quick," Prout said. After the man left, Prout inspected, and found more stool in the shower the man had been using.
"You could see how he tried to push it through the drain but it was obviously still there," Prout said.
Prout, in just one of several incidents, then found human stool in the garbage, smeared on the wall around the garbage, and on the floor of the shower.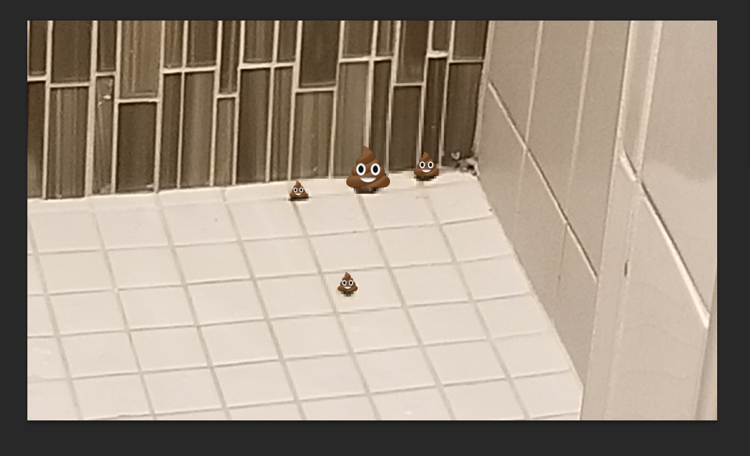 Residences are maintained by cleaning staff. Prout said that though staff attempted to clean the bathrooms, trace amounts of feces and staining remained throughout the entire year.
"You could see in between the tiles, where it was supposed to be white — you could see how it was discoloured and still brown," Prout said.
1E looks for help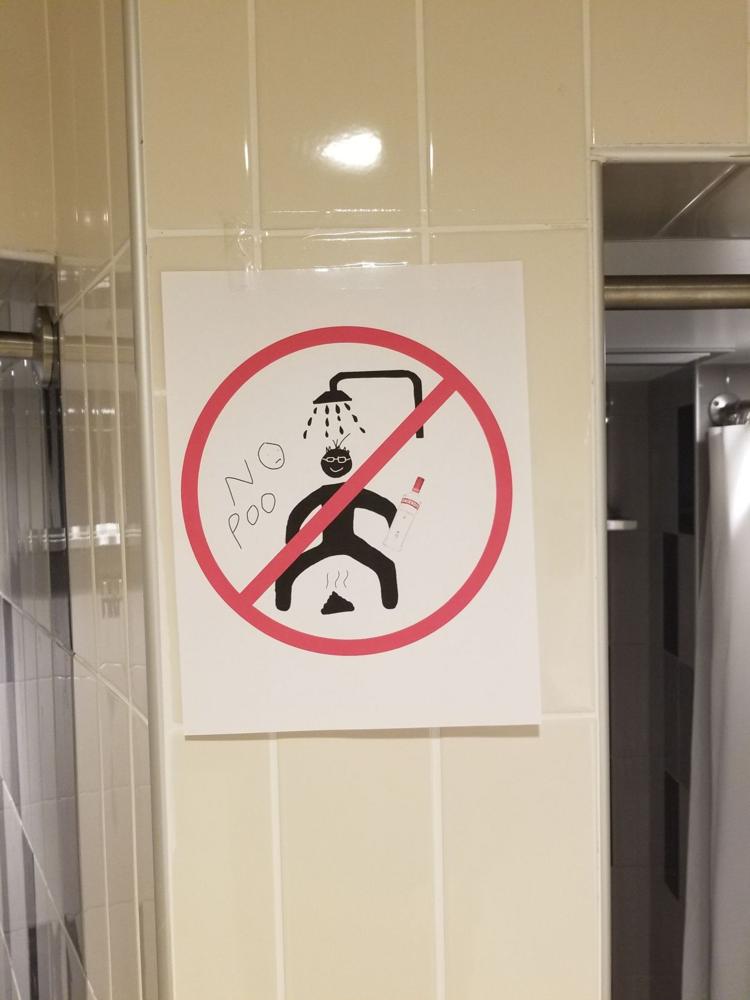 While in their rooms, 1E residents would hear exclamations of "it happened again" down the hall when a floormate discovered another deposit. In a desperate effort, they made signs with bathroom instructions.
The floor banded together to prevent any more damage. 1E's soph, Gazette video editor Liam J. Afonso, helped them organize and collect evidence to send to Housing.
1E floormates often described taking a shower as a sort of Russian Roulette — no one knew what they would find behind the curtain. They discussed their options at length, and decided ultimately to appeal to Housing.
Though they contacted Housing several times for help, 1E residents said they were disappointed with the results.
Mark Mariner, the manager of Delaware, sent out an email Nov. 20 demanding that whoever was creating the mess must stop immediately.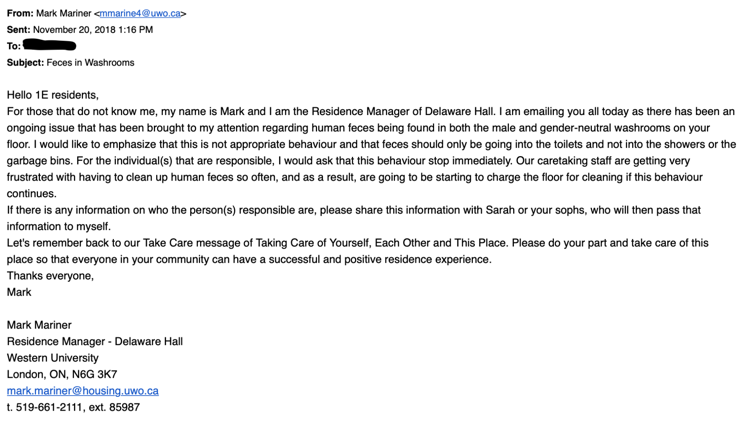 "There has been an ongoing issue that has been brought to my attention regarding human feces," he wrote. "Feces should only be going into the toilets, not into the showers or the garbage bins."
Mariner also said the whole floor would be charged for extra cleanup. Per Housing policy, any cleaning required in shared areas is the responsibility of the floor if the person responsible is not found.
The email finishes with Mariner's request to have the Defecator identified.
Prout did so, after witnessing the culprit himself. Another 1E resident, Azza Osman, a second-year nursing student, described the floor's further efforts to persuade Housing.
"Our floor wrote a well-articulated letter to the resident manager expressing our concerns and our speculations of who might be behind this issue," Osman said. "In return, we were disappointed with the lack of action that was given towards this situation."
Prout and Osman both said it felt unfair that Housing did little to stop the situation from recurring, and then told the floor to pay for someone else defecating in their shower.
Though the Defecator's identity was certain to floor members, and was given to Housing, it is unclear whether Housing charged him.
Alwin Ly, second-year science student, said they heard from their Residence Advisor later in the year that they would not be liable for any cleanup fees.
And, on March 26, Mariner sent an email to the residents acknowledging the challenges that the floor faced and thanked them for their patience.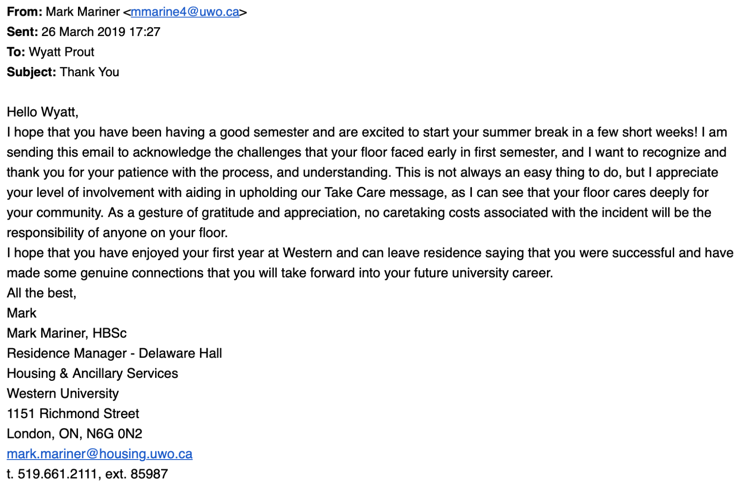 "As a gesture of gratitude and appreciation, no caretaking costs associated with the incident will be the responsibility of anyone on your floor," he said.
Damages for the floor totalled at $150. The amount was for a broken light and the RA told Ly they were not charged for any other maintenance fees.
Prout was disappointed in Housing's response to their concerns. He said he wanted more compensation, as he thought Housing did too little to help.
"For compensation for dealing with this the whole year, they waved off a fine that we weren't charged," he said. "I was scared to go to the washrooms.... It was just gross, it ruined going to the bathroom in peace."