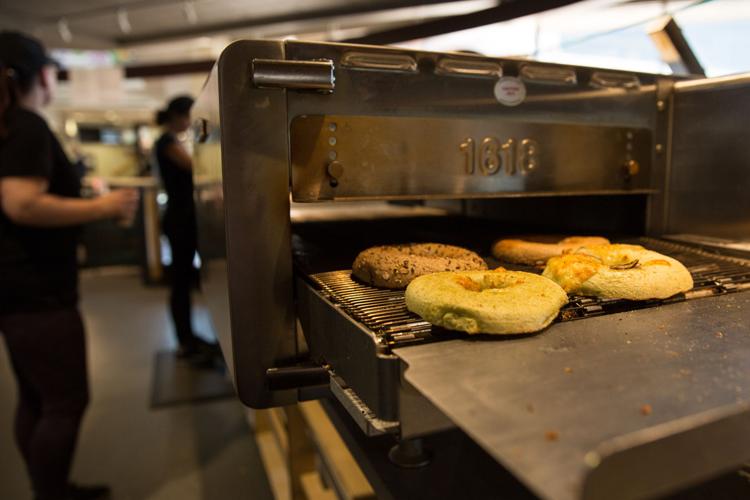 First year is going to be a hurricane of new and often overwhelming experiences. To help you out, here's a list of tips and tricks that all first years should know.
Coffee: The Stimulant Least Likely to Get You Arrested
Like it or not, you're most likely going to develop a strong appreciation for, if not dependence on, caffeine during your days as a frosh. At the very least, there are going to be times when you need that extra boost to make it through an all-nighter. Enter coffee.
For the best-tasting coffee, try Fire Roasted Coffee, located in the Natural Sciences Centre's Nucleus café. Keep in mind that this is no third-wave coffee shop, but at least their brew doesn't taste like the grime from the inside of a skate.
Starbucks is another, albeit more expensive, alternative if you're looking for a quality cup. Just one warning for your Starbucks-craving self: since it's located in the University Community Centre atrium, the line is almost always unbearably long.
Sometimes, though, you just need a quick wake-up before that 8 a.m. lecture. That's where the Tim Horton's Express in the UCC saves the day. You'll be on your way within minutes, and you'll still feel satisfied. It's by far the fastest way to get coffee.
Studying: Sadly, What You Came Here For
No matter how long you put it off, you're going to have to study. After all, that's what you're here for, right? Here's a quick summary of some great places to crack open the laptop.
The Taylor Library, located in the Natural Sciences Centre, is seriously underrated. The bright, airy atmosphere makes it comfortable to study in for extended periods of time. It can be noisy, but a half-decent pair of headphones should allow you to keep your concentration.
The Law Library, in the Faculty of Law Building, is a great alternative to the Taylor Library. The old architecture has an impressive, cinematic look to it, which makes it the perfect place to get in the academic mood. It's also quieter and more secluded than Taylor, so binge-studying here is perfect.
D.B. Weldon, the menacing-looking concrete block in the heart of main campus, can be a good time; however, it's often hard to shake the feeling that you're in a 1980s spy thriller. Be prepared to walk for years to find a decent seat. You might even graduate before you find one. Here's a tip: the Maps and Data Centre o  the ground floor is awesome.
Food: Great For Stress and Nutrition
You're going to hear it a lot: The Spoke is delicious. Try the bagels, but don't forget about the chicken fingers and quesadillas for sale in the back.
Barakat, located beside Perth Hall on Western Road, is a blessing. They deliver via Uber Eats nearly all hours of the night, and their food tastes like getting into The Ceeps on a cold December night before frostbite sets in: amazing.
Random Tips
To get the most out of your first year, you absolutely need to get involved in extracurricular activities. Whether that means participating in your residence council, joining a club or two, or contributing at the Gazette, getting involved will improve your first year by roughly 3000 per cent. Look out for Clubs Week, held in the UCC. It's the easiest way to explore the clubs that Western has to offer.
Check out and see what it has to offer. There's more to London than just Richmond Row, Masonville mall and campus. The Covent Garden Market, located downtown, is full of delicious food and will give you a much-needed break from the cafeteria.
Bring a bike. It might seem ridiculous, but having a bike on campus makes getting to those faraway classes so much easier. Plus, when you don't have to rely on the LTC for every trip off campus, life gets less stressful. Just be careful in the Alumni Hall roundabout — it's a warzone.
Buy your books used or from Amazon. They'll be a lot cheaper! Plus, you get six free months of Amazon Prime with your student email address.
Take courses that aren't in your field of study. Expand your knowledge and follow different interests. You never know where it could take you.
Hopefully, with these tips, you'll emerge from first year less worn out than most students. Yes, you're going to be stressed, confused and probably scared — but it's all worth it. Who knows, this may very well be the best year of your life.