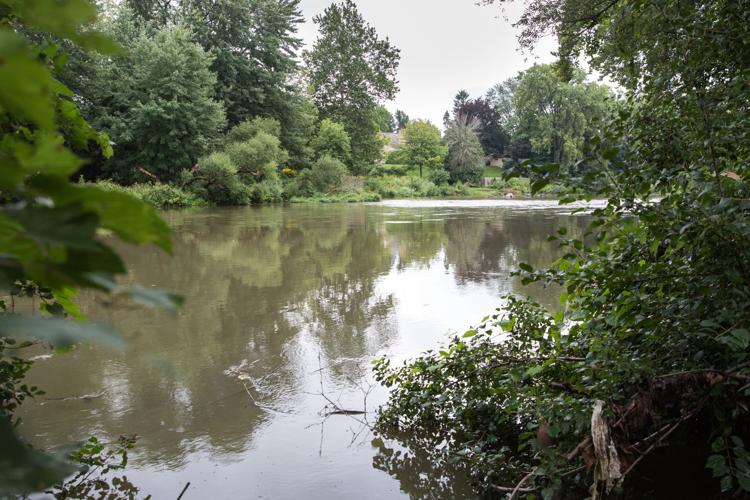 First year is hard: arguably the hardest year of your undergrad career.
It comes with a tremendous change in responsibility and self-sufficiency, and it's a trying time for some people, especially those who have difficulty adjusting or going with the flow. Couple that with the overwhelming deluge of emotions first year floods you with and it's no wonder why so many students feel lost amid the currents of university life.
This blunt opening has a point, and if what I've mentioned has touched on fears you've already had, it's a point you need to hear.
Even if you came to university with friends, your first few nights might be particularly lonely, challenging and emotional. Almost immediately, the contrast between university and high school becomes apparent.
On one hand, you're likely out of the house for the first time, and even if you're at home while attending Western University, you'll find there's still a degree of independence involved: that's tremendously exciting.
On the other hand, you're uprooting your old lifestyle, venturing off to university, perhaps without the friends you conquered high school with: that's difficult and intimidating.
Unfortunately, it's not just the first week you have to get through. As winter creeps closer, you might feel yourself drifting farther and farther from the archetypal year you planned.
By your first round of finals, you may bemoan the fleeting nature of that experience you're after. Maybe you've failed a test, lost touch with friends and family or felt too swamped with school work to attend all those parties.
Everyone has expectations and plans for how their first year — and the rest of their university career — will go, and hindrances, whether academic or social, can seriously damage those plans.
I worried things wouldn't go the way I imagined. Some of those fears became reality, and I convinced myself I was wasting my university career.
If you're like me, no matter what you're worried about, you'll feel the same way if it comes to pass. 
But if that happens, it will be OK. Trust me.
It took too long, but I eventually realized this fear stemmed from skewed perceptions of what university life should be. When reality didn't match my expectations, I felt like I had missed out on some pivotal life experience.
I was so obsessed with chasing the experience everyone told me university should be that I didn't do the things I wanted to do. I felt lost and annoyed at myself, but you mustn't let that happen to you.
If you come to university with glorified ideas of campus life and you feel pressured to maintain that lifestyle because of external forces, you'll be miserable in the long run.
Don't let romanticized tales of frequent all-nighters and ludicrous schedules guide your views on the work ethic necessary to get your degree.
Don't let highly fictionalized media portrayals tell you that binge-drinking is a requirement for getting the most out of your time here.
Don't let anyone tell you how you should spend your time at university. You can't plan your university life around what you think others will want and expect or what sounds the flashiest and most interesting. This is your university career, and you should explore and expand it as you see fit. If you limit yourself to narrow, idolized views of what university should be, you'll find it likely doesn't work for you.
Try out as much as you can, and see where new interests take you, even if you don't feel as "on track" as some of your hyper-focused classmates.
The timeline in our head for how our life should go isn't the rule — it's a suggestion, and it's not appropriate for everyone. Take as long as you need to define yourself and your goals, whether it takes your first year or your whole undergrad career.
Because even if it does, you're still making progress. Don't forget that. No matter what happens, you're still moving forward with your life, learning, growing and challenging yourself.
Admittedly, it's hard to notice. You'll spend so much time focusing on the present — the classes, the socials, the assignments and the chores — that you'll neglect the bigger picture. You'll fail to see how much everything, including you, has changed.
University is a river, and your graduation is somewhere downstream. Don't panic if the current takes you off course. Even if you end up in a branching river, the current will still carry you downstream, and you'll have made more progress than you realize.
As long as you apply yourself, university has an interesting way of working out in the long run. Who knows, maybe you'll like the unknown banks you find.