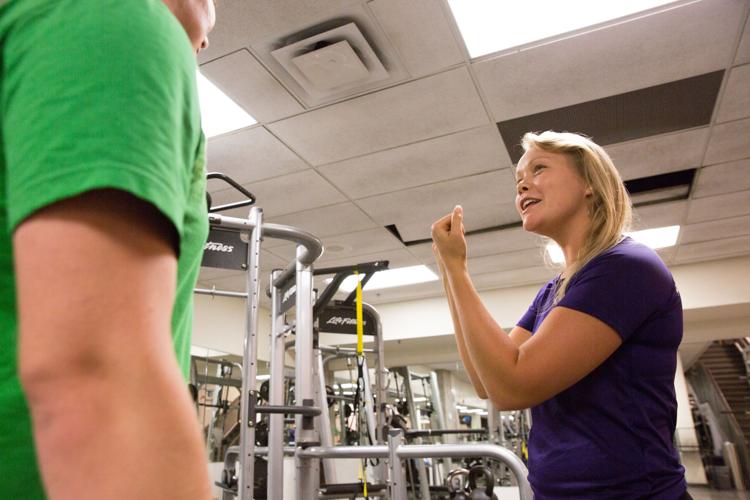 The Western Recreation Centre can be a daunting place for new students. However, a personal trainer can be a good introduction to the wonderful world of daily physical activity. 
Western's personal trainers are qualified to provide professional assistance to improve students' strength, flexibility, endurance, posture, balance, coordination and cardiovascular health. They instruct students on resistance training and cardiovascular principles, providing encouragement and motivation while helping students set and achieve fitness goals.
"Students and members can expect a comprehensive, hands-on experience, leading the client through a personalized fitness program based around their specific goals,"  said Shahriar Sabri, assistant personal training coordinator at the Rec Centre. "These programs will implement linear progression of weight training, cardiovascular training and flexibility that stress and cause physiological adaptation to occur to the body."
The first step toward a personal trainer is a short, 30-minute fitness assessment. This test determines the subject's base levels of fitness, allowing the trainer to plan a specific program and set realistic goals.
Furthermore, at the end of the fitness assessment, the student receives a body composition report, which breaks down body weight into fat and fat-free mass, body water, and skeletal muscle mass.
The program is helpful both for new members trying to increase their commitment to exercising through a more consistent regimen, as well as "plateau" exercisers who are bored with their current fitness programs and are looking for a fresh regimen to take them to a higher level.
Western students can use the Rec Centre for free, gaining access with their ONECard. Additionally, students are eligible for membership deals when booking sessions with a personal trainer. The sessions aren't cheap, though. Members can expect to pay $45 per session.
However, the longer a student can commit, the better the deal becomes. Ultimately, if the member is able to commit upfront to a 12-week program, they'll be charged just $28 per session.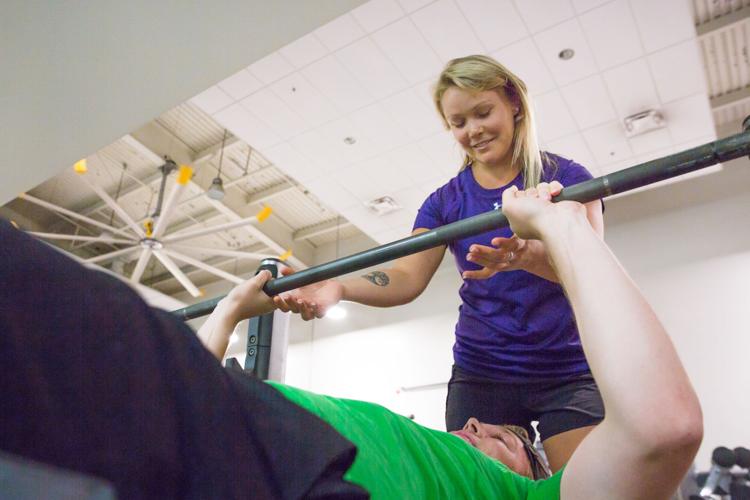 Getting in shape isn't the only benefit fitness provides. In fact, the Anxiety and Depression Association of America notes that exercise can reduce stress and improve concentration.
As first-year Mustangs flock to campus, the personal training program can be beneficial in getting frosh started in the gym.
"We understand that, as first year students, a balanced lifestyle may be difficult to achieve," said Sabri. "We know that exercise and physical activity is the best prescription for stress relief, positive mental health maintenance and maintaining a healthy body, and so our end result is to have the client be able to replace us with their own gained knowledge of training and be their own motivators when walking into the doors of the gym."
Personal training sessions aren't cheap, and they require a fair amount of commitment. However, learning a proper program and good technique could save students much more time and money. Rehabbing from injuries sustained from poor workout design or technique is a lengthy, expensive process.  
And perhaps most importantly, personal trainers can allow students to become comfortable in an otherwise daunting place.
"The gym can be a scary place with a sea of people and loud noises and we understand it can make people very uncomfortable," said Sabri. "However, from these relationships, we hope to instill lifelong confidence in the trainee."