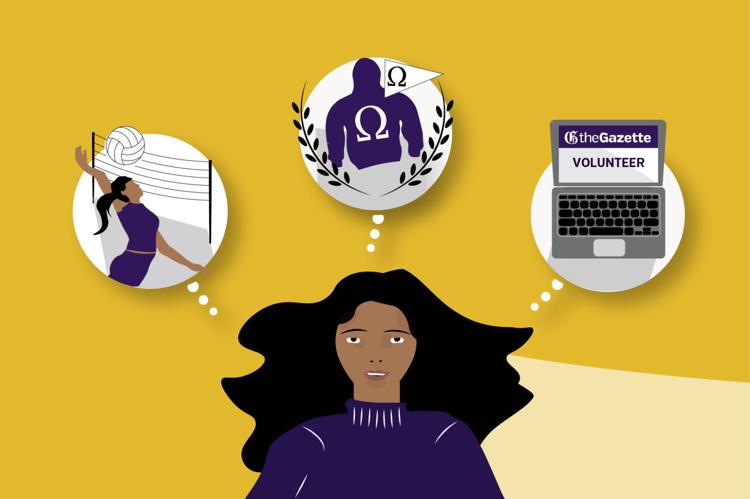 Freshman year is intimidating for many students, but getting involved on campus can make the transition to university life easier. It provides the opportunity to meet new people, build a sense of community, discover your passions and strengths, and start building your resume. Here are a few ways students can get involved at Western University. 
Join a club
With over 200 student clubs at Western, you're certain to find your niche. Options include culture, academics, religion, hobby and sports clubs. During Sept. 17 to 21, the University Students' Council organizes a Clubs Week, where clubs set up booths in the University Community Centre to inform students about their activities. And if you can't find a club you are interested in, you can always start your own!
Volunteer
There are numerous on-campus volunteer opportunities for students who want to give back to the Western community. Students can take part in Western's Volunteer Program, where professional staff provide guidance and mentorship to volunteers within a variety of positions for 3–10 hours per week throughout the year. Among many others, volunteer opportunities are available through Western residences, the McIntosh Gallery, the Western Foot Patrol, Radio Western and the Gazette.
Participate in sports
The Western Mustangs are the pride and joy of our university. Student athletes can join one of 22 varsity sports and 24 varsity clubs. Western also has one of the largest intramural sports programs in Canada, with more than 15,000 students on over 1,200 teams. Not an athlete? The Western Student Recreation Centre offers drop-in recreation and group fitness classes for all fitness levels.
Go Greek
With more than 10 fraternities and five sororities, Western is home to one of Canada's largest Greek communities. Fraternities and sororities prioritize leadership opportunities, community service, philanthropic projects and academic achievement. They also plan various events throughout the year, including formals and socials. These fraternities and sororities provide students with a strong sense of community while building long-lasting friendships. Students can learn more during Greek week in September. Sororities will also hold a recruitment information session on Sept. 19. 
Join the USC
What better way to get involved in student life than to work in student government? Western's USC offers hundreds of volunteer and paid positions for students every year. Areas of involvement include executives, associates, coordinators, interns, creators and hype team members. You can find out more about each of these positions on USC Day on Sept. 11 in the UCC.
Sign up for a mentor
First-year students can request an upper-year Peer Mentor through the Leadership and Academic Mentorship Program. LAMP mentors are responsible for creating a rich academic experience for mentees by updating them on campus events and sharing valuable resources through weekly communications. They provide a support network for students through academic, social and personal development. The Student Athlete Academic Mentorship Program provides similar services to new student athletes at Western. Students can now sign up for mentors online at the Student Success Centre website.