"Do as the locals do" isn't just a mantra for five-star European vacations. When in London, do as the Londoners do and support local businesses downtown!
Brown & Dickson Booksellers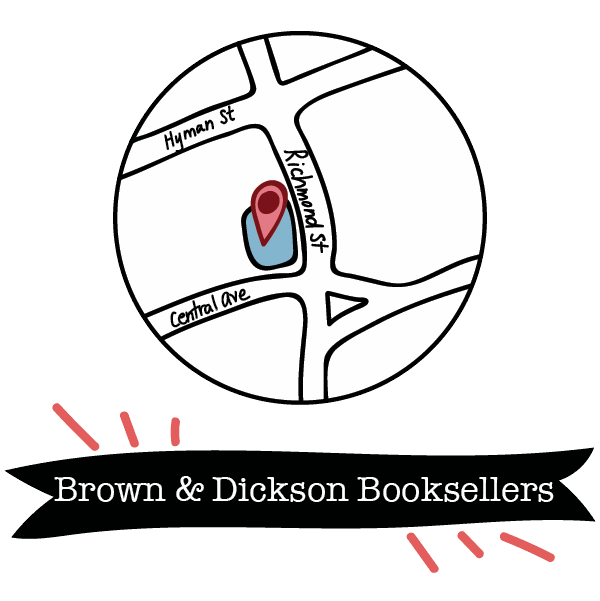 If you love the smell of old books, this is the place for you. This cute family-run bookshop has been located in the middle of Richmond Row for two years. The shop features used and rare books from an incredible range of authors, with new additions daily. As a spooky new development for the shop, they'll be hosting a tarot card reader every Friday. Book an appointment in advance by contacting them on social media (@brownanddickson) or drop in to have your cards read and pick up some exciting new reads all in one stop.
Grow & Bloom Co.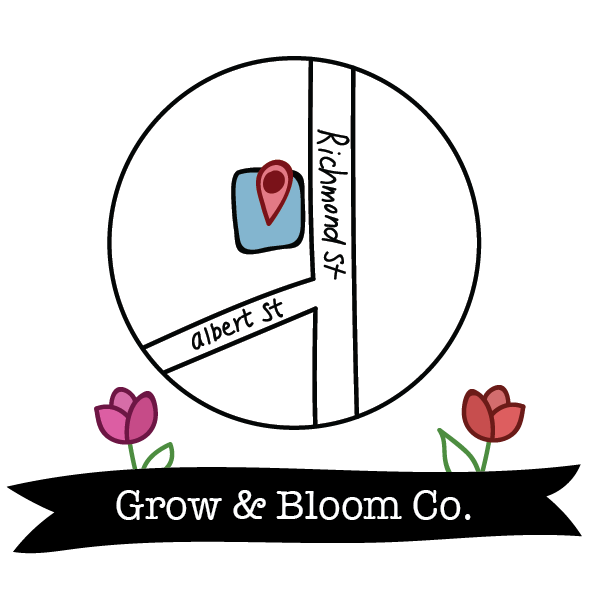 Directly across from Victoria Park, this plant store's wall of succulents and exposed brick make it a hip destination for students and locals alike. Be sure to stop in and pick up some plant life to spruce up your dorm room.
Prince Albert's Diner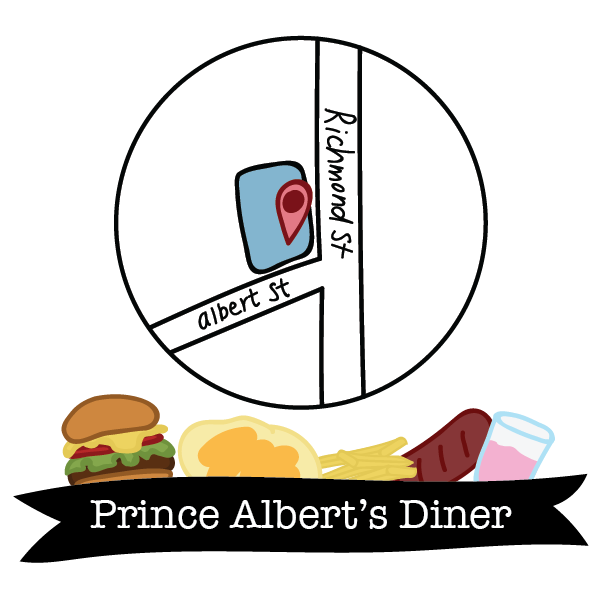 This classic diner is a staple greasy spoon in the heart of Richmond Row with a full menu of milkshakes. Open late, Prince Al's is the best place for a bite with friends once the cafeteria menu becomes tiresome. You can't miss the bright yellow building.
Filthy Rebena Vintage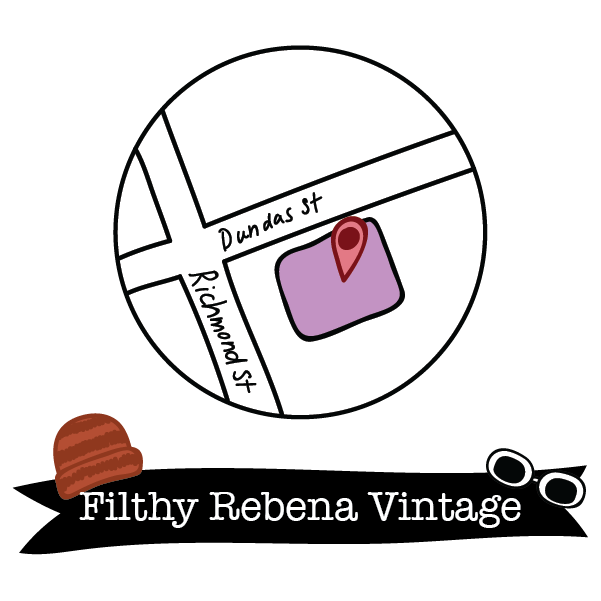 Instead of hitting up CF Masonville for your back-to-school wardrobe, head downtown to Filthy Rebena Vintage and support their mission for a more sustainable fashion industry by recycling and reworking clothing. You'll stand out on campus wearing these one-of-a-kind vintage looks. Focusing primarily on women's wear, this shop has everything from accessories and shoes to dresses and jackets.
Grooves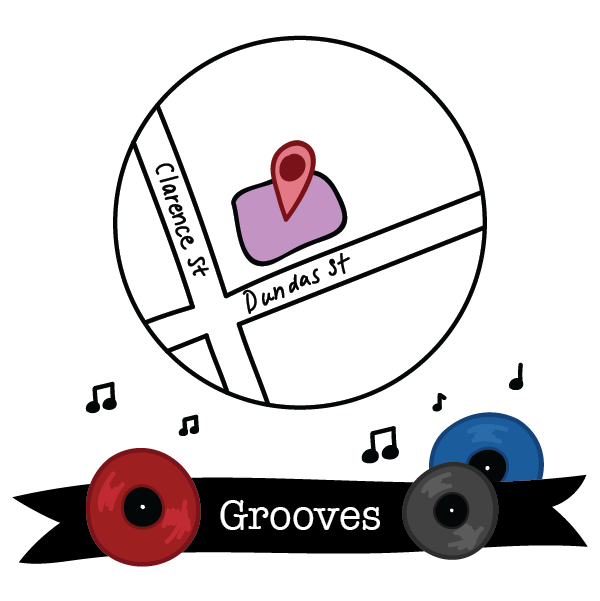 Vinyl has made a huge resurgence in the past few years. Located on Dundas Street, Grooves is among London's best record shops. Their used records are not only all the vintage bands you already love: they're also affordable and in working condition. Grooves offers a selection of new records and CDs to keep you updated on all the latest trends in music. Whether your vinyl player fits in your dorm room or you left it at home, this local spot is a must-browse for all music lovers.
Attic Books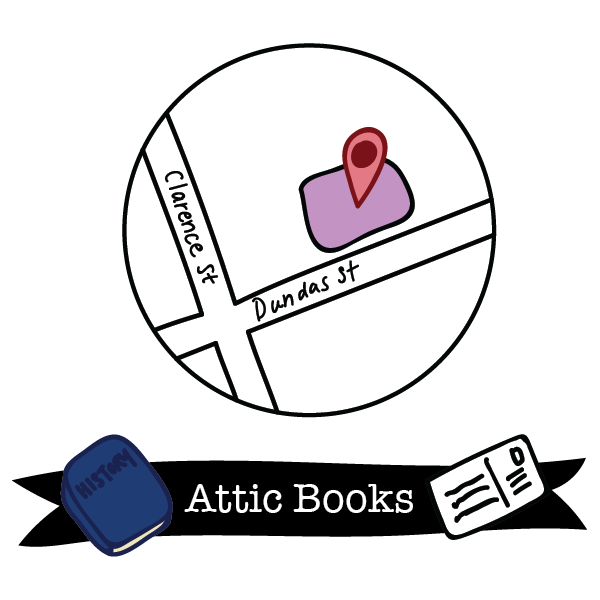 This used book store is huge, with a full two floors of books ranging from literature to history to biology. The tall bookshelves and old book smell are comforting to any book lover, so take a look around for a new read or a discount on a novel for class!
Call the Office
This venue features old-school punk bands to small indie shows in a space so intimate you'll be face-to-face with the performers. Several times per year, Call the Office hosts the Punk Rock Flea Market, where local vendors and vintage shops set up booths in and around the concert venue. The concert hall also hosts themed nights like '80s bashes and Pinball & Pints. Follow their Facebook page for more information and concert listings.
The Early Bird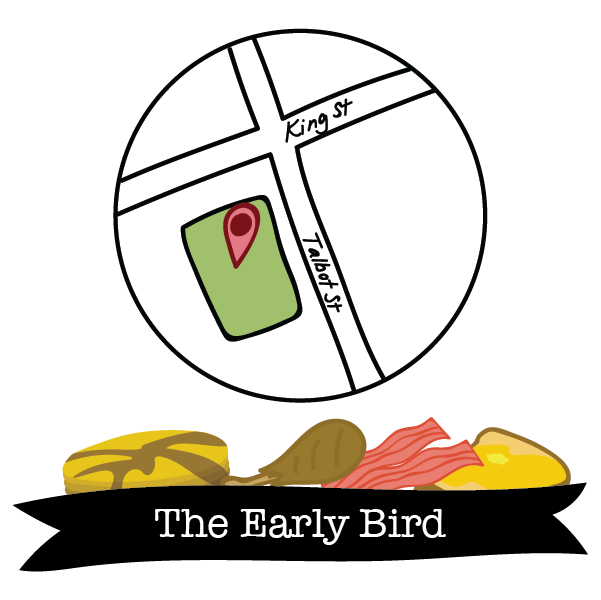 Owned and operated by the Wolfe Pack Inc, two brothers from London, The Early Bird serves upscale brunch and lunch. Try the skillets on a lazy Sunday morning or their fruity mimosas if you're looking for a boozy brunch. But be sure to  avoid peak hours; otherwise, you won't get a table without a wait. The Wolfe brothers also own Los Lobos, a hip taco spot on Talbot Street, and Wolfe of Wortley, accurately named for its location on Wortley Street, making them a staple in the London restaurant scene.
Covent Garden Market
This farmers' market operates year-round with indoor and outdoor vendors. The market hosts a variety of merchants selling everything from farm fresh fruits and vegetables to jewelry to chiropractor appointments. When you start to miss home-cooked meals, be sure to stop by and pick up some soup or a treat from one of the many vendors!