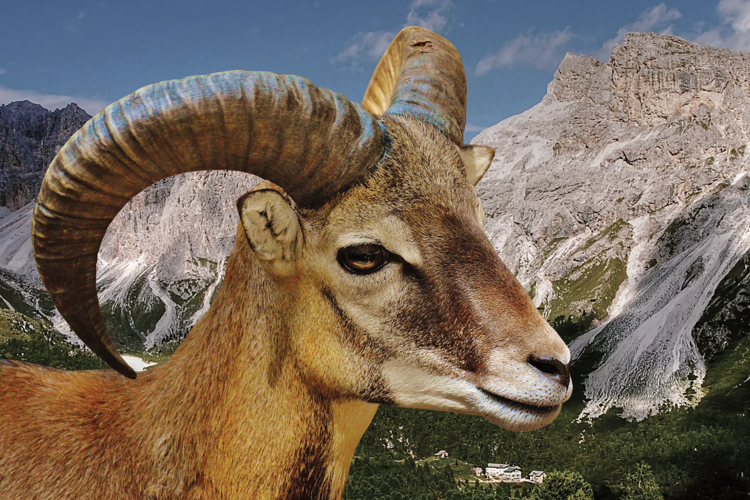 It's Aries season, bitch! Mercury went into retrograde in the evening of March 22, throwing off communications, work habits and general determination for the next three weeks. Good luck writing exams with that fate written in the stars.
Aries (March 20 – April 20)
This is your time to celebrate. Don't let Mercury being in retrograde slow you down. In fact, use this as an excuse to try something new: abandon your typical Aries nature and go crazy. Hit up Ceeps for a solid birthday.
Taurus (April 20 – May 21)
The planets align for you this week, Taurus. You'll have a brilliant breakthrough: ideas will run through your mind like the wind, and you'll feel ecstatic.  Then the London Transit Commission will be a half hour late, and by the time you finally reach safety from this cold, brutal spring, the ideas and optimism will be gone. Sorry, Taurus. Never trust the LTC.
Gemini (May 21 – June 21)
As the sign of the twin, you can be a little quick tempered sometimes, but don't let that temper get the better of you this week when an opinions piece from the Western Geographic gets you heated. Use Mercury in retrograde to explore your calm side: be level headed in this debate before you head to the comments section.
Cancer (June 21 – July 23)
Cancers are known to love the home and family, but in university, that just means you've become a homebody. Honestly, between the gross weather, binge-worthy Netflix originals and tough real-life decisions, I totally understand. Keep doing you, Cancer: don't leave the house this month.
Leo (July 23 – Aug. 23)
Use your attention seeking magic this month, Leo. Seek the attention of that cutie who sits at the front of your lecture hall. Odds are Ivey student Johnny heading to Pi Beta Bi does not want your attention, but this is a week for risk-taking! Give it your all, Leo, and if worse comes to worst, Tinder is still an option. 
Virgo (Aug. 23 – Sept. 23)
Virgos are ruled by the planet Mercury, making this a trash week for you. Take extra precautions in the coming exam season: set multiple alarms, make sure you drink lots of water and hope for the best. Whatever you do, don't make any major decisions in this time. You're bound to regret them.
Libra (Sept. 23 – Oct. 23)
Libra, we know you do everything you can to avoid confrontation, but all the pent up emotions and conflict will come to a burning point this week. You'll have to confront your roommates in a heated battle to the death as your ruling planet Venus meets with fiery Pluto. This won't end well for you.
Scorpio (Oct. 23 – Nov. 22)
Fortune is not in your stars this month. But let's be honest, when is it ever? You'll run into some unexpected debt when one night out turns into a week. Be wary of spending tons of money at Jack's this month or else you won't be able to afford any more Spoke bagels (or rent). On the bright side, your social interactions are off the chart!
Sagittarius (Nov. 22 – Dec. 22)
Running late as usual, Sag! Mercury in retrograde is hitting you hard, but beware: as you're running through the University Community Centre and spilling your Spoke coffee down your jacket, you'll come into contact with an old flame. Trust me, whatever you choose, it will be a bad choice.
Capricorn (Dec. 22 – Jan. 20)
Essay season? Who dis? You've been slacking, Capricorn, but don't let it get you down. Those late marks might be coming in hard, but at the end of the day, you've got to take care of yourself. Do a face mask, take a long bath and eat some ice cream. That extra five per cent off won't kill you.
Aquarius (Jan. 20 – Feb. 18)
You're going to face an obstacle this month, but with a little hard work and perseverance, you'll get through it! Whether it's that essay you've been putting off or a goose blocking your path, you'll learn a lot about yourself. I mean, let's be real: if it's going to be a hissing goose, you'll have to awkwardly hop around on your way to class.
Pisces (Feb. 18 – March 20)
Hey, fishman, it seems like you've risen to stardom with the release of the Oscar-winning movie The Shape of Water. Don't let this new found fame go to your head, Pisces. As a true water sign, get ready for the waterworks! With Mercury in retrograde, you'll be unable to control your emotions this week so get ready for some public tears — don't forget the tissues.