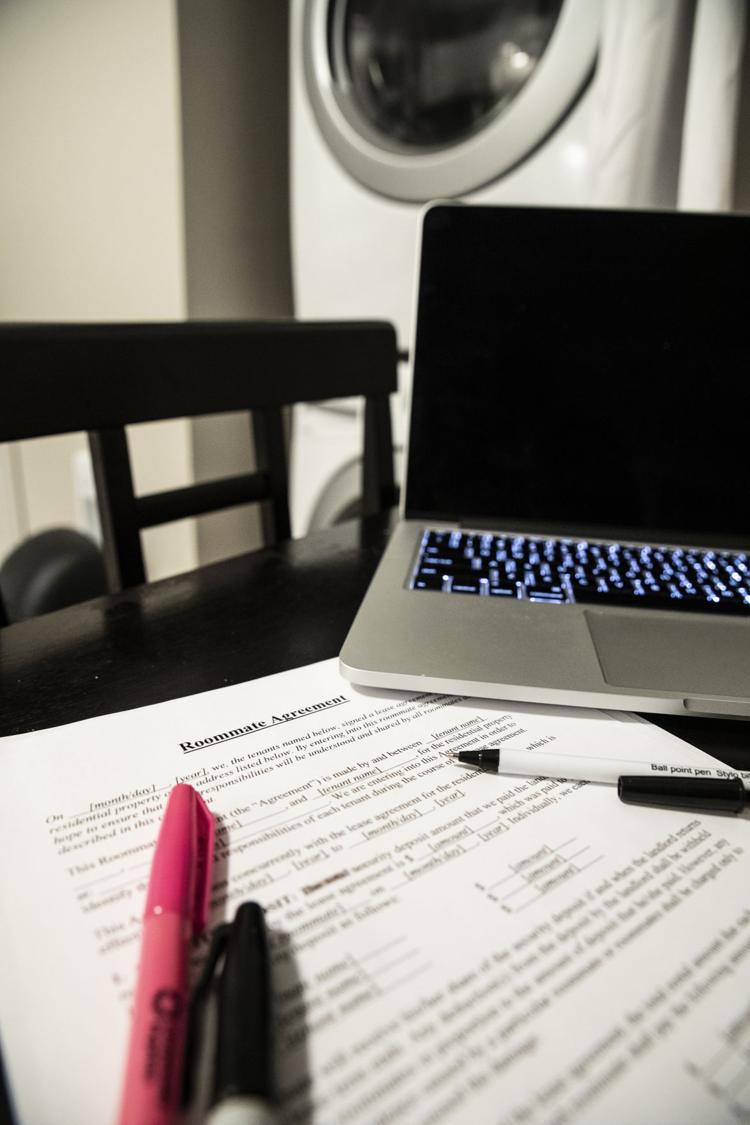 Who you live with for the next eight months is a game of roommate roulette. But that doesn't mean you can't control the relationship's outcome.
Roommate relationships have an immense effect on university experiences. Positive roommate experiences have a positive effect on your GPA, whereas poor relationships can decrease your GPA and negatively impact social habits.
With this is mind, it's even more critical to keep roommate issues at bay and actively work at fostering a healthy relationship.
First and foremost, you must communicate. This seems blatantly obvious, but it can be difficult. Start with something easy, like telling your roommate what method of communication works best for you.
Roommates who communicate in similar ways, whether through sit-down discussions, text messages or casual chats, are proven to have higher levels of roommate satisfaction. Further, willingness to communicate, levels of aggression towards issues and competence of interpersonal habits are key factors in a heathy roommate relationship.
If communication is not your strong point, there's no time like the present to start improving. Communicating properly is an important life skill and will come in handy everywhere, not just at your new home.
A fundamental aspect of communication is discussing problems as they arise. One of the worst things you can do as a roommate is let issues build up.
If you do this, it may harbour resentment and end up in an argument that could have been avoided if you'd dealt with the problems individually. Passive-aggressive notes and snide remarks should be kept to a minimum.
Instead, opt to calmly explain issues. Chances are if you ask nicely for your roommate to keep their shoes on the mat instead of the floor, they will. They would probably have never known that it bothered you and will be more aware in the future.
It is important to remember that every person comes from a home life that could be starkly different from yours. Your roommate likely isn't doing these things to annoy you, but rather unaware these actions bother you.
Since every person has their own quirks, it's necessary to understand that habits don't change overnight. Keep an open mind and try to stay positive. If you've approached your roommate politely with a reasonable request, give them a chance and they should make the effort to change.
Aside from personal habits, study habits should also play a crucial role in the discussion. 
University is most importantly a time to study, so be sure to include this in your discussion. If you are the type who likes to buckle down and pull all-nighters every week, inform your roommate, because may need complete darkness to sleep.
Quiet hours are a good way to make sure that everyone can get their studying in, so if you need to listen to music every night before bed but your roommate needs silence to study, try using no headphones.
Though studying is crucial, making time for some "roomie bonding" can benefit the relationship, like how couples should have a date night every week to keep the romance alive. You and your roommate should have a relationship outside of deciding who sweeps the floor this week.
It may seem silly, considering roommates live together, but spending time together can get difficult if other social circles are thrown into the mix. Plan to hang out outside of your home like you would with any other friend. This will go a long way in forming a good roommate bond.
If you're always making plans without your roommate or doing things with only some of your roommates, there be some bitterness.
You don't need to stress over spending time with everyone equally, but it's considerate to remember that if three of you are sitting down to watch a movie, it doesn't hurt to ask your other roommate to join. 
You may not be best friends with your roommate, and that's OK. First-years can have a lot of anxiety about whether or not their university roommate will be their best friend forever. It may work out that way, but there's nothing wrong if it doesn't. Putting extra pressure on a roommate relationship may not always help it grow.
There are plenty of places to make lasting relationships in university. Clubs and classes are a perfectly fine ways to meet new friends.
Navigating these relationships can seem overwhelming, but there are ways to get off on the right foot.
A roommate contract can help establish everything that needs to be dealt with at the start. Whether it's about your bathroom habits, intimacy habits or pet peeves, get everything out on the table at the beginning and be honest.
Putting in a little effort can go a long way to not only improving your year with your roommate, but their year as well.