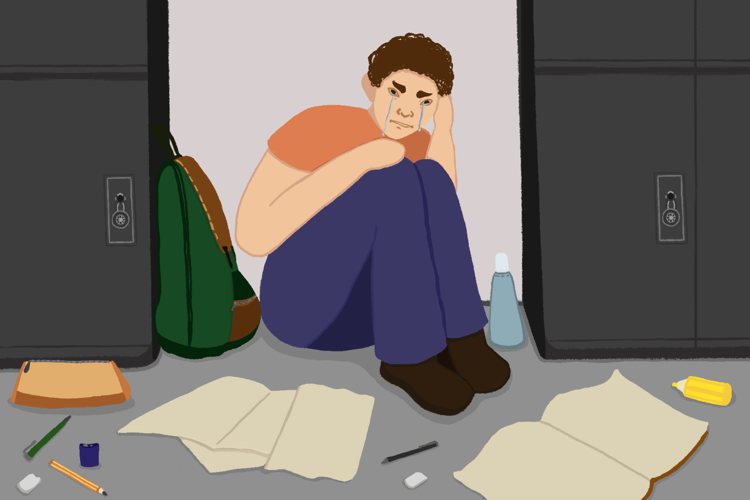 I'm a simple guy. I work hard and I play hard. But hey — sometimes I cry hard, too.
My job isn't always easy. Without giving too much away, I'll say that my days consist of listening to the concerns of 30,000 students — and acting on the select few that impact me directly. But sometimes, things get rough. You try to book Chance the Rapper and Anderson Paak for a cool outdoor festival and you somehow end up with Juice Wrld and Lil Uzi. Don't get me wrong, Purple Fest was great, but I felt conflicted because I really wanted Chance… I don't know. Anyway, in times like those, I like to hole up somewhere and cry it out for a bit. You know how it is.
Here are my eight favourite places to curl up for a good cry on campus:
1. University College
Late at night, I like to go into the great hall in UC and pretend I'm giving a commencement speech. The speech is always so good that I move myself to tears. It's really cathartic.
2. The Greenhouse
Standing in the greenhouse makes me feel in touch with nature. It reminds me that, even though I'm above average, I'm still only human.
3. My own office in the University Community Centre 
It's on the third floor and it is absolutely littered with signed photos of myself. I have to climb over them to get to my swivel chair, and that's where I get my best crying done.
4. Danny Chang's turtleneck
You know the one — it's black and it pairs great with a grey blazer. I like to wear it when I'm feeling down to remind myself that at least I'll always have Danny. That's what I did on the night Bardia+Cat got elected. I realized that I would have to watch someone else step into my role, and I curled up in that turtleneck and wept for hours.
5. UC Hill
I like to stand at the bottom of the hill and reminisce on all the hard work I avoided to make O-Week happen, as well as the great success of Purple Fest. Me, standing there, looking out into the smiling faces of my constituents… beautiful. It moves me to tears, obviously.
6. Grocery Checkout
The only thing I eat is eggs. I fucking love eggs. When I'm having a rough day, I just love to go down to Grocery Checkout and have a hearty cry as I shove raw eggs down my throat while the Grocery Checkout employees pretend not to notice. Feels great. 
7. The Grad Club
Ever had a Grad Club Beer? They're great. Western is great. I cry about it often.
8. The Gazette
I like to sneak into the newsroom at night and cut out every Gazette article that mentions me. Though I haven't always been fond of the student paper, I'm learning to love it. It's where I get my best scrapbooking done.