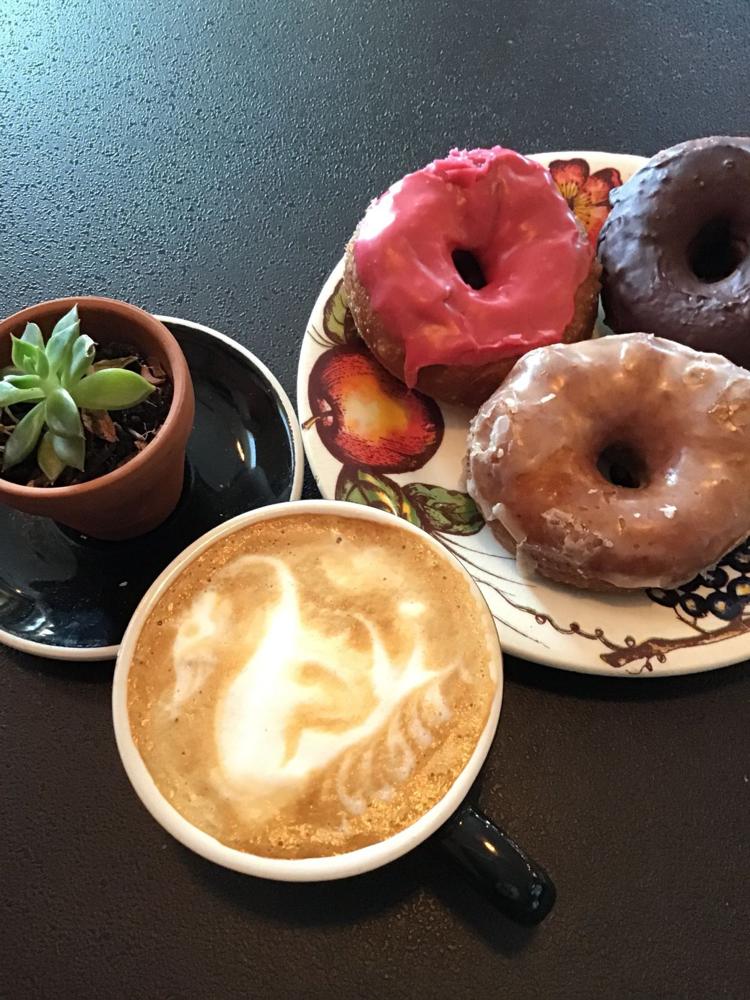 Coffee shops can be a quintessential part of student life. Whether you're looking for great espresso, a nice study space or an aesthetically pleasing backdrop for an Instagram photo, London's got you covered. Here are a handful of the cutest coffee shops to check out this school year:
London Bicycle Café
The London Bicycle Café is exactly what it sounds like: half coffee shop, half bike shop. It's a warm and cozy spot to browse different types of bikes, get a tune-up, or just curl up with a latté and read. While you're there, be sure to ask the baristas about safe ways to bike in London and affordable bike options for students.
Backroads Coffeehouse & Cakery Inc.
This quaint coffee shop resides one block east of Adelaide. It features both cozy chairs and tall stools to fit any visitor's seating needs. Plus, it's community engaged, occasionally hosting gatherings such as its June Beginner Crochet event in collaboration with the Women's Events Committee.
Fireroasted Coffee Co.
Fireroasted Coffee Co. is a campus staple. The London-based coffee company, which roasts all of its fair-trade coffee in the Old East Village, has multiple cozy locations throughout the city, such as at 105 King Street, where you can hang out and study.
Black Walnut Bakery Caf
é
Similarly to Fireroasted, Black Walnut roasts their own coffee in-house, offering up delicious and unique blends. They serve delicious in-house pastries, like their "cruffins" (croissant-muffins) and pies. While the lack of Wi-Fi means that Black Walnut isn't an ideal spot to study, it's a great place to grab coffee with a friend or to catch up on some reading.
Plant Matter Cafe
Plant Matter Cafe offers up lattés, donuts, smoothies and a full food menu — and it's all vegan. The cute, plant-based coffee shop is located near the Richmond and Oxford intersection, and it's a great place to get some studying done or grab a bite to eat.
Locomotive Espresso
Locomotive Espresso serves some of the best coffee in town. They exclusively feature Pilot, a Toronto-based coffee roaster, and their baristas are all skilled and knowledgeable when it comes to espresso. Beyond great coffee, Locomotive features a warm ambience, an affordable toast bar and delicious pastries from local bakeries! They even have magazines if you didn't bring your own.
10Eighteen
Located east of Adelaide, 10Eighteen is a bit of a hike from campus — but it's worth it. The beautiful coffee shop features spacious tables to study at, delicious coffee and amazing food. Whether you want a vegan cheese board or a slice of quiche, there's something for everyone at this hip spot.