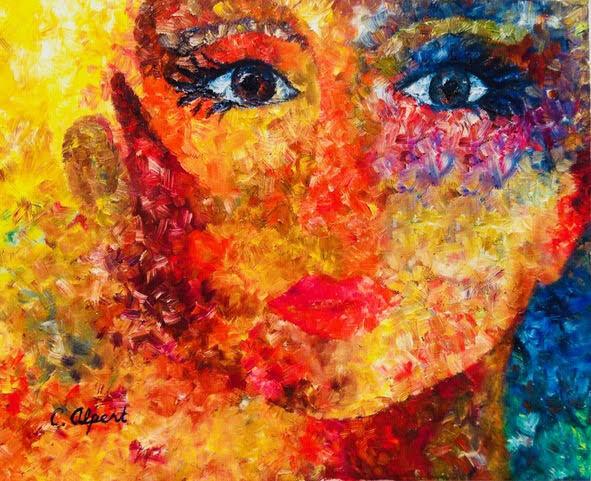 It's 42 degrees Celsius at the local Pride Parade.
Even with the clouds casting their grey hue on the day
The people are their own rainbow.
The humidity pulls sweat from us like it too needs water to survive,
And in all honesty, I am a little bit miserable.
To my left, a couple of drag queens make their way down the parade line.
With their long legs and high heels they look like decked out giraffes,
And I admire their ability to walk 3 meters without toppling over.
To my right, a volunteer is handing out brochures on practising safe anal sex.
This will be a small taste of the city of tents I encounter later
Filled with pamphlets on HIV, STIs and consent.
The first few drops of rain go unnoticed.
The next few we all feel.
Still, the people keep dancing,
Nevermind makeup melting off of their faces,
The music plays on, the people cheer.
I'm taking in this cacophony of colour.
Glitter, feathers, spidery eyelashes, flags.
Is this what Pride is?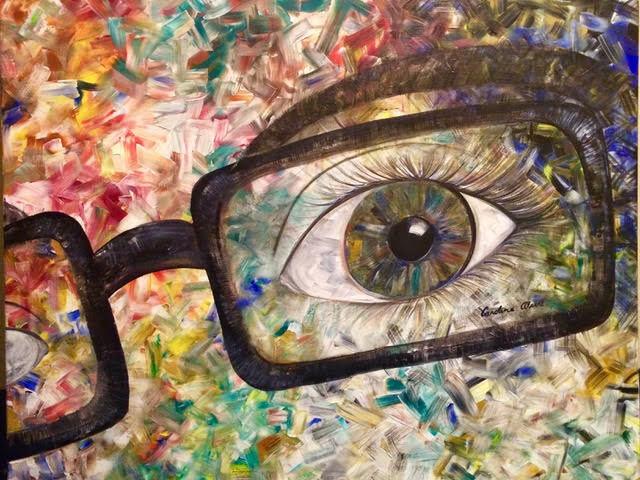 When I was a kid this is most certainly what I thought Pride was.
An annual parade.
I think this is what many people visualize when they hear the word Pride,
But what about the other 364 days of the year?
We shed our gay apparel, clean off the makeup and glitter,
But, my God, we are still quite queer.
It's not a jacket we shrug off when we arrive home from a party.
No, it's a layer of our skin that won't be shed.
Pride is the gay men at the parade, but it is still the gay men on the bus ride home hurrying to
wipe themselves clean of sparkles.
Pride is the drag queens strutting down that asphalt runway, but it is also the new queens
tending to the blisters on their feet as they grow accustomed to stilettos.
Pride is finding that first friend to come out to.
It is when the tears come, the first few unnoticed, the next few strongly felt.
It is packing your bags to move away from a family who did not choose you, to one that chooses
you everyday.
Pride is finding a binder that fits right.
It is finding a lover who fits right.
Finding a name that fits right.
It is cutting your hair short in spite of your parents' disapproval.
It is holding on to your light even when living in shadows.
It is love. It is love it is love it is love.
It is sex but it is also, so much love.
It is 12 year old me looking up "kissing girls" on Youtube,
And it is 14 year old me pretending I didn't wish one of my girl friends was my girlfriend.
At 17 I came out, and Pride was there then.
It is my ability to love all genders.
It's your ability to love the same gender.
My bathroom doesn't look like a Pride Parade,
But it is where I faced my mirror and practised saying
I'm bi.
A minivan is not a parade float,
But it is where I said I like girls out loud for the first time
And my friend told me she did too.
Do you see what I am trying to say yet?
This community I love,
It is more than the month of June,
More than a movie genre or a porn category,
More than the H&M Pride collection,
More than those rainbow company logos that vanish July 1st...
Pride is coming together. Building ourselves back up.
It is a history of holding our heads high.
When they throw stones, we throw bricks.
They shoot at us with bullets.
We count our wounded, count our dead, cry together, heal together.
What is Pride?
We take a look around at the scattered debris.
We pick each brick up,
And then we build a home.
---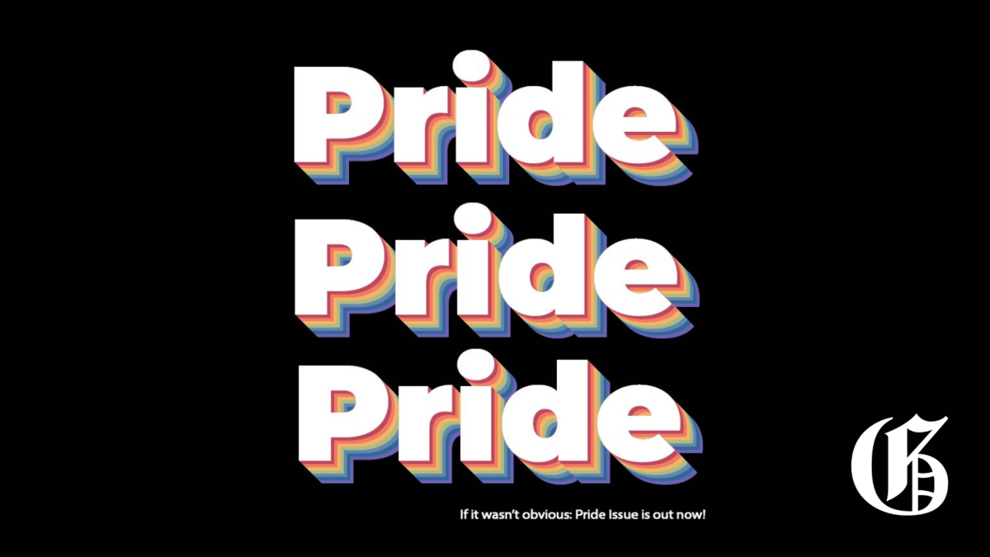 This article is part of the annual Pride Issue, read the full issue online now.