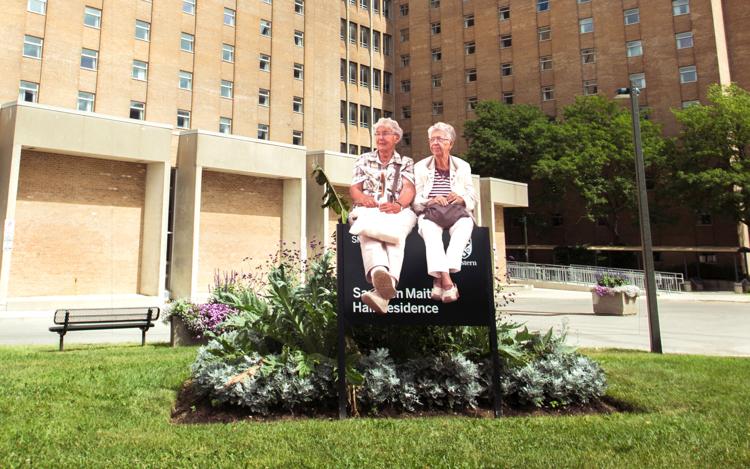 This summer, Saugeen-Maitland Hall, formerly known as "The Zoo," will be undergoing renovations to be converted into a retirement home for the local London community.
Western University administration went through an arduous process in selecting Saugeen as the successful candidate for the new retirement home. After monitoring student activity, Western determined that Saugeen and the surrounding area were quiet enough for peaceful retirement.
"It's in the most perfect location," insisted Amit Chakma, university president. "The community will hardly notice any difference."
According to the London Police Service, noise reports from the Saugeen residence have been drastically declining since the 1990's. This school year, the LPS is happy to be able to report that they have received an unprecedented zero noise complaints from the once popular residence.
Brandi Nelville, a first-year social sciences student who currently lives at Saugeen, expressed disappointment with the party scene.
"We've only had one party this year, but it wasn't lit," said Nelville. "Basically no one showed up. It was completely dead."
Nelville admitted that she chose to live in Saugeen because of its party reputation.
"If I had known how not lit it actually is here, I would've chosen a different residence, like [Medway-Sydenham] or Perth Hall," said Nelville. "I go there for parties now."
A group of elderly London residents have already signed themselves up for the Saugeen retirement home.
Philip Knight, an 81-year-old Western alum who lived in Saugeen during his first year in the 1960's, said that he is thrilled with the idea of living in his old home.
"I am sure we can liven up the place, no problem!" exclaimed Knight while excitedly pumping his walking cane in the air. "It will be just like old times!"