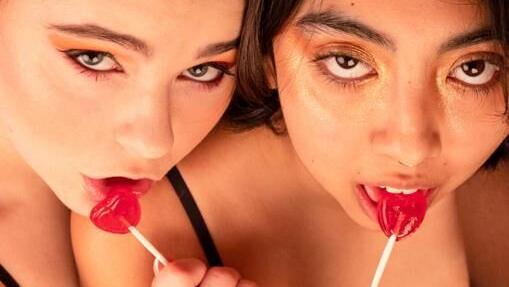 Every year, the Gazette lures an unsuspecting single editor and an unfortunate friend to go on a blind date with the promise of free dinner. 
This year, I was the guinea pig for the Gazette's annual blind date experiment. 
After initially opposing the idea, thinking this would be a recipe for disaster —  sending a serious news journalist to write what my boss described as "a humorous personal essay" — I changed my mind and realized it could be fun meeting a new person. After all, this will probably be the only time I'd ever go on a blind date. Plus, even if it ended up being the worst date in history, I'd rather share a meal with a nice girl than my Ivey business cases for the hundredth time.
For weeks, I tried to trick my co-workers into telling me who this mysterious person was. "Is she in Ivey?" I'd ask, "what's her opinion on capitalism?" I got many eye rolls and very few answers. 
All I knew about my date was she was a friend of a Gazette co-worker and also an Ivey student in my year — so at least we could talk about the triumphs and defeats, the epic highs and lows of 48-hour reports. 
Two hours before the date, I got a call from my co-worker — my date wasn't going to be able to make it. 
I was told to wait as my co-worker scrambled to set me up with a new one, with the promise of a free meal.
A few minutes later and there I was, texting my new blind date, "Hey! See you later tonight." 
She responded, "Hi! Sorry, who is this?" 
A few confused texts later, we were able to clarify what was happening and that we were, indeed, two complete strangers about to share a meal. 
People around me know I have a quiet personality — especially when I'm sober. I knew for this blind date I needed to channel my inner sommelier: I downed two glasses of white wine before hopping into the car with my roommate, who drove me through the Oxford Road traffic jam to La Cucina.
As I entered the restaurant with low expectations, I saw my mysterious date. My first impression when we introduced ourselves was that she was cute and friendly. I could tell she was talkative, which settled my nerves — my worst nightmare on a blind date is staring at each other's plates in awkward silence. 
We ordered our drinks, sat down and immediately started talking. By the time our drinks arrived, we hadn't even looked at the menu yet. We were so busy getting to know each other that we forgot about food. The server was clearly annoyed when we kept asking each other what we wanted when we hadn't looked at the menu. We both ordered pasta and decided to share an appetizer. 
We covered everything from our favourite hobbies to the worst reality television shows we have seen — Tiger King to Too Hot to Handle, respectively. While she talked about blowing things up in a chemistry lab, I was hoping I wouldn't blow up this date. 
An awkward part of the conversation came when she asked me what book I'm currently reading. As an editor, this might come as a surprise, but I haven't picked up a hard copy in months. Her jaw went straight down in shock as I realized how uncommon it is for journalists not to read. Sorry.
Despite finding common interests over bowls of spaghetti, there wasn't much of a spark in the air. As we finished our meal and a bottle of wine, we left the restaurant. We both acknowledged it was fun before saying goodbye and parting ways.
Chaos and confusion of finding my mystery date aside, it was overall a pretty uneventful night. It was a fun experience, and despite the lack of sparks, I had fun and felt the experience was worthwhile. Even the most surprising dates are worth a try.