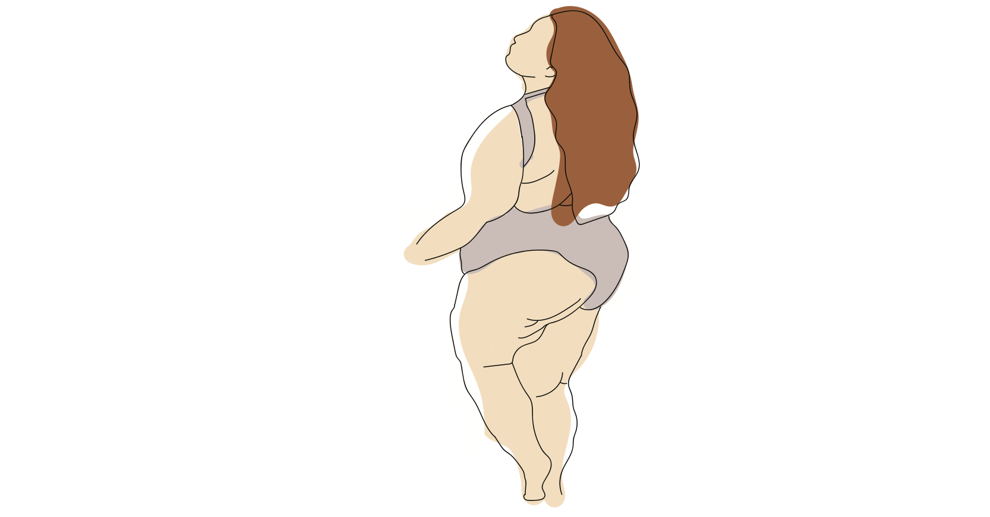 Existing as a fat person is hard enough — whether it's accessing transportation, healthcare or employment, it can feel like the world is stacked against you. Dating as a fat person is no different.
It's easy to say that, in an era of body positivity, looks shouldn't matter in the dating world. But the reality is, they do. As the majority of dating takes place online now, it feels harder than ever to find love as a fat person. 
There are few options aside from online dating in the pandemic, and dating app algorithms control the system so that as soon as you swipe left on a person, it's unlikely you'll see someone who looks like them again for a while. As a fat person in an image-based dating world, it's hard to make any matches, regardless of how nice your photos or bio are, since beauty norms dictate that most people will swipe left on anyone who looks bigger.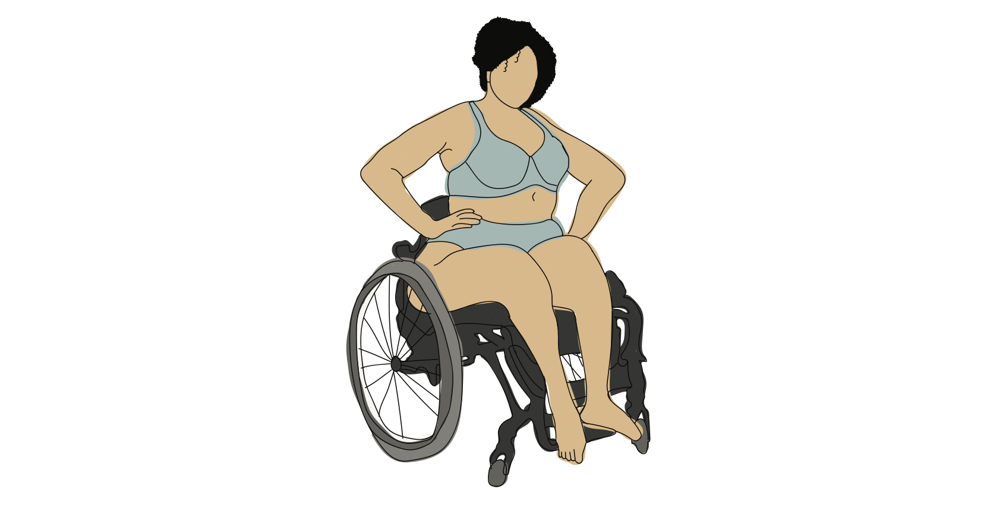 While most people ask, "does this picture make me look fat?" before posting anything on a dating app, I have to ask, "does this picture make me look fat enough?" in an attempt to avoid accusations of catfishing, which only makes the problem worse. There's a fine line that I constantly have to walk between explicitly stating that I am a plus-sized person and losing any potential interest someone might have in me.
Not only that, but the moment someone is interested, the question "do they like me for me, or do they just have a fat fetish?" swirls in my head. Partners have said I'm not their usual type, which I know means that they don't normally date fat people. It's reassuring in one sense and terrifying in another; I constantly feel I have to make up for being fat in my relationships.
I'm aware of the way people look at me and any partner I have in public. It's clear that they think my partner has settled for me, solely because of my weight. I feel obligated to avoid eating on dinner dates, so people think I am on my way to becoming thin, that my fatness is temporary and nothing more. It isn't — it's something that I've always lived with and always will — but I feel obligated to keep up that illusion.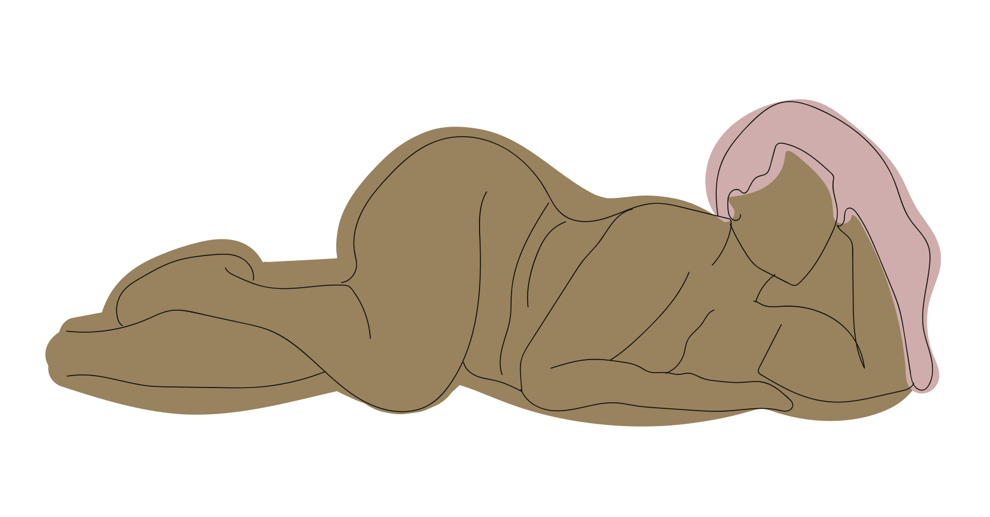 With virtual dates, that pressure feels even greater. There's nothing to look at but your own face and the other person's face; because of that, I'm hyper aware of my appearance. When, eventually, I will have to meet someone in person, I'm worried that my comparatively thin face will be misleading. I carry most of my weight in my midsection that isn't visible on a webcam.
It isn't that I don't love my fat body, I do. It's taken me a long time to get there.
It isn't being fat that I dislike, it's the way other people perceive me. Living in this body is hard enough; when you mix the systemic disgust for fat people into a society with an image-based dating world, it's hard to feel loved.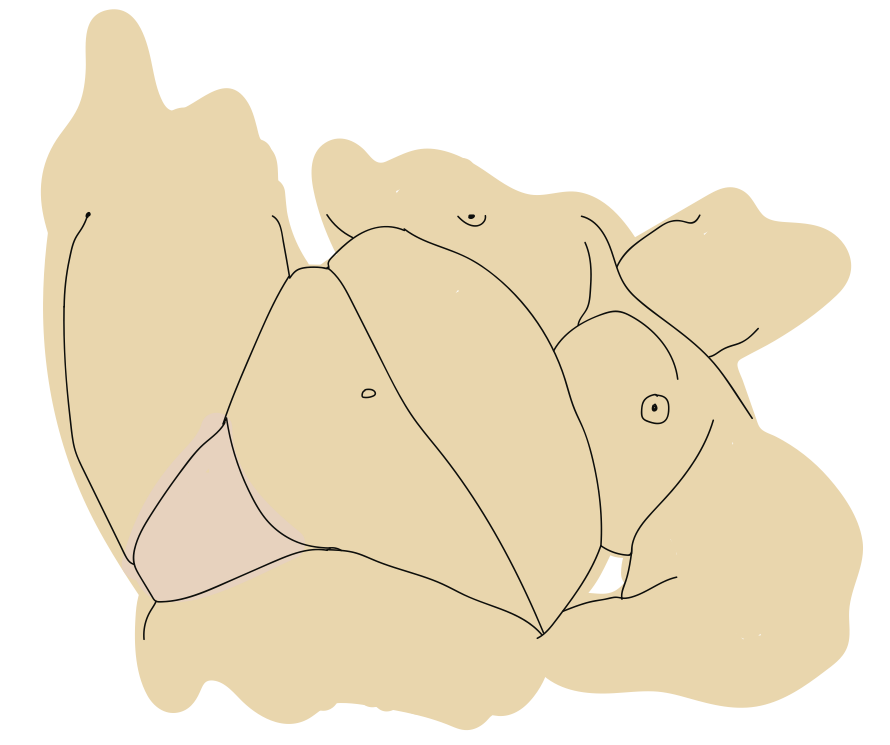 Not only that, but it's rare to find any representation of fat people happy and in love in the media. In most cases, a thin love interest is seen as settling for a fat character — and it's rare to find a storyline where the fat person's weight isn't the butt of the joke. Maybe if I'd seen people who looked like me happy and in love when I was growing up, it wouldn't be so hard to imagine myself the same way.
The fact is, the world isn't built for fat people, and the dating world is no different, especially when dating is all about your profile pic.
---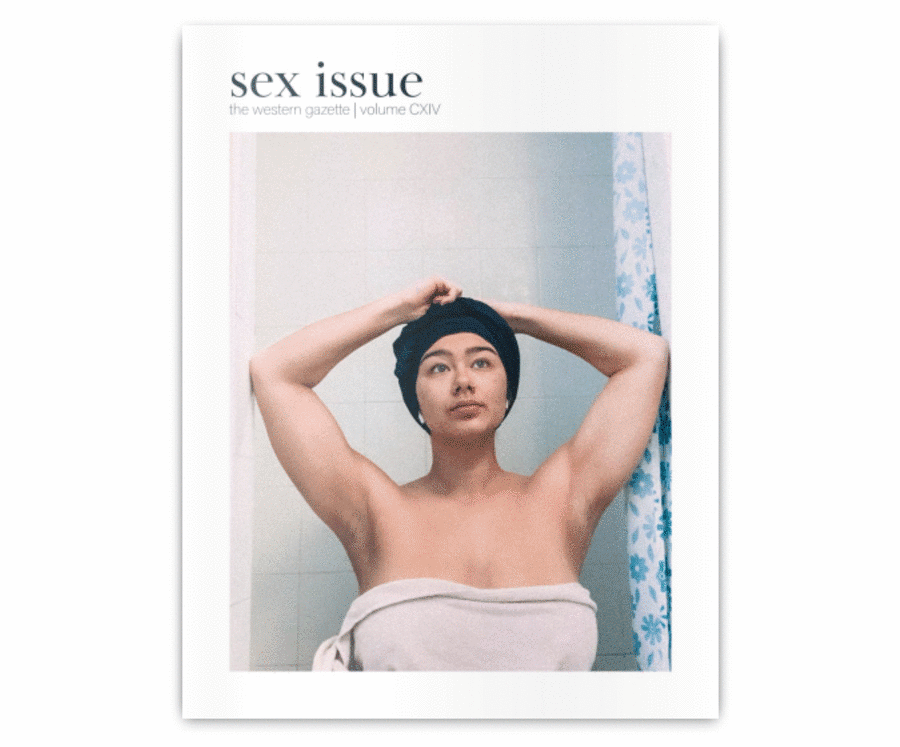 This article is part of the annual Sex Issue, read the issue and see the remote photoshoot online now.