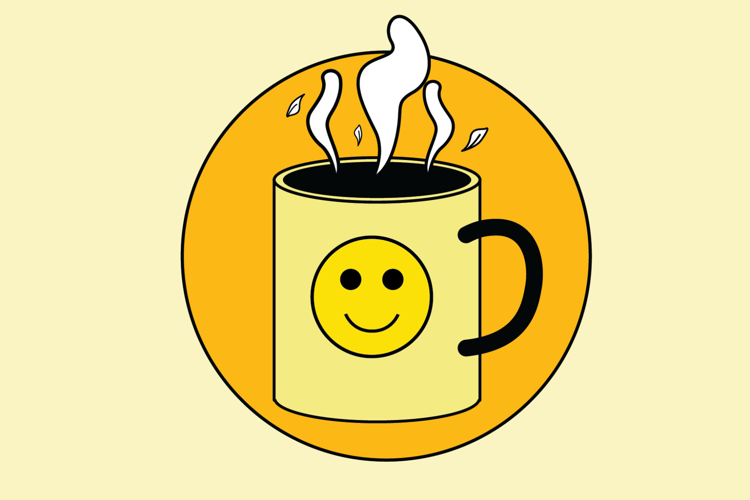 You're approaching your fifth hour at Weldon; your bum's numb and your neck is stiff. It's that time of the semester when all your assignments hit you at once. Stress (unfortunately) is no stranger to students, and it has the potential to impact your mental well-being. We all go through stressful times, but we may not understand the importance of managing that stress.
Marissa Lalli, a fourth-year Catholic studies for teachers and French student, speaks about why she believes it's important to de-stress.
"In the grand scheme of things, whatever you're stressing about isn't going to impact your life as much as you think it's going to impact your life," she says.
They say a little bit of stress isn't bad, but it can impact your mental health when you let it take control. Even though nothing can completely take the stress off your back, here are some stress-relievers that might lighten the load.
1) Turn to healthy comfort food
Our comfort food doesn't always have to be bad for us. Try choosing a snack that's both healthy and tasty, like apples with peanut butter. It's quick and easy to assemble, and it's definitely healthier than potato chips! This crunchy study snack will fill your stomach and curb your cravings for savoury food. Krista Rozdolsky, a third-year management and organizational studies student, loves this sweet and salty snack.
"Apples and peanut butter are my go-to," says Rozdolsky. "That way I can snack but also not feel horrible after."
They say an apple a day keeps the doctor away, so why not add peanut butter?
2) Break up with your phone… for a bit
Turn off your phone, turn off your laptop, turn off your tablet and just relax.
Bill Vezina, a fourth-year French and criminology student, says a good way to de-stress is "going electronics free for a little bit."
"Do some deep breathing, almost like downtime," Vezina suggests. 
We are constantly bombarded by videos of extra cheesy deep-dish pizzas or posts on the latest Kardashian gossip, and honestly, it can get a little overwhelming. When you turn off your screens, you can give your brain a break from all these distractions.
3) Drink a hot cup of tea 
There are so many different kinds of tea to try: black tea can give you a caffeine boost and is also great for stress relief; green tea is known to improve brain function, which makes it perfect for exam season; and herbal tea is the drink for you if you want to relax after a crazy day. Just imagine yourself holding the cup in your hand, breathing in the tea and feeling the warmth of the steam on your face. It may be the trick you need to calm your busy mind. Bon appe-tea!
4) Practice yoga your way
Why not put on some comfy clothes and hit a yoga class at the Western Student Recreation Centre for a little break from your busy life? No time for yoga class? No problem. Just make some space in your room and pull up a yoga video on YouTube.
Alisha Wegman, a yoga teacher with Western Sport and Recreation Services speaks about the value of practicing yoga.
"Yoga really focuses on mindfulness and self-awareness, and those are really important to help reduce stress," says Wegman.
Wegman says that even taking five minutes in the morning and "just practicing some deep breathing and getting yourself ready for the day" is very beneficial.
Give yoga a try and find your zen.
5) Stay on top of things with a calendar
Keep a calendar and mark down a to-do list every day. Calendars can help your mind to focus on one thing at a time instead of multitasking, which may actually decrease productivity. It's like how we cut our food into smaller portions because we simply can't swallow huge pieces. Similarly, if we cut our to-do lists into smaller portions that we can handle, we will be more productive.
6) Go out or kick back with friends
Sometimes when you're stressed out, the best cure is to escape the confines of the library and go out with your best buds. Whether you're going out for drinks or cooling off with frozen yogurt, getting away from your books and spending time with friends can help ease any tension you might have built up from the stresses of being a student. Plus, your friends will also find this beneficial.
Before you let your mind run astray, remind yourself to practice these methods of de-stressing, because even though your backpack may be heavy with books, these tips will lift a load off your shoulders.