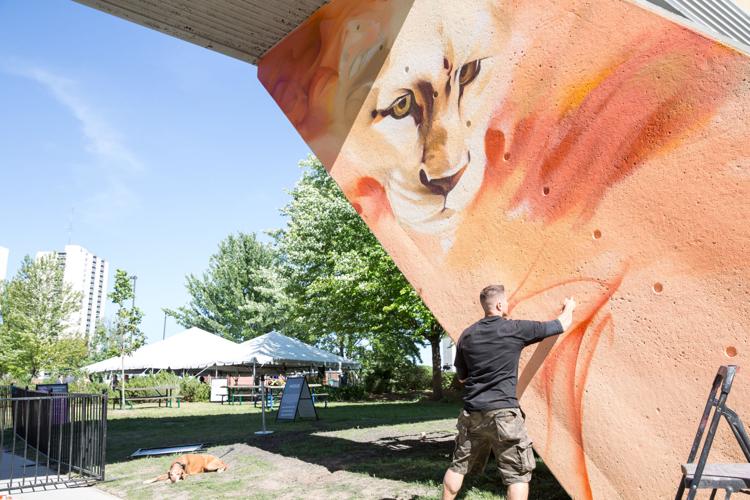 Before you embark on some of the most unforgettable years of your life — cramped in a study cubicle at the D.B. Weldon Library — get to know the city you'll be staying in. Catching some events over the summer will put you ahead of the flock, as you'll have a better understanding of how to maneuver around London, and it will also open your eyes to the diverse range of arts and entertainment that London has to offer. Check out some of the upcoming festivals, concerts and events in the Forest City this summer.
Indigenous Solidarity Day event
When: Thursday, June 21, 2018
Where: 'The Green' in Wortley Village
Cost: Free
In solidarity with First Nations, Inuit and Métis people, join this cultural celebration on National Indigenous Peoples Day. Whether it's basking among craft vendors and native cuisines, getting your game on with some lacrosse or enjoying vibrant inter-tribal dance and drum sessions, there's something for everyone. Indigenous Solidarity Day is the perfect opportunity for dialogue around the importance of Indigenous culture in our shared Canadian history.
Trackside Music Festival
When: June 30 to July 1
Where: Western Fair District
Cost: Tickets start at $89
Trackside Music Festival brings Forest City elite country artists such as Dierks Bentley, Dustin Lynch and LANCO, adding a taste of country to your Canada Day weekend. Bring your cowboy boots, a couple of tallboys and some Nashville spirit, because if there's one thing you'll learn in London, it's that the city goes berserk over some heartfelt country tracks. Party in the L-O-N-D-O! 
TD Sunfest '18 World Music and Jazz Festival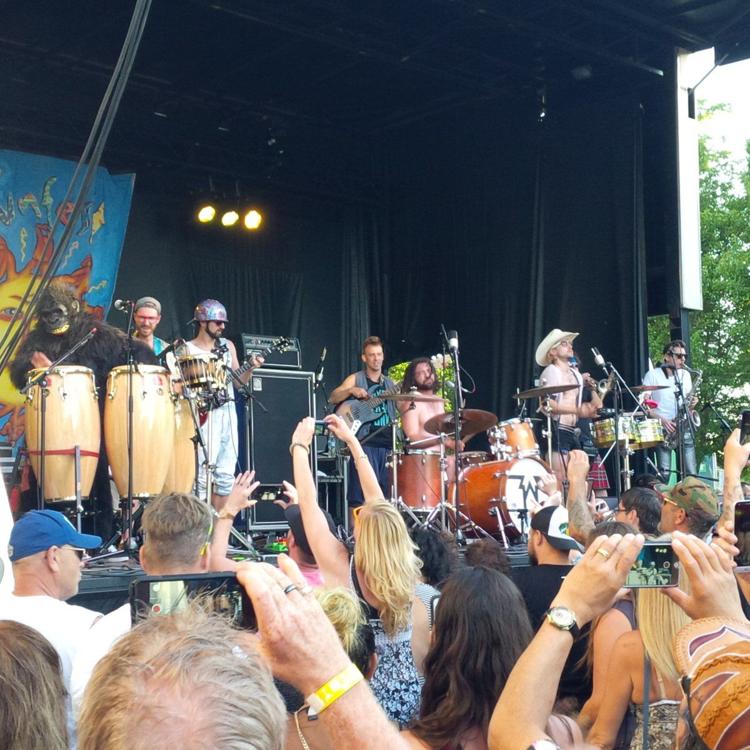 When: July 5 to 8
Where: Victoria Park
Cost: Free
Through showcasing 30 of the world's most iconic performers, providing 275 evocative food options and acting as a platform for visual artists to showcase their work, Sunfest forms a cultural playground for Londoners to experience international entertainment. In the festival's 24th year, expect tunes from Afro-pop singer Orlando Julius, Guatemalan hip-hop guru Doctor Nativo and foot-stomping fun from Vancouver's very own psych-rock band Five Alarm Funk.
Rock the Park Music Festival
When: July 11 to 14
Where: Harris Park
Cost: Tickets start at $53.50
One of the most highly anticipated events rolling through London, Rock the Park is celebrating its 15th anniversary with some of the biggest names in the music industry. Performers include rock elites Rise Against, Three Days Grace and Chevelle and rap stars Machine Gun Kelly, Boyz II Men, Naughty By Nature and the Coolio. Step out of your comfort zone and hop into the mosh pit, crowd surf to your favourite artist and get revved up with some energetic performances.  
Trixie Mattel's Now with Moving Parts Tour 
When: July 26
Where: London Music Hall
Cost: $85
It's been a busy year for Trixie Mattel. Between winning it big on season three of RuPaul's Drag Race: All Stars and releasing her second folk-centric studio album, One Stone, the drag superstar has embarked on a one-woman North American tour, Now With Moving Parts. There's something for everyone at the event, with the well-rounded entertainer performing some of her country-and-western songs, as well as a standup comedy set that reflects Mattel's endearing and fierce personality with cheap shots to the crowd and funny stories. 
24th Annual London Pride Parade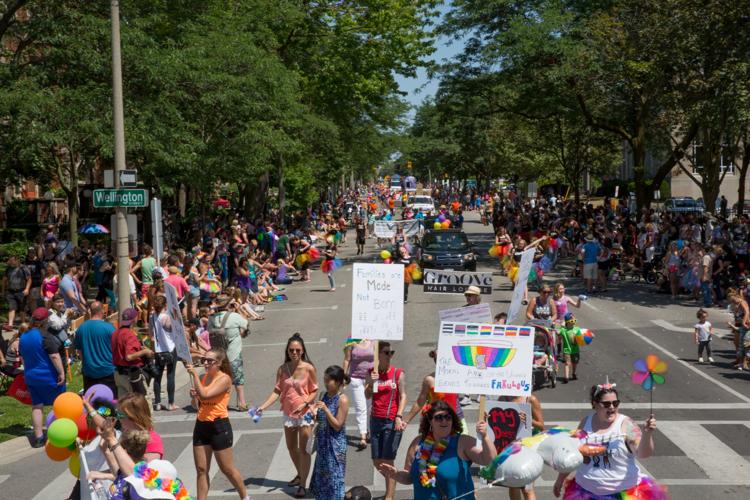 When: July 29
Where: Queens Avenue
Cost: Free
Whether you're in the parade or celebrating along the route, you can show off your rainbow spirit at the 24th Annual London Pride Parade. From July 19 to 29, Pride London Festival will also be hosting a number of other events in the city, including Pride Comedy Night on July 20, RBC Run with Pride on July 22 and Bitchy Drag Queen Bingo on July 26. Pride Month is about LGBTQ2+ history and the continuing fight for equality, so come out and share the love. 
London Ribfest & Craft Beer Festival
When: Aug. 2 to 6
Cost: Free, but come with an empty stomach and a couple bucks for some food.
Bring a bib and your appetite, because London's Ribfest will be serving up two of society's most cherished delicacies: ribs and beer. Meat and booze will take the forefront at London's annual Ribfest cook-off, where a countless number of vendors will be competing for the top spot in several categories, including best ribs, best sauce, best pulled pork and the people's choice award.
Slayer's Final Tour 
When: Aug. 6
Where: Budweiser Gardens
Cost: Tickets start at $49.50
Slayer, two-time Grammy winners, are calling it quits after over 30 years of destruction. The band is on an international tour that is sure to blow any metalhead's socks off. The thrash metal band will bid their farewells with a well-rounded lineup of some of metal's biggest names, including Lamb of God, Anthrax, Testament and Napalm Death. Head bang to "Raining Blood" one last time during this bittersweet concert. 
London Taco Fest 
When: Aug. 25
Where: Budweiser Gardens Parking Lot
Cost: $10
The second annual London Taco Fest street feast will bring the heat to your taste buds. With 22 food vendors from London and other surrounding areas, the festival will bring forth Southwestern Ontario's best tacos, margaritas and micheladas. There will even be live local performances from bands and a Lucha Libre professional wrestling show.
Whether you're just in the city for a couple of days or you're spending the summer in London, be sure to get your groove on and enjoy the hot weather to an assortment of good tunes and exciting events.