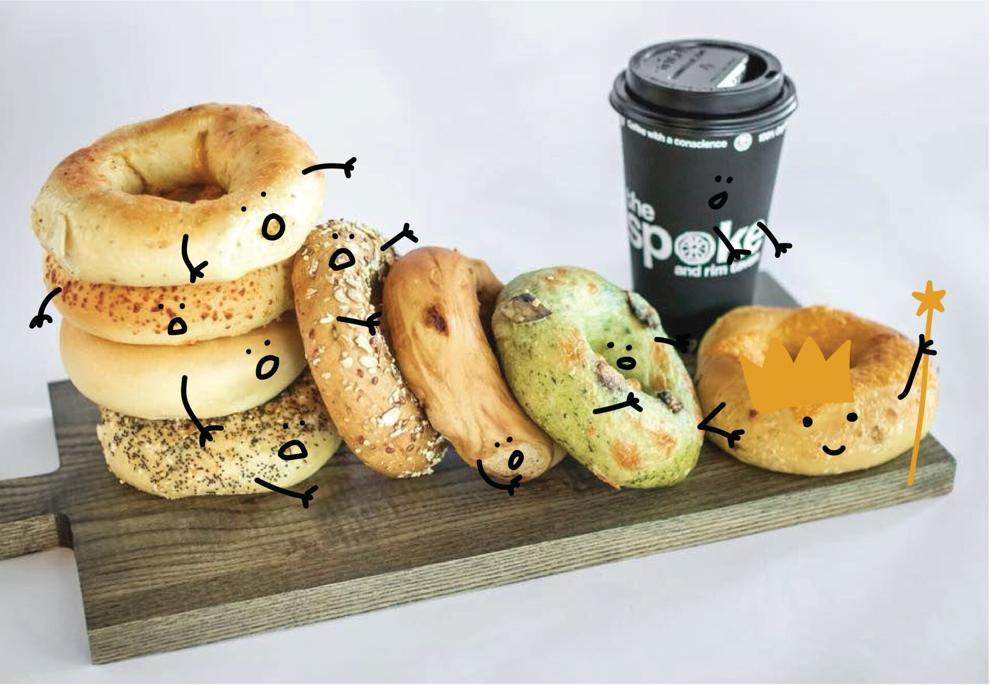 Editor's Note: In memory of the Western and University Students' Council's abandoned Class of 2020 Spoke Bagel Contest the Gazette has chosen to endorse a bagel from those currently on the menu. This editorial is dedicated to all the unrealized garlic parmesan and rosemary sea salt bagels. Not the chocolate chip.
---
The Spoke is known for its tasty variety of bagels and cream cheese. But, one delicious combination reigns supreme at Western University: the jalapeno cheddar bagel with herb and garlic cream cheese.
Breakfast is supposed to give students a hot start to their day. If you're going to spend that hard-earned COVID-19 stimulus cheque, do it the right way and order something with some flavour — everyone knows those plain-on-plain students aren't to be trusted.
Jalapenos offer nutritional value the other bagels can't compete with. Vitamins C, B6, A, K and fibre, folate and manganese are all packed in one raw jalapeno pepper with just four calories.
Plus, jalapenos are also actually not that spicy — especially chopped up in bread. They measure at 2,500 to 8,000 on the Scoville scale, several thousands lower than the real spice in habaneros and ghost peppers. Any student arguing the jalapeno cheddar bagel is too hot to handle simply does not have the heat tolerance to be a true Mustang.
Herb and garlic is the obvious choice to pair with the perfect bagel. It's the best balance of potency on a bagel that already offers a good kick of flavour and spice.
It's true, roasted red pepper cream cheese may be the best condiment option at The Spoke. But, the individual parts of this Western delicacy are not what's being argued here — and there just isn't room for two varieties of pepper in the perfect bagel.
Spoke hummus is a disgrace for everyone except non-dairy eaters avoiding the shame of a plain bagel, but butter is an acceptable option for those on a budget. While butter overwhelms the bread with grease without the joy of real flavour, it is $0.30 cheaper, meaning students going this route could potentially afford an extra bagel for every dozen or so they buy.
And after all, any topping, even plain cream cheese or hummus, is better than the dry husk of an untopped bagel.
But, whether you're too lazy to make breakfast, need a pick-me-up after a three hour lecture or just a first-year student exploring the best food at Western, your next order should start with "can I get a jalapeno cheddar with herb and garlic, please?"
---
Read the full Spoof Issue online now. Happy April Fool's Day, Mustangs!