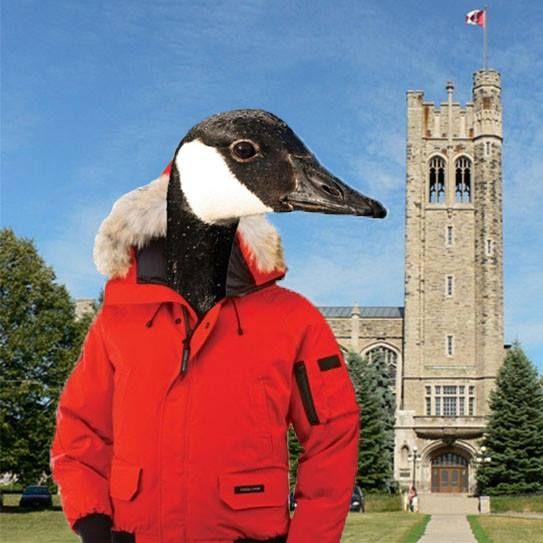 After overcoming many barriers, Goose Feathers has successfully gained enrolment into Western and, according to his human peers, is surprisingly a really good guy.
"He offered me his sanitizer," said a student in one of Feathers' bird courses. "He was really nice and easy to talk to." 
Feathers is currently enrolled as a first-year student in Western University's wildlife studies program. 
During his time on campus, Feathers said he realized that many geese who came before him were involved in a rivalry against humans. However, Feathers plans on establishing diplomatic relationships with his humans peers at Western.
"I understand people and geese traditionally haven't gotten along very well, but I just want what is best for everyone. I find joy in helping people, and it is a big part of who I am," said Feathers, in an exclusive interview with the Gazette. 
Feathers has become increasingly popular, as human students realize their fowl peer is actually nice guy.
"Goose Feathers is the reason why I have trust in the campus community," said first-year student criminology student Liam Alhon. "He helped me contact campus police when my Spoke bagel was stolen."
Other students on campus have also been surprised by Feathers' friendly nature. The centuries-old rivalry between humans and geese are being questioned as Feathers breaks through
Feathers' growing popularity has surprised everyone raising questions like: are geese truly nice? Or is this part of their vicious agenda as well?
---
Read the full Spoof Issue online now. Happy April Fool's Day, Mustangs!