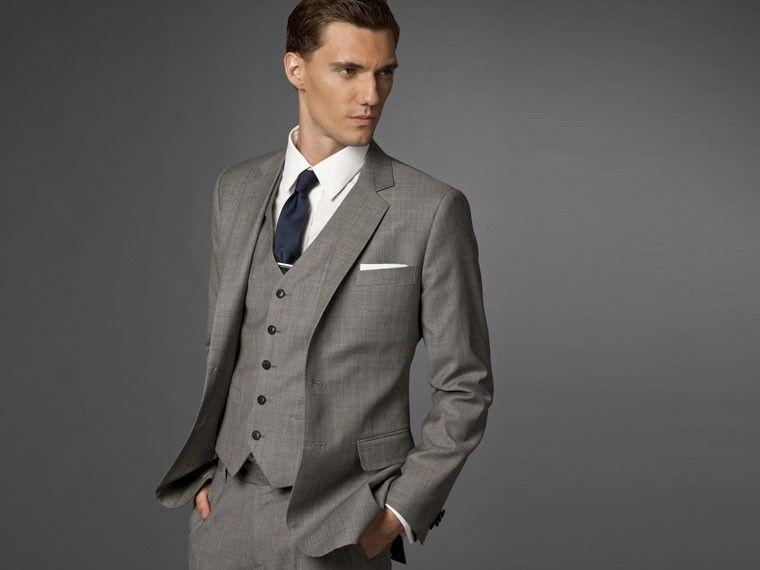 As students wonder what the incoming in-person school year might look like, Ivey Business School has announced a dress code unlike any other. 
The institution made the decision after administrators and faculty were disappointment in their students for attending Zoom classes in pyjamas. The Ivey administration has become fearful that students behaving like human beings might damage Ivey's prestigious international reputation. 
In the true spirit of the school, Ivey students of all degree programs will be mandated to wear "a suit from a design house at the calibre of Gucci or better beginning in fall 2021," according to a statement to the Gazoo.
According to the new policy, only monochrome suits will be permitted. Students who choose to wear a pattern or any colour aside from black, white or grey will risk immediate removal from the HBA program. Masters students will receive a two per cent light blue allowance in their wardrobe and PhD students will be permitted to wear vertical stripes.
AEO students will also have to adhere to a strict uniform, which includes a salt and pepper Ivey green sweater and khakis. They can purchase the uniform at the university bookstore for $500 — the purchase will include a link where students can upload daily photos wearing the outfit. Failure to upload daily will result in a failing grade for both Business 1220E and 2257. 
Students immediately took to social media to express their outrage at the policy, which many call discriminatory. 
"Where am I supposed to wear my Sperrys now? They won't match with black," says Chad Giga, a fourth-year HBA student. "I'll have to buy a whole new wardrobe. I might not be able to pay my fraternity fees. This is discrimination." 
The comments section of Ivey's social media posts quickly filled with students expressing concerns about wealth disparity and classism. Ivey failed to comment on the outcry for over two days.
Instead of addressing the issue publicly, the institution sent a mass email out to its current students, which only contained the phrase "stop being poor." 
It is uncertain whether the dress code will hold up, considering that the institution's plans for fall 2021 are still up in the air.
---
Read the full Spoof Issue online now. Happy April Fool's Day, Mustangs!