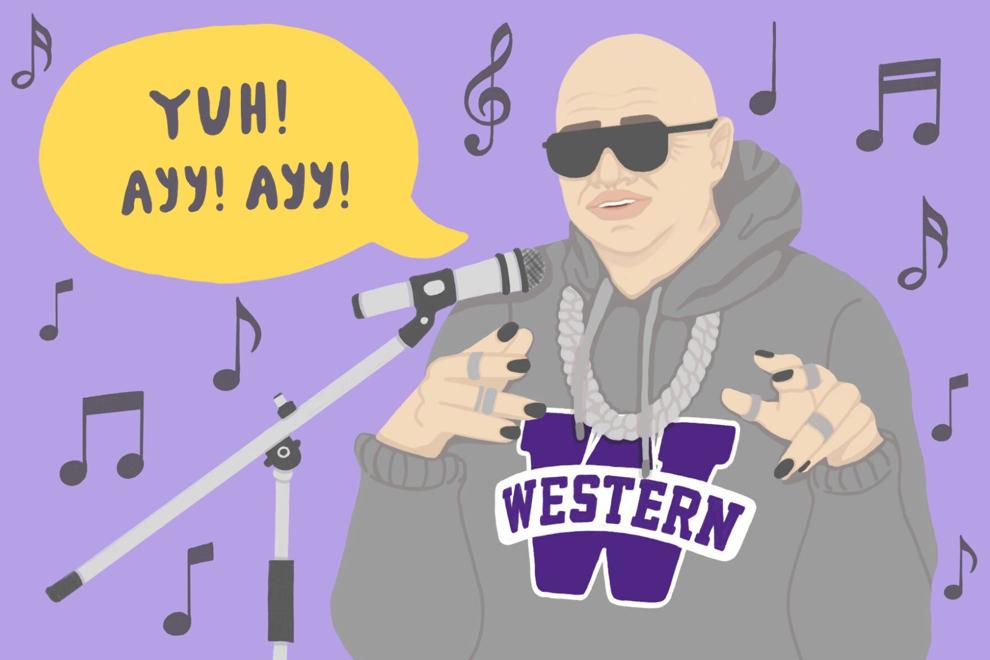 Western's Rick McGhie will begin performing rap, R&B and trap classics every alternate Wednesday at The Spoke.
McGhie said the decision came after he realized most students lack the social capital to enjoy the same outdated tunes every week. According to many students, the move has been a long time coming.
"You know who I listen to? Drake. Travis Scott. Juice WRLD. Why are we ignoring the real classics?" said second-year Science student Ani Iyer.
Robbie Lucas, a third-year engineering student, explained that he pretended to like McGhie's classic tunes for years. 
"I hated being dragged to those yeehaw things every week just to listen to a bunch of boomer songs I have literally never heard before. I clapped when everyone else did and got [incredibly] drunk to cope with my [discomfort]."
McGhie hopes his new tunes will appeal to a more diverse range of students — outside of his usual straight, white upper-year Engineering crowd.
Iyer says the inability to relate to McGhie's music left him feeling alienated from his white, male peers, preventing him from developing social bonds, white privilege and taking advantage of prime networking opportunities.
"There is no way that people actually like listening to that [music]," said Iyer. "But because they all pretend to, I have to now feel embarrassed that I don't know any of his songs."
McGhie said he feels completely prepared to tackle the new genres.
"I have been practising for weeks," said McGhie. "I just bought a second auto-tune microphone and memorized all the lyrics to God's Plan."
Many students are skeptical about the execution of McGhie's announcement, fearing that he may not be successful in the rap genre.
"I think it's great and all that he's trying. But how much could the guy possibly turn up to rap like God's Plan by Drake, played on the guitar?" said Lucas.
Despite skeptics, McGhie said he's ready to prove them all wrong and give a debut performance to remember. 
"I am thrilled and excited to be performing more inclusive music, to make sure that all students can have a good time at my shows."
---
Read the full Spoof Issue online now. Happy April Fool's Day, Mustangs!