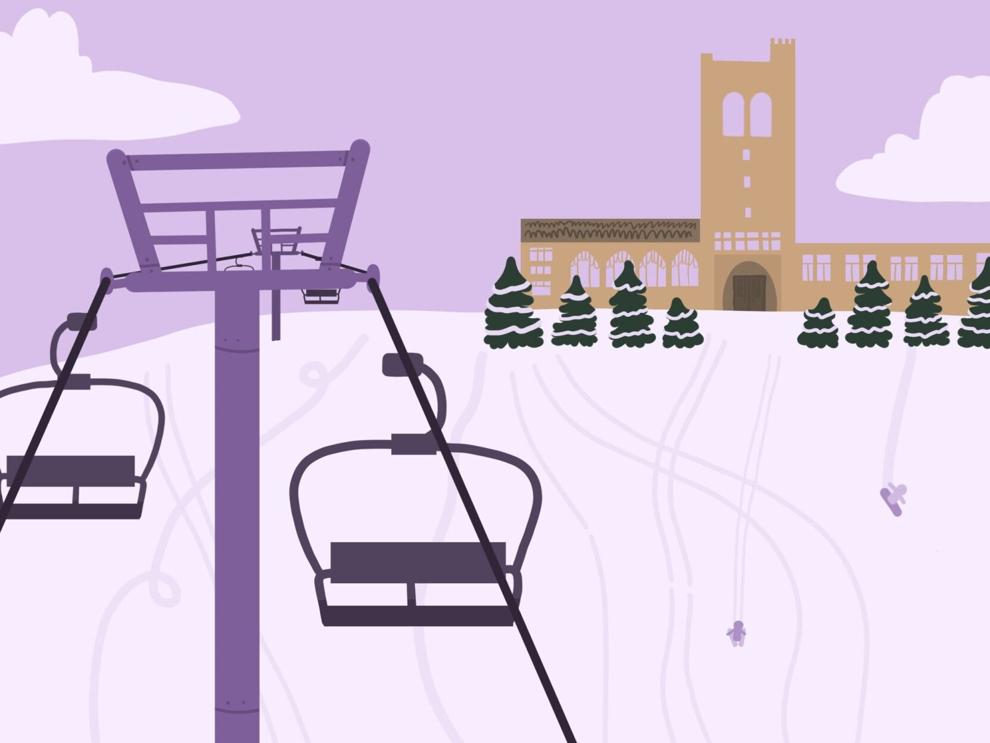 Western president Alan Shepard unveiled the university's latest renovation to UC hill on Monday — a ski lift.
"Walking up the hill is a thing of the past," Shepard said at the ribbon-cutting ceremony Tuesday morning. "We know how daunting it is to do the climb in the morning, and how far it is to get to Bolar Mountain. Now, it's the best of both worlds."
For the low price of $54.32 a month, students are able to use the new five-seater ski lift near the Don Wright Faculty of Music. Western University has also constructed a miniature ski-hill and ski rental for students looking to get to the bottom of University College hill.
The $44-million renovation took approximately five years to finish, and includes a goose-proof fence and artificial snow maker to maximize times on the slope for skiers.
The ski hill addition has increased OUAC applications to Western by 11 per cent, with prospective students citing the ski lift as a major draw to the institution.
"Honestly, when I saw UC hill for the first time, I wasn't sure Western was the place for me. It made the school just seem so daunting. But now, I'm a lot more confident with ranking Western med sci over McMaster," said John Stroll, a grade 12 student from Toronto.
Shepard said he hopes the initiative will encourage more northside students to go to classes, and improve the Western Mustangs standings in alpine skiing.
"I only see this as a positive step forward for the university," Shepard said. "Now we can finally be competitive at something besides table tennis."
---
This article is part of the Gazette's annual Spoof Issue. All Spoof articles are fun and satire, so don't take them seriously. Or do, we don't control you. Happy April Fools' Day, Mustangs!