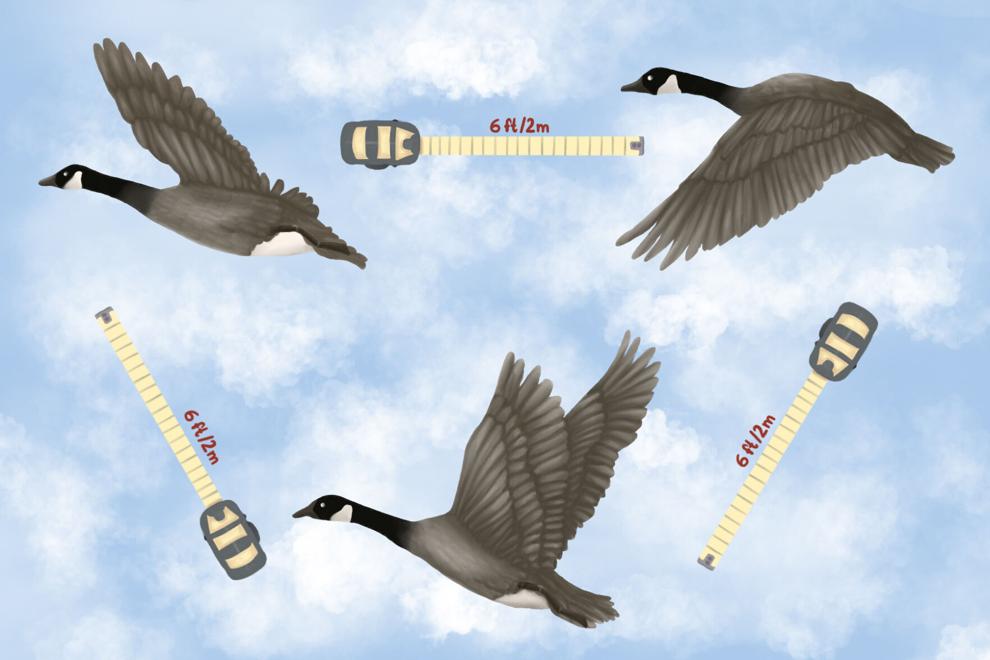 After several warnings, Western University levied action against geese violating physical distancing requirements, banning them from campus for the foreseeable future. 
Western president Alan Shepard issued a statement in January saying the geese's violations would not be tolerated and reiterating Western's commitment to ensuring all campus visitors — including violent, feathered ones — follow Ontario's coronavirus guidelines. 
While Western said they respect the geese are some of campus' most senior members, the birds are still expected to follow coronavirus guidelines with respect to travel and physical distancing. 
"It appears that some elder male geese have been receptive to physical distancing measures, but most have been known to socialize frequently," said Shepard. "They gather by the hundreds on the soccer field daily to eat."
Shepard commends the efforts of the elder male geese who take the initiative to hiss, honk and chase students and other geese to enforce physical distancing. 
"We elder geese understand the severity of the virus. We've been physically distancing since before Western was built. It's these goslings that don't understand," said Gerald Goosenberg, who's been visiting campus since 1947.
In an effort to curb the spread of COVID-19 within the campus community, university administrators hand-delivered 400 three-layer Western-branded masks to the geese. 
Five of the 14 Western administrators who delivered the masks are recuperating in University Hospital from "minor flesh wounds." Western confirmed in a statement they are confident surgeons will be able to reattach most of the victims' fingers.  
Campus geese are expected to wear their masks at all times, even when flying, according to Western administrators. 
"It really is the physically proximate flying that propagates the spread," said Dr. Chris Mackie, chief medical officer of health with the Middlesex-London Health Unit. "That's not to mention their frequent travel and lack of quarantining."
"The masks are difficult to remove with wings," noted Timothy Gosling, head of the Canada Goose Federation of Geese. "How are we supposed to eat?"
Off-campus geese are not subject to the same restrictions.
"Why should we have to wear masks when the Springbank [Park] geese can fly freely?" said Gosling. "This was our campus long before Western got here; COVID-19 is a human problem."
Gosling also noted that since the masks they received were designed for humans, they impede the geese's vision when flying.
"How are we supposed to fly blindly?" he asked.
Western's geese will not be allowed back on campus until they agree to follow Ontario's COVID-19 guidelines and wear their masks while in public. The geese are currently planning a picket line on Richmond Street near university gates. London Police Services recommends avoiding the area entirely for the foreseeable future.
---
Read the full Spoof Issue online now. Happy April Fool's Day, Mustangs!