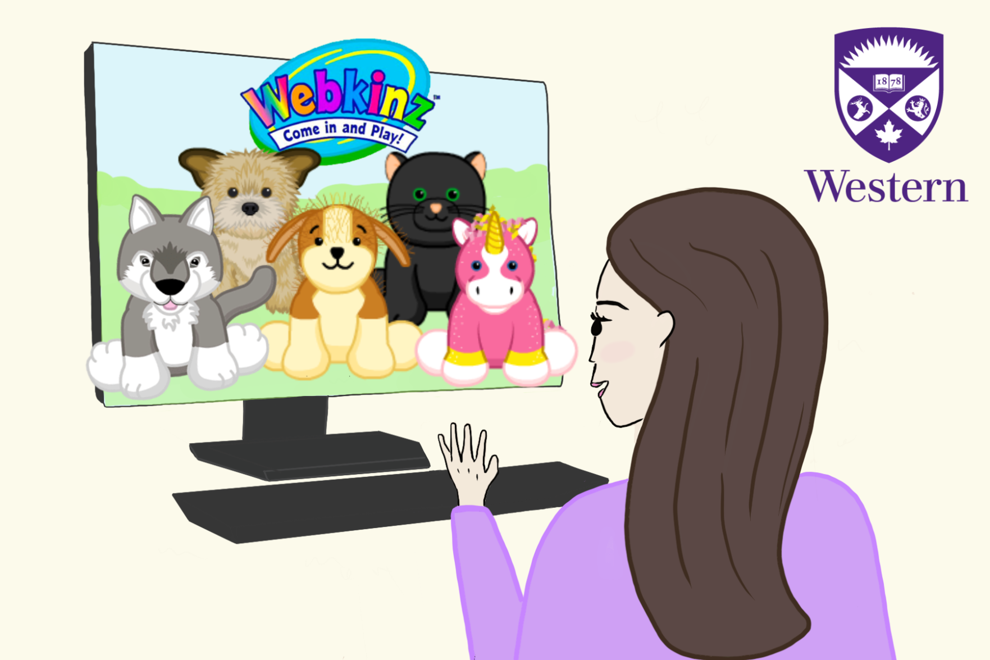 Western Student Experience is launching a new mental health program through the early-2000s online pet platform Webkinz. 
Western University confirmed their partnership with Ganz toys — Webkinz's parent company — in a statement Friday. Select students will be invited to participate in a trial run over the April exam season, followed by a full program roll-out in fall 2021. 
The program will mail students who call student health services in crisis a Webkinz pet with in 12 to 18 business days, according to vice-president student experience Jennie Massey. Students will then be able hug their stuffed animal for comfort and enter the attached code on the Webkinz website to interact with their pet online. 
"The pandemic really hampered our ability to provide our one and only mental health service," said Massey. "Webkinz is a novel online platform that will allow us to transition all the benefits of our therapy dog program into our socially-distanced new normal." 
The program follows multiple student complaints that last semesters' Zoom a Therapy Dog program was ineffective. 
"Western guarantees these Webkinz won't walk away from the screen in the middle of a session," said Massey. "And, as an added bonus, students will actually be able to pet their animal through Ganz's in-person stuffy product — it really is quite an innovative technology." 
Western invested all $2-trillion of mental health funding alumni donations towards buying the stuffed animals. The program will offer three different pets which will be delivered to students at random: a golden retriever, a tabby cat and a tiger snake.
Massey said she is not concerned about the two-week delivery period for the stuffed animals to reach students in crisis, citing it is significantly shorter than the current five-month wait period for an appointment with campus' only mental health counsellor or the two-month wait for a consultation with the University Students' Council's Fourth-Year Psychology Major in Residence program. 
"I am confident our Webkinz for Western program is just what students need to get them through the inevitable trauma of online university," said Massey. 
Western Technology Services said in statement they will not be able to support students in recovering lost passwords as Ganz is a third-party service provider. 
Students can try the online portion of the Webkinz therapy program for free on their website.
---
Read the full Spoof Issue online now. Happy April Fool's Day, Mustangs!