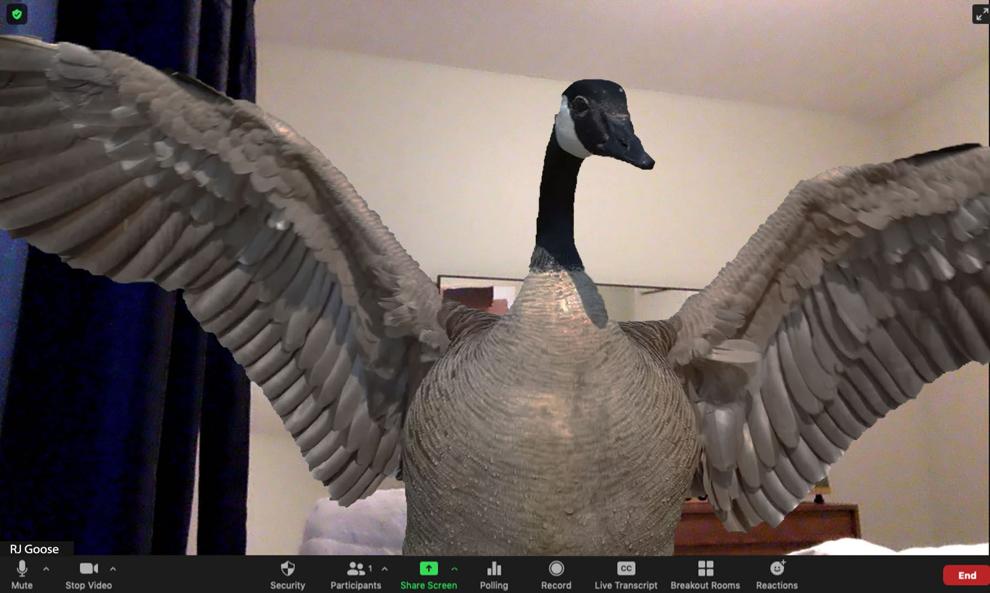 Since Western's campus-wide shut down in March 2020, the campus geese have been living the life. 
With few students and almost no cars to interrupt them, Western University's Canada geese had little to impede their roaming this year. But, with the university's plan to reopen in September, some geese have qualms. 
"When the students were around, we were constantly navigating their sporadic schedules," said Timothy Gosling, head of the campus geese union, the Canada Goose Federation of Geese "But now, it's smooth roaming." 
The CGFG issued official complaints to president Alan Shepard regarding the reopening of campus. 
"We recognize the CGFG's residency on campus and respect their rights to roam freely, as per our previous arrangement," said Shepard. "But, we also recognize the rights of students to return to their regular learning environments."
The university is currently in negotiation with the CGFG regarding their reopening plans.
"We have goslings that haven't even seen a student before and it's much too late to introduce chasing techniques now," said elder goose and concerned father of five, Gerald Goosenberg. 
The CGFG demands an increase in their affiliation perks with Western in exchange for allowing students back onto their territory harm-free, noting that they would especially like to be added to Western's Zoom plan.
"Since we're not officially staff or students, we're limited to Zoom's free plan, which only allows 40-minute calls," said Gosling. "That's unacceptable. We need to be able to coordinate our migration south with other members of the CGFG." 
Announcements regarding Canada goose roaming regulations are expected within the coming weeks.
---
Read the full Spoof Issue online now. Happy April Fool's Day, Mustangs!