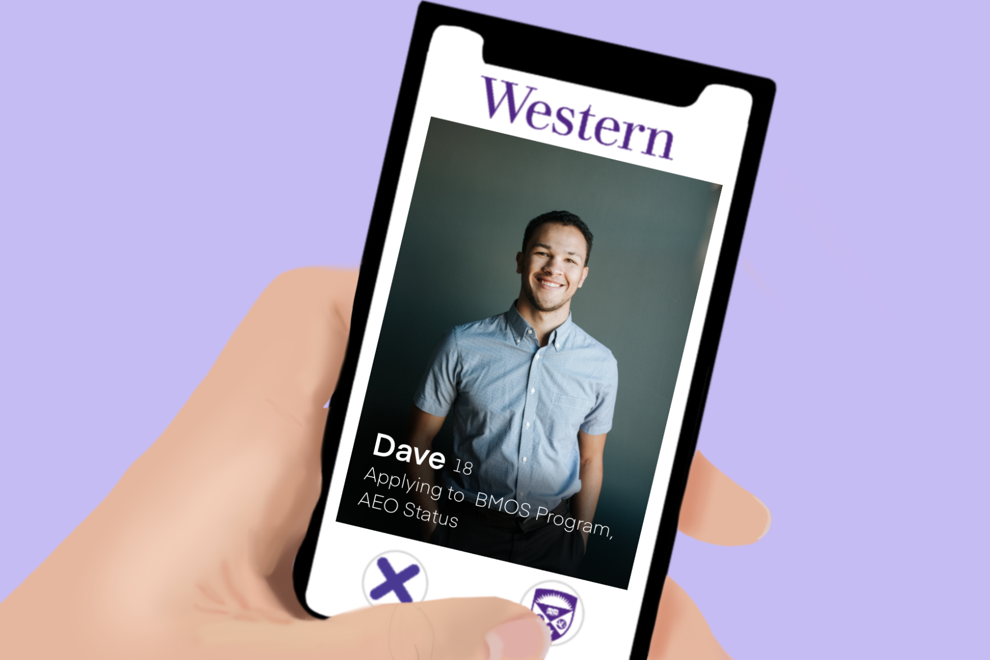 Western will now require potential students to upload a headshot of themselves along with their program applications.
"A variety of things attract students to our campus …. It's important for us to keep up our reputation of having attractive students following a year of virtual learning and minimal student socialization," said president Alan Shepard in his Tuesday announcement.
The attractiveness of a student will now be a factor used to judge incoming applications, along with high school grades. Each photo will be shown to an advisory committee and given a rating out of 10 by three judges.
For the third year in a row, Western University ranked second on the MacLean's Beauty rankings, just behind Queen's University.
Out of students surveyed, 75 per cent cited "hotness of students" as a major deciding factor when selecting their first-choice university and program.
Chad Brown, a third-year student, explained he chose Ivey Business School with the expectation that students would be more attractive and party more often.
"Yeah like I'm not gonna lie, I don't really learn much in class but the chicks are hot." said Brown. "I mean it's like, either you go to like [the University of Toronto's business program] and slave away with the nerds, or you can go to Ivey and party with the fun ones."
While the headshot initiative will help Western strengthen its key value proposition, some students are concerned that a greater proportion of attractive students could worsen existing discrimination for the less aesthetically fortunate.
Second-year economics student Amber Hill explained that the past two years have been a living nightmare for her and her less-attractive peers.
"I absolutely cannot stand walking around campus and being surrounded by models. I can't even go to the library without being surrounded by Aritzia models wearing eyeshadow at eight in the morning," said Hill.
Natasha Lancaster, a third-year engineering student, also does not support the recent decision, saying going to Western can already mean climbing down several levels of social rankings.
"It's always the blonde white girls that get attention. I was considered cute in my hometown, but at Western? I've gone from a 10 to a three," said Lancaster.
Overwhelmingly, out of students surveyed, 70 per cent of male students supported Western's decision to require headshots for student admission. Fewer than 10 per cent of female students agreed.
"It's always the boys that get away with being ugly. They can literally look like a scarecrow and it wouldn't matter. But for me to have any friends, popularity, a boyfriend or get into any extracurricular, I gotta be a 10.5 out of 10," said Hill.
Lancaster also worried that requiring headshots might mean fewer admissions to students of colour.
"Beauty standards unfairly favour the average white girl. Now when a student of colour gets in, everyone is going to say she was picked for diversity and not because she's cute."
Western declined to comment on whether they have a plan to ensure diversity among incoming students.
Overall, caucasian male students are optimistic about the new rule.
"If Western wants to let all the hot people mingle and procreate then so be it. Why does anyone else care," said Brown.
---
Read the full Spoof Issue online now. Happy April Fool's Day, Mustangs!