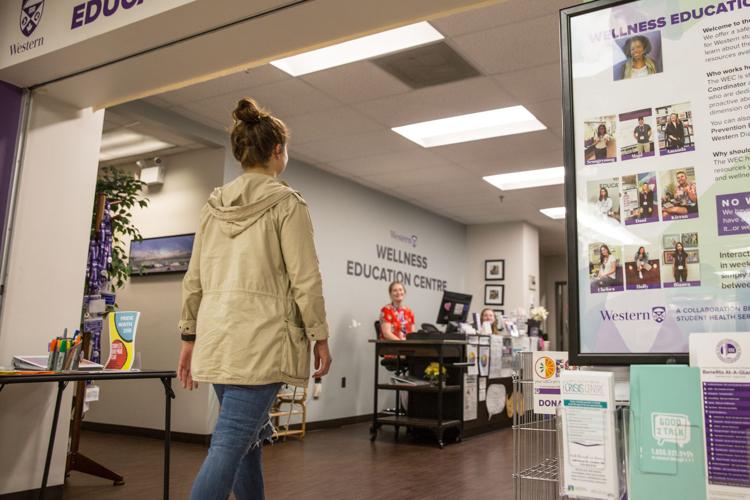 Looking through resources when you first come to university can be overwhelming. What's the difference between a counsellor and a therapist, or a psychologist and a psychiatrist? What kind of treatment will work best for you? It's hard to know what's right.
Here is a go-to list of places where you can get confidential help.
This resource is great for getting advice about help that's best suited to your situation. If you look at this list and have no clue where to go, this is it.
The Wellness Education Centre will tell you which place is best for you to go to.They also provide off-campus options for counselling, support groups and therapy that may serve your needs better. 
The WEC is located in the University Community Centre basement and has plenty of wellness events throughout the year, like yoga and motivational speakers. Information about these can be found on their website or by visiting their office.
2. Residence Counselling
This service is great for those in residence, as it's easily accessible and easy to book — just email needtotalk@uwo.ca.
The wait times for residence counselling can be long during busy seasons like midterms or exams, so if you tend to get stressed during the school year, make an appointment early. If you don't end up needing it, you can always cancel later. 
3. Peer Support Centre
Do you ever need someone to talk to, but no one is available? You're in luck, because Peer Support is always available.
Peer Support has a team of volunteers that will listen to whatever is going on in your life. Talking it through can really help, and although they can't give professional advice, they can give you the support you may be in need of. You can request one-on-one sessions or you can discuss your problems in a small group.
Peer Support is located on the second floor of the UCC and is open 10 a.m. to 4 p.m. Monday to Friday.
4. Canadian Mental Health Association hotline
The number is 519-601-8055.
If you need to talk to someone, the CMHA Support Line operates 24/7. They offer a therapeutic listening line for anyone in need, and they are equipped to deal with any mental health problem.
If you are trying to reach out for counselling services during a crisis, try 519-433-2023. Their Reach Out line will connect you with mental health professionals. This line is not a listening line. Instead, it will provide advice about how to move forward from a crisis, which may include going to a hospital, going to a shelter or beginning counselling. 
These lines are not a replacement for calling 911 during a mental health emergency.
Located on the fourth floor of the Student Services Building (beside the UCC), this central location offers a range of help.
They offer counselling appointments, single-session drop-in appointments and crisis services.
Psychological Services focuses on targeted, brief, change-oriented counselling and offers groups to deal with stress and anxiety. Information can be found on their website. 
For first-years, Western recommends going to the WEC first. Their "no wrong door" policy means that they will help every student who comes in to find the best place for support.
Mental illness rates are on the rise, but that doesn't mean you should feel discouraged about getting better, regardless of the struggles you may be going through. There's always an ear ready to listen and someone ready to help.
These are only five of the many resources available to undergraduate students at Western. Check out this site for more.