Top student housing problems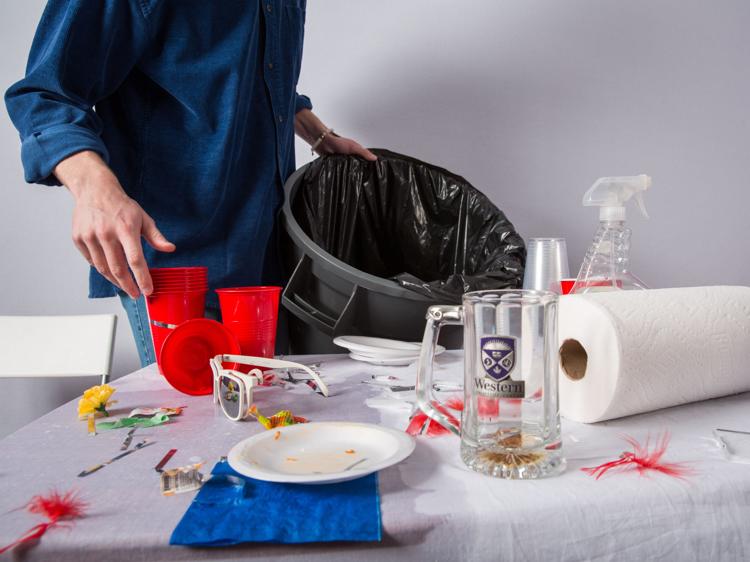 Living away from home can be a fantasy for many: no curfews, no parents micromanaging life and no invasion of privacy. What most students don't consider when fantasizing about these experiences are some of the compromises associated with substandard rentals; piping, plumbing and insulation can create potential problems that reveal themselves after the move-in date.
Housing issues are not only limited to external factors, but also everyday problems; whether it be roommate drama or broken AC, everyone's got their own horror stories. 
Cleanliness
Imagine coming home from a long day of classes to find a pile of dishes that reaches the sink nozzle and counters covered in crumbs. Stressed and agitated, you go to the washroom for a quick shower to find a clogged drain. Over it, you make your way to your room as dust clings to your bare feet and suddenly you realize this one bad day has been recurring for weeks.
Everyone has their own lifestyle preferences; some find cleanliness a priority while others wait until the weekend to take care of their chores. Your willingness to cooperate over these issues is what can make or break a housing experience.
Housemate schedules
Having housemates in different programs can enrich your university experience through exposure to different academic backgrounds, but it also means you might not be on the same schedule as your roommate. While you may be cramming for that last midterm, your housemates might be pre-ing for an upcoming party, disturbing your personal schedule. 
As a nice and understanding person, you don't want to ruin the vibe, and instead go to the UCC for an all night study session. But while you can't do that every time, it is important for housemates to set guidelines for a cooperative environment. 
House maintenance
When considering a house, you probably won't think about what you'd do if your rental unit gets flooded, but sometimes, this is the sad reality for students. It is your responsibility to ensure your landlord agrees to take immediate responsibility for the situation; these little tips may possibly stop your room from turning into an indoor pool.
When considering a rental, it is always essential to not only read the lease but also consider alternative options such as rental insurance to prepare you for the worst. 
Rental companies
Realtors and company representatives may seem sweet at first, but once the pen hits the paper and students sign a lease, their landlords true colours are exposed. Consider finding someone at the rental company you're interested in and see if they have any stories to tell.
Sneaky leases
A lot of students treat a lease like a Terms and Conditions pledge, and they unfortunately get stuck in some bad scenarios. Watch out for inclusive leases that don't explicitly state all provided utilities.