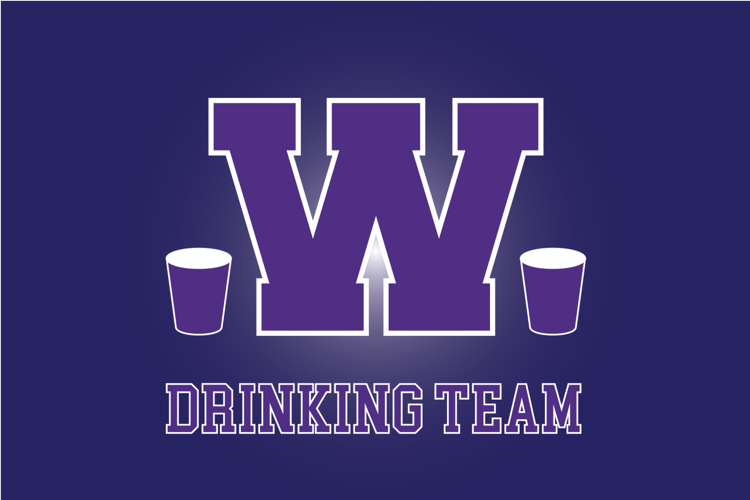 Western announced the addition of a drinking games team to the Mustangs varsity roster. The new program will be comprised of 10 participants competing in beer pong, flip cup, gun run and bucket chug.
The announcement was made late Friday night by Mustangs athletics officials after a wild rager at Amit Chakma's Gibbons Lodge residence.
In order to qualify, each team member must have accumulated at least 100 career beer pong and flip cup wins, as well as be able to finish a full beer in under three seconds.
Western will join the Guelph Gryphons, Laurier Golden Hawks, Toronto Varsity Blues and York Lions as qualified varsity programs. Unfortunately, the Queen's Gaels application was denied because they couldn't meet the necessary standards. 
The addition of the new team was driven in large part by incumbent team captains, Dale Dobac and Steve Stifler. According to the pair, the team was truly a no-brainer.
"All anyone says is that Western parties too much, right? So I feel like this team shows what it is to be a Mustang," said Stifler. 
The plan for the team was originally conceived at an unsanctioned street party on London's Broughdale Avenue.
"Yeah, it was me, Steve, Johnny Hopkins and Sloan Kettering, and we were just getting absolutely H1-in1 at FOCO," said Dobac. "We figured, fuck it, we want to look like varsity athletes, too."
The acquisition of varsity status was particularly meaningful to Dobac.
"Everyone always says, 'Dale, all you do is drink. What are you going to do with your life?' Well, they can look at this: I made my own team, and it's the hardest I've worked in my entire life," explained Dobac. "You tell me who's a degenerate with no future now."
Unfortunately, the team has already run into financial problems. Upon receiving their new uniforms, the team immediately cut the sleeves off each of their jerseys. Stifler and Dobac were unaware that destruction of team uniform was against OUA regulations.
"I honestly still don't understand," said a miffed Stifler. "If LeBron can rip his uniform mid-game, why can't we? I need to show off my guns, just like Bron Bron."
Nevertheless, the team will need to replace the destroyed uniforms and has, as a result, organized a fundraising "kegger" at Stifler's house.
The members of the newest Mustangs program recognize that some may not support the nature of their sport. However, Dobac posited that these critics simply don't understand the dedication required to compete.
"If you think about it, these games are the peak test of athletic ability," asserted Dobac. "I don't know any sport that requires the same type of coordination and focus that beer pong does. And gun run? You tell me what's more impressive: making a basketball shot or dusting a beer in under two seconds."
Given the controversial rules of some of the games, the OUA has allowed each university to set "house rules" that will be followed by the road teams in order to avoid conflict.
The first official competition will take place on Saturday, Sept. 28, 2019 at The Poacher's Arms.