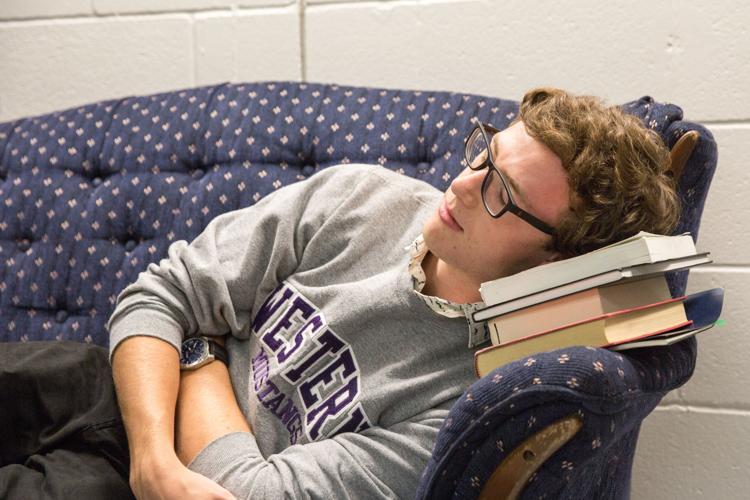 Charlie Mac slowly opens his eyes and reaches to turn off his alarm. It is 7:15 a.m., two hours since he fell asleep.
The second-year political science student just stares in disbelief at the long day he has ahead of him.
Fast forward to his 2 p.m. philosophy course: he is tired and unmotivated and wants, above anything else, to just close his eyes and to take a soothing nap.
"The professor asked me 'What is the meaning of life?' " Said Mac. "I told him that it was sleep and then proceeded give him a demonstration by falling asleep in his class."
Sleep deprivation is a chronic condition that affects all students at Western University, and its grasp even extends to faculty and staff.
However, fear no more, Western! The Senate has heard your concerns and is taking action. After weeks of debating, a motion was finally carried forward to implement a mandatory nap break for students and staff between 2 and 3 p.m.
"I would like to apologize on behalf of Western for taking so long to listen to student concerns," said Amit Chakma, president of the university. "It seems that this is not the first time we have put our interests above the students'. "
"I am also sorry that this apology did not come out soon enough. I have been busy finding new ways to increase my salary," Chakma continued.  
The weeks of belligerent student protest left the University Students' Council in a state of chaos.
Outbreaks of fights have totalled a count of four student injuries.
"It was complete horror over there," said Joe King, one of the injured students. "I looked around and all I saw was blood."  
Looking back, the history of student suffrage from sleep deprivation has not been a pleasant one.
Last year, hospitals reported a total of five deaths due to loss of sleep. Tim Timmyton was one of the beloved students lost.
"Tim was my best friend," cried George Georgeopolis. "All he ever wanted to do was sleep, but they never let him!"
Now, with a new policy in place, the university hopes to see more students get a good night's rest.
"The new policy is definitely all about developing student complacency," said Amit Chakma. "It's all about making students feel like we care about them so they'll forget September Homecoming."