"I'll never forget it," says Jake Sinclair. "Must have been 2009. I was nineteen, working my first residency at Ceeps. One night, while I was DJing, one of the managers comes running up to me. He goes 'man, I told you not to play any of this EDM stuff.'"
Sinclair pauses, shaking his head in disbelief. "It was Britney Spears." 
Today, Sinclair is a seasoned DJ. He's been plying his trade in London for over eight years, playing at venues like Barking Frog and the now-extinct Jim Bob Ray's. During the school year, he's behind the decks at Piccadilly Street club Belfort. Back then, though, he was just getting started and when his manager mistook Britney for techno, he knew electronic dance music had truly entered the mainstream.
What we call EDM today has a complex heritage, but it owes much to the underground disco scene of the '70s. It was the theme song of a rising counterculture, a safe space for traditionally marginalized members of society. In addition, it was a defiant, glitzy middle finger to the stoic machismo of establishment rock-and-roll.
From the fabulous ashes of disco rose a whole brood of new contenders, including house, techno, and industrial. A decade later, the rave scene began sweeping across Europe like a drug-infused, bass-heavy tornado, filling warehouses with night-long parties. The rest, as they say, is history. EDM today is a chart-topping $6.2 billion industry, complete with music festivals, superstar DJs and top 40 tracks.
Over the last few years, Western students in particular have gone crazy for this new, big-room EDM sound. It's saturated everything from Orientation Week to London's student nightlife. Today, several popular student clubs, like Tabu and Rum Runners, host nights dedicated to EDM, and high profile DJs consistently sell out shows in London.
Looking back, EDM duo Zed's Dead's spectacular, earth-shaking set during Homecoming four years ago was a turning point.
"[The USC] gathers a lot of feedback after every event," says Mac McIntosh, the University Students' Council's student programs officer. "We ask, what kind of artists do students want to see. We had that first EDM artist four years ago, and we saw huge demand from students. We saw that students really do love EDM shows."
Sinclair's Instagram offers samples of what many students are after: speaker-blowing bass pulsing through an enormous dance floor, packed with a raucous crowd; lights flashing, alternating furiously between pitch black and blaring white, illuminating writhing bodies in stop-motion, each frame a Baroque painting on acid. It's spectacular, in the most literal sense of the word.
Now, the smoke machines, strobe lights and raving students seem to be integral to the Western experience. Every O-Week since 2013 has featured some sort of EDM performer. In 2014, it was Dutch DJ duo Bingo Players; in 2015 Dannic, another Dutch DJ; last year it was American DJ 3LAU; and now, forecasted for the upcoming O-Week, the 22-year-old EDM sensation Oliver Heldens.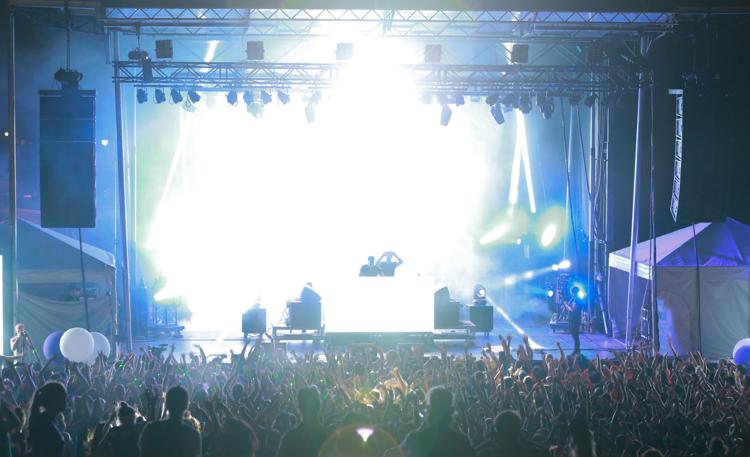 But as Sinclair mentioned, EDM in London has much humbler beginnings, greatly divorced from the crowds of hundreds it draws today. Sinclair was part of the EDM scene since its inception, messing around with time-coded vinyl in his basement.
Alex Omiotek, fourth-year Western sociology student and local DJ, also can relate. He's been playing in London bars and clubs for five years at venues like Rum Runners. 
"When I started off, it was a pretty nerdy, male-dominated thing," he says. "Suddenly, around 2013 or so, it really started to pick up, you started hearing it at parties, clubs and bars. It was no longer just, 'oh, techno is just computer noises,' people were starting to appreciate it as real music that they could enjoy."
Part of electronic dance's initial appeal was that the early EDM scene endorsed the same message of free-thinking inclusivity as its forefather, disco. PLUR remains a familiar slogan for fans of electronic music: "Peace, Love, Unity, Respect." While pounding disco dance tracks died in the '80s, it was succeeded decades later by the rave scene began sweeping across Europe like a bass-heavy tornado. Today, artists like Deadmau5 and David Guetta are household names, and EDM is a thriving industry. This is evidenced by its packed venues, festivals, subgenres and pure ubiquity. 
In fact, London's smaller population fostered a unique EDM scene. The club-going crowds were not as staggeringly huge as a bigger city's, but this allowed for the development of more independent, intimate groups of fans.
"There was a greater sense of community here than in Toronto," says Michael Botelho, now a fifth-year chemistry student. "Every time we would go to these shows, we would see the same faces. There was camaraderie amongst everyone, and it added to the sort of independent culture."
This couldn't last forever, of course. When a genre of music becomes popular, commercialization inevitably follows, and as EDM exploded in popularity, this "independent culture" became harder to sustain. The mass-marketed, commercialized electronic music craze hit London so hard the city was seeing stars — stars like Calvin Harris, featuring at Block Party in 2012, and today the highest-paid DJ in the world. 
The beginning of 2016 saw the launch of the Electronic Music Community, Western's own EDM club. Today, the club has over a hundred official members. Alshaan Kassam, the current founder of the club, saw the interest in the genre shoot up when he worked promotional events and ticket sales in his first year.
"Ever since my first day coming to Western, I could tell the EDM scene over here was on the rise," he says. "These big events around Western such as Tent Party, Aries Music Festival, London Block Party, I knew this was the place to be in terms of the growing EDM scene, especially in a city full of students."
But if Western's anything like the rest of the world, the interest in this explosively popular genre might soon start flagging. Following this shift from clubs to concerts, perhaps just in the past five years, Omiotek and Sinclair agree — electronic music peaked. There was only so much money you could pump into the industry before the returns started failing. Google Trends shows that the term EDM reached its apex in popularity in September 2016 and has fallen gradually ever since.
"EDM got to that point where the bubble burst," says Sinclair. "It wasn't unique any more. Maybe around the time Avicii put out a pop album, when Swedish House Mafia decided to call it quits, that's when it was at its peak."
"People are tired of hearing the same thing over and over," Omiotek agrees. "They're looking for a little more variety. A little uniqueness. So EDM as this party thing, to go wild over, do substances, get crazy — that's kind of dying down."
In a way, the crash of EDM might be seen as representative of an increasingly derivative culture. Instead of creating their own music, people use computers to assemble the art of others in various ways. For some, electronic music as a genre is a harbinger of culture's death, the final, strangled gasp of flashy, drug-addled creative talent in a profit-driven society — for others, perhaps for incoming frosh, it's predictable, gets you reliably pumped and it's easy to dance to.
What it isn't anymore, really, is a daring counterculture. Electronic music has become pure audiovisual spectacle, a mass-manufactured performance of glittering lights and hallucinogens. It's difficult to distinguish between the footage of past and present O-Weeks of the last five years or so: they all showcase the same pounding baseline, the theatrical puffs of multicoloured smoke, the frenzied head-bobbing and hand-weaving to the drop. It's a lesson that the success of the genre, instead of driving innovation, often drives homogeneity.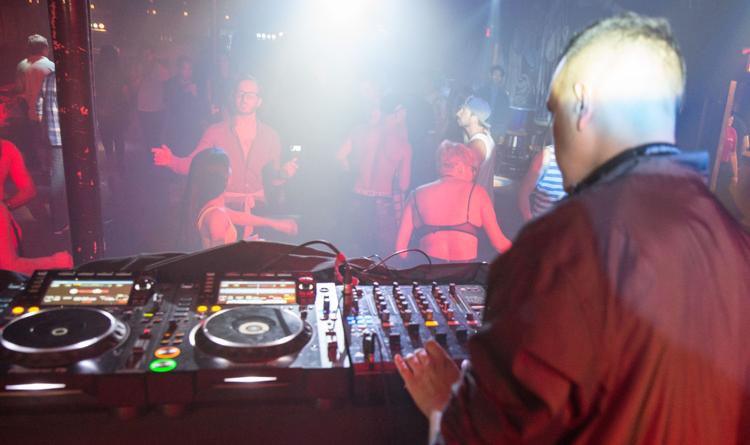 If the reign of big-room EDM is coming to an end, perhaps the genre can thrive quietly in local clubs again. Rum Runners, part of London Music Hall, is a good example. Omiotek enjoys their System Saturdays, and praises it for the variety of genres they play, everything from deep house to techno to dubstep.
"It's an artsy kind of vibe, without being at all pretentious," he says. "You can be a 60-year-old man or a 19-year-old girl — it's all accepted, all good vibes."
But EDM has a long way to fall from these heady peaks, and at Western at least, it's going to stay a little longer. Oliver Heldens, who will take the stage this week, is another big-name, mainstream artist to add to the growing list. Besides, what would replace it?
"I don't think you're going to see something like a country show at O-Week, because it's a more polarizing genre," says McIntosh. "But everyone loves to dance, so EDM is always a good way to go in that sense."
Electronic music, even at its most commercial, is a difficult genre to object to. It's spectacular, dazzling and an undeniably good time. It's just a pity that for all its revolutionary roots, it's also become expected.