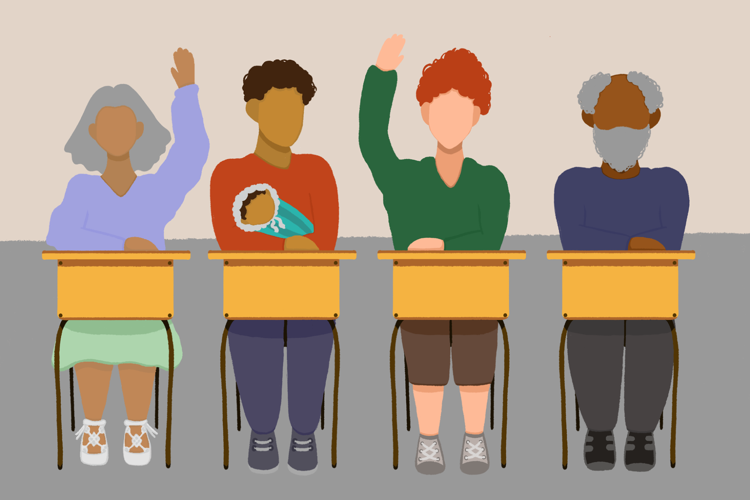 It's 5:30 a.m. on a weekday. While most Western students are still fast asleep, 30-year-old Erin Anderson wakes up with her two young children to prepare them for school. Her husband helps make the children breakfast, while Anderson catches up on some last-minute readings for class before heading to campus to attend a full-time schedule.
A third-year creative writing and English honors specialization student, Anderson has been involved with the Society of Mature Students since her first year at Western University, serving as coordinator in her second year. Yet, Western does not consider Anderson to be a mature student since she attended college on a part-time basis years earlier. For this reason, she could neither qualify for any of Western's entrance scholarships nor access any mature student awards or bursaries.
"I sort of fall into this grey zone where I self-identify as a mature student, but the university doesn't consider me one, even though I'm older than my cohort," said Anderson. "I [had] a non-linear trajectory in my education, to put it lightly, and education was something that was always important to me but always something that had to keep getting put on the backburner."
While she didn't receive an admission bursary, she also didn't qualify for work study in her first year. According to Western's office of the registrar, work study is not offered to first-years because financial need is supposed to be met through admission bursary assistance. In addition, although Anderson has been financially independent for over a decade, the Student Center's financial assistance profile requires that she provide her parents' finances.
These are only a few ways the unique needs of mature students can fall through the cracks, as they remain an afterthought to those of the traditionally aged student population. Others include a lack of mature student spaces on campus and inadequate accommodations for students with children. These shared challenges create an unwelcome feeling for mature students on campus "like you're a square peg trying to fit into a round hole," as Anderson explained.
To address these issues, the current SMS student coordinator Brianne Derrah drafted a motion earlier this year with the aid of science president Frank Ye to start a University Students' Council ad hoc mature student subcommittee. The motion, which highlighted the concerns of the mature student community, was passed by the USC on Oct. 31, 2018. By that time, five first-year mature students who started in September had dropped out. 
"Part of the reason that I started the ad hoc committee was that I needed an interface with the USC. It's such a big issue that I just needed another organization on our side so that it wasn't just me yelling into the void," said Derrah, a linguistic anthropology and First Nations studies student. "I think that it's really important for students to feel like they belong in a place, and as it stands, personally, as a mature student, I don't feel like I belong."
Challenges to integration: 'Things aren't designed for you'
Many of the challenges faced by the mature student community stem from the lack of a standardized, inclusive definition of a mature student among post-secondary institutions. Western officially identifies students as mature if they are 21 years old or over, have no previous university or college education, have not been in full-time attendance at an educational institution within the past four years and have achieved at least a 60 per cent grade in all academic work attempted within the past four years.
According to this definition, Western has a total of 175 undergraduate mature students for the 2018-19 academic year. This number is far from the number of students who identify as mature. The SMS chooses metrics, such as "over 25 years old," to flag first-year mature students and reach out to them every year. Derrah estimates around 300 emails went out this year.
"Mature students come to Western in a variety of ways," said Meghan U'Ren, Western's student engagement programs coordinator. "[This] definition just applies to students who are admitted officially as mature. That has always been our challenge — how do we connect with mature students?"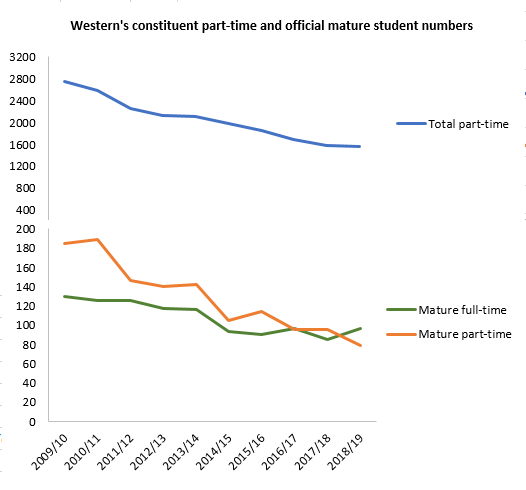 In total, U'Ren estimates the number of mature students attending Western can range from 2,000 to 4,000, depending on how they are defined. She added that the majority of mature students study part-time, estimating 60 to 70 per cent. Both Western's official mature student and total part-time student numbers have been declining for years. It is unclear why this is occurring and how much mature student decline may contribute to part-time student decline due to a lack of research and concrete mature student numbers.
In this way, the lack of a concrete mature student definition impedes outreach efforts to these students as well as data collection on this community. Anderson explained an official self-identification option for mature students might help resolve these issues.
"Whether you're considered one by the university or not, you may feel like one, so something that we're really lobbying for with this subcommittee is the ability to self-identify as a mature student," said Anderson. "That way, the people who deserve to get the information are able to get it, regardless of whether they're 61 or 21."
Another priority of the subcommittee is securing a space on campus designated for mature students. Anderson and Derrah explained such a space is essential for mature students to come together for both academic and social purposes and to build a sense of community. Currently, the SMS uses the LAMP Office in the University Community Centre Room 251 to hold mature student hours on Mondays from 9 a.m. to 4:30 p.m.
"As much as we do appreciate the space, it would be really nice to have our own space to build our community around," said Derrah. "York [University] has a whole building for mature students, [and] I'm not asking for a full building tomorrow, just something — a room — would be nice."
Mature students also face significant financial barriers while having higher financial expenses, such as familial and childcare costs, and less or no parental support compared to traditionally aged students. As mentioned previously, students not officially admitted as "mature" to Western cannot access entrance scholarships or mature student bursaries. First-years do not qualify for work study, and certain financial forms require parental information.
In addition, events and exam scheduling at university rarely take into consideration the unique circumstances of students with children. Attending night classes and 7 p.m. exams on a weekend can be challenging when paid childcare hours are usually daytime business hours.
"I'm really lucky I have a supportive partner, so I don't run into as many scheduling challenges as I know some other mature students with kids can run into," said Anderson.
Further, university policy is not set up to accommodate student parents: when one mature student's child became ill, the student had to miss a midterm to pick the child up from school. Academic counselling refused to provide accommodations, and the student received a zero on the midterm. Such barriers can significantly deter students with children from attempting to pursue an education.
"Oftentimes, things aren't designed for you," said Anderson. "There's definitely some gaps, and that's something that SMS is trying to fill, but we really need more support from the university. We need more representation on campus."
A sense of welcome
Every mature student has a unique story for taking an atypical temporal trajectory in pursuit of an education. And yet, mature students are often painted with a single, broad brush that further impedes their integration into campus life.
"The mature student community is not monolithic," said Derrah. "We're not all just people that were too lazy to do it at the right time.… It could be that you had a career before, and you're just coming back because it's not right for you anymore, because you had to make that decision when you were 13."
"It could be that we are new to Canada. It could be that we endured trauma or it could be a million things that got in the way," added Anderson. "The possibilities are endless, and every mature student I've met has such a diverse story and path for how they ended up at Western."
Anderson has heard people say that mature students aren't as dedicated to school work and that they don't do as well in the classroom. She explained that, in her experience, mature students are more willing to engage in class and to be wrong because of the higher financial and personal investment involved in being at university.
"There's just more of that 'I've waited so long to be here, so I'm not going to waste that,' " she said.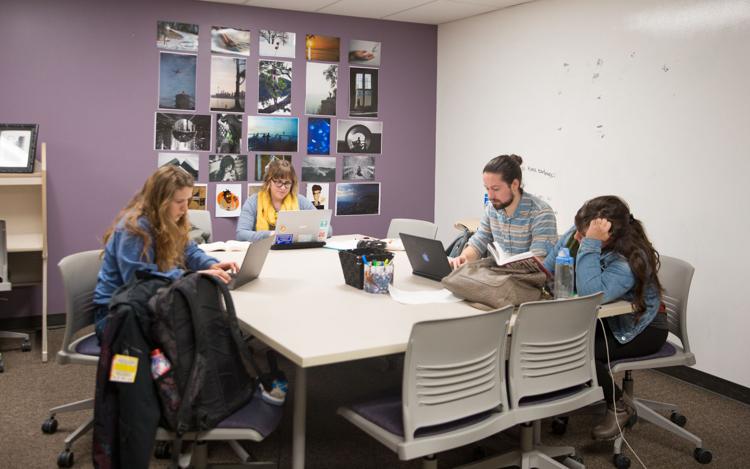 Derrah added one factor that may deter mature students' engagement is feeling unwelcome. She explained several mature students were told by sophs during Orientation Week that certain events don't apply to them, and that they don't need to attend. While she understands the sophs were well-intentioned, she highlighted the impact of having a point of authority telling a mature student to "go home."
"If people come into an environment where they're already feeling like they're not going to fit in, having that reinforced externally just sort of makes that feeling that much stronger," said Anderson.
Further, the age difference creates barriers to forming friendships and relating to younger students. Anderson explained she has the "privilege" of looking younger than her age, which helps her make friends, but older mature students often feel uncomfortable engaging in conversation with their younger peers.
'We are an underutilized resource'
While most university students have yet to step into the world outside of educational institutions, most mature students have had diverse real-life experiences, and many are more than willing to share them with younger generations, according to Anderson and Derrah.
"The fact that we're on campus changes the campus perspective," said Derrah. "For example, I haven't been unemployed since I was 14 years old. I know what it's like to go through job interviews. I know what it's like to have to build and rebuild a resumé. I know what it's like to have to quit a job when it wasn't working out. I know what it's like to pay those bills and to have to choose between bills and to set a goal and try to achieve it in a world that is set up far different than university is."
"Having that perspective from being outside of an [educational] institution, I think, could be an incredible resource for the university, but it's so underutilized and underappreciated," she added.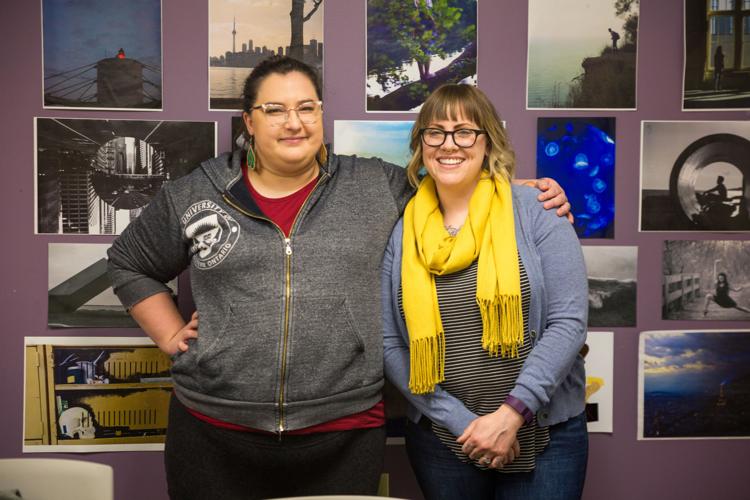 Derrah explained mature students bring in a variety of experiences that post-secondary institutions could benefit from, if they were to pay more attention to the mature student community and what it has to offer. Through the ad hoc mature student subcommittee, Derrah hopes to bridge the gap between the mature student and traditionally aged student communities to allow mature students to share their hard-learned skills with younger students.
Overall, she hopes the subcommittee will help bring more visibility to the mature student community, make their concerns heard and facilitate their efforts for on-going advocacy and change.
"I'm sure that it will be an uphill battle," Derrah said. "I'm hoping that there will be a little bit more consideration for mature students and a different understanding of what it means to be a mature student and what that journey looks like, but I also have to hedge my expectations, because sometimes it just doesn't happen that way, so that's what I hope for."