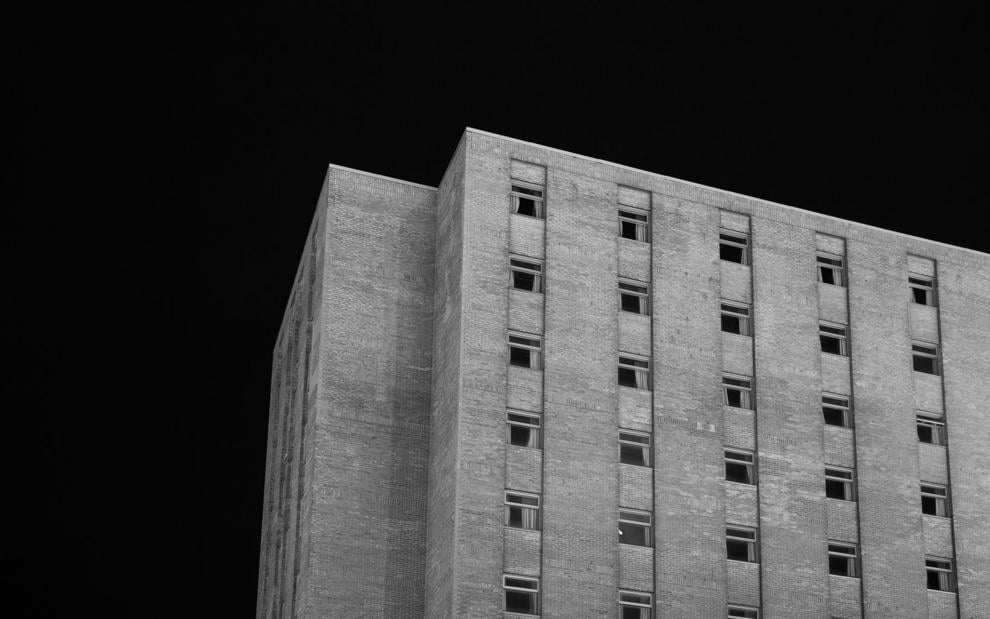 Things were not going as Western had planned.
On a Saturday night in 1989, a busload of residents came home from "chunk-fest," a residence-sponsored event held off-site. Minutes later, Saugeen-Maitland Hall's fire alarm rang out. It was 2:30 a.m. Firefighters tried to evacuate the building but were unhelped by the building's drunk residence staff. Soon after, a false alarm was pulled at Medway Hall across campus.
That same night, the fire department struggled to address legitimate calls to an old-age home and an exploding garage on Central Avenue. Firefighters rushed from Central Ave in response to a second alarm from Saugeen at 3:30 a.m.
"Wild night at Saugeen: False alarms set off spree," read the Gazette's front page for March 17.
Saugeen was in the news again. At just 20 years old, the two brick towers glaring down Western Road were infamous. Western University had a problem — they had "the Zoo," the restive heart of a reputation for partying the university would continue to fight for decades.
Through 1988-89, the untame image of 'the Zoo' flourished another year. Later, students would rumour Saugeen was once in a David Letterman Top 10 List — "best places to get laid," said some — though that was untrue. As Saugeen's infamy came to outsize the prestige of a university looking to increase entrance averages, Western took action. That September, they announced a ban of any 'Zoo' naming on university-approved branding. This included yearbooks, merchandise and more.
Students resisted the ban, thinking their culture erased and their free speech threatened. But Western put its corporate clout behind the policy.
When asked for comment on this article, Housing provided a statement outlining numerous safety initiatives Western was implementing in Saugeen at the time. They describe it as the "ground central" for the university's efforts to reform its residence experience.
"As a University, we are proud of the evolution we have fostered at Saugeen," said Chris Alleyne, associate vice-president of housing and ancillary services. "While its over-glorified and storied days have often captured people's interests, it has become a residence community that houses Western's best and brightest."
Versions of the 'Zoo' debate continue today, though about different, equally forbidden traditions. In all cases, students and Western officials will both say they're in the right, even when they both make mistakes. It's debatable whether Saugeen, and Western as a whole, fulfill their party reputation anymore — and equally debatable whether that reputation is something to cherish.
For every headline there is some nervous hand-wringing about Western's corporate image, but there is also usually a person in harm's way. Alumni of the '80s were not invincible, as students often feel: their futures were not certain, and they were far away from home, in the Zoo.
---
A Cell Away from Home
---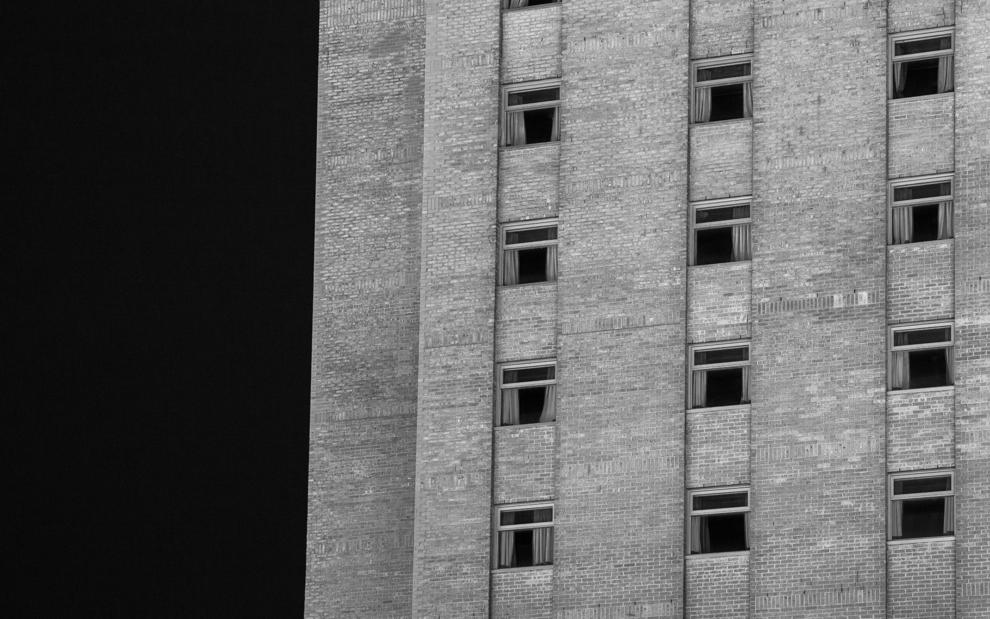 Saugeen-Maitland first opened in 1969. It was, and still is, the university's largest residence with 1200 beds between its 36 floors in two halls. Then, 900 men lived in Saugeen and 300 women lived in Maitland.
"Maitland-Saugeen: a cell away from home," the Gazette reported in Sept. 19 of that year. The building's white-brick, penitentiary decor was disliked by some residents. One described it as "bleak, barren, antiseptic and institutionalized." But, only two doors separated the men of Saugeen and the women of Maitland, the closest Western had allowed co-eds to live in its 91 years.
This closeness made for a reputation few would call antiseptic. Between 1971-81, the genders were further intermingled, living on the same floors in both halls. But it was the late eighties which painted the residence with greater infamy than Western would tolerate.
A survey conducted in 1989 by the Addiction Research Foundation found alcohol was the "drug of choice" among Ontario students. 65 per cent self-reported as moderate drinkers; 30 per cent had more than 15 drinks a week; and 11.7 per cent said they had more than 28 drinks per week. An informal Gazette survey saw comparable figures for frosh of the next year, 1989-90: 78 per cent said they had been drunk — with 65 per cent to the point of vomiting — and 34 per cent said they got drunk once a week.
At the time, The Spoke said they were turning over four to five students a week to police for fake IDs.
These habits had predictable consequences. Campus police told the Gazette in 1988 their assault figures were increasing. In September alone, they saw 14 assaults and three sexual assaults, up from 10 and one respectively in the previous September. Rising assault rates coincided with a gap in Western Foot Patrol protection: the free, on-campus service for escorting students on late-night walks home did not start up until second semester.
In their statement, Housing noted that drinking habits have changed since the '80s, and that 15 per cent of residents come from over 120 different countries. They added that they have increased alternative, dry programming and pushed for awareness about alcohol consumption.
Saugeen's fateful year started with its residence council. Rez councils are bodies of students elected to represent residents to the administration, who also plan events which are occasionally held off-site.
On Valentine's Day, 1989, an executive of the Saugeen rez council admitted she had lied in her stated reason for purchasing two bottles of Dom Perignon, valued at $394. She had told Western Housing and her fellow councillors the champagne was meant for a residence event, though she had never intended to hold it.
The event was "a cover so the executive could drink the Dom without the hassle," she said.
Then came that Saturday night — or early Sunday morning — fire alarm spree. Students were returning from a rez council event, the "chunk-fest." Responding to Saugeen's second alarm, firefighters found 86 residents waiting out the evacuation in their rooms. After the spree, a Housing official noted Saugeen had just 12 staff to help any evacuations — one for every hundred residents.
"A good number of the staff were also very drunk," they added.
In the previous year, Saugeen's alarm had been pulled 21 times.
Saugeen later evicted two residents. The night of the spree, one had led a charge of first-year students against a staff member guarding the door while the building was being evacuated. An onlooker described the staff member as a "100-pound woman."
Twenty-one fakes was just a fraction of the 50 Saugeen had seen in the recent '84-85 school year. But, inevitably, not all of them were fake.
In January of '84, Saugeen had its first major fire. A student playing with matches and toilet paper incinerated his room and sent all 1200 students evacuating into a -20C degree winter night. His roommate, Roderick Grant, was hospitalized for smoke inhalation. His friend Robert Yamush, who was in the room, was hospitalized for burns on his feet.
The blaze spread from its originating room, 212, and caused significant damage to the surrounding floors, leaving a black streak on the building's exterior. Firefighters came from three stations, and fire officials estimated the final damage at $250,000 to the building alone.
The culprit was later charged with arson.
---
Please, Call it "the Geen"
---
On Sept. 26, 1989, Western banned the term 'Zoo.' Instead, for any university-approved branding, they offered an alternative, "the Geen." Rez council and staff were outraged and confused; Western had been vague about apparent "disciplinary action" against anyone who violated the ban, according to a Gazette report.
One Housing official said it was about time the name was changed.
"It [was] a bit of an insult really," they said. "Every new resident is an Ontario scholar."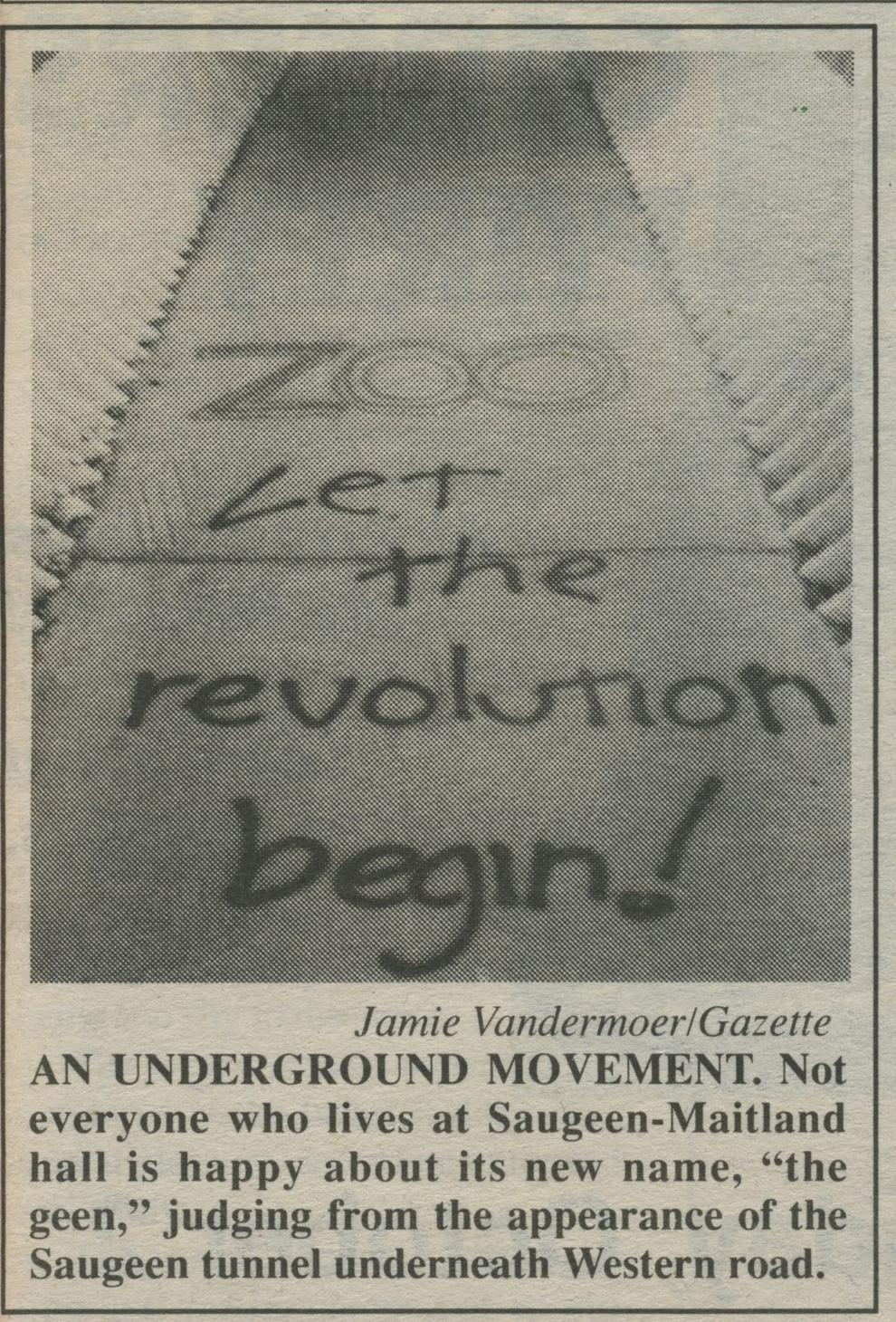 The same day, anti-Geen graffiti was scrawled on the floor of an old tunnel connecting Saugeen to the University Community Centre: "ZOO…. Let the revolution begin!"
Rez council members met with Western officials a week later to "set the legal boundaries" of the illicit name's use. Still, many felt unclear.
"It's a little unsettling. People are not sure of their legal position," one student said.  
As students continued to press Housing on their decision, the administration defended the ban as a matter of protecting their trademark. The same day, editors of a residence newsletter called Zoo-ology were told to change their name. The residence's yearbook, the Zoo Revue, was given the same message.
Western said they would use their commercial authority to halt any materials bearing the name.
"If we catch people, we will deal with it," said a senior official.
---
Deep in the Heart of the Western Jungle
---
Beyond any doubt, the name has not disappeared — 'the Zoo' is a part of the Western dialect 30 years after its ban and 50 after Saugeen's opening. The Zoo's reputation would even grow through the Saugeen Stripper debacle in 2005, and the residence's special mention in Playboy's 2011 Top Party Schools list. But, it's unclear if this reputation is worth the protection students have given it.
There is as much risk as romance in Saugeen's legacy. In the Gazette's coverage of its 1969 opening, it described the residence's women as "sex-starved." The men were "crazed."  Undoubtedly, this presumption of unavoidable sex caused more damage than what Campus Police saw, let alone punished. It's been dangerous.
The place is complicated. It's something between trademark and home, between a people and property. This much is unchanged since 1989. In a debate as old as alcohol, Western's 30-year dispute is a fling. 
Still, students embrace an image of wildness, taken from Saugeen's party mythos. At rallies, the 1200 first-years all 'stampede,' pounding their feet in unison like horses. But they practice their routines first, amassing in the building's trampled grass backyard, facing Western Road and chanting "deep in the heart of the Western jungle, you can hear the Saugeen rumble."